Yellen doubles down on June deadline to avoid US debt default
Janet Yellen: Congress needs to raise debt ceiling by early June
Treasury Secretary Janet Yellen on Wednesday reiterated the U.S. government could run out of cash to pay its bills by early June, putting the country on a collision course for a potentially catastrophic default on its financial obligation. 
"It's highly likely that we would run out of resources to meet all the government's obligations in early June and possibly as early as June 1," she said during a conference sponsored by the Wall Street Journal. "We no longer see very much likelihood that our resources will enable us to get to the middle or end of June."
Yellen said she planned to update Congress "shortly, and to try to increase the level of precision" regarding the so-called X-date – or the day when the government can no longer pay its bills.
"It's hard to be precise about exactly which day we will run out of resources," she said. 
WHO WOULD BE HIT THE HARDEST BY A US DEBT DEFAULT?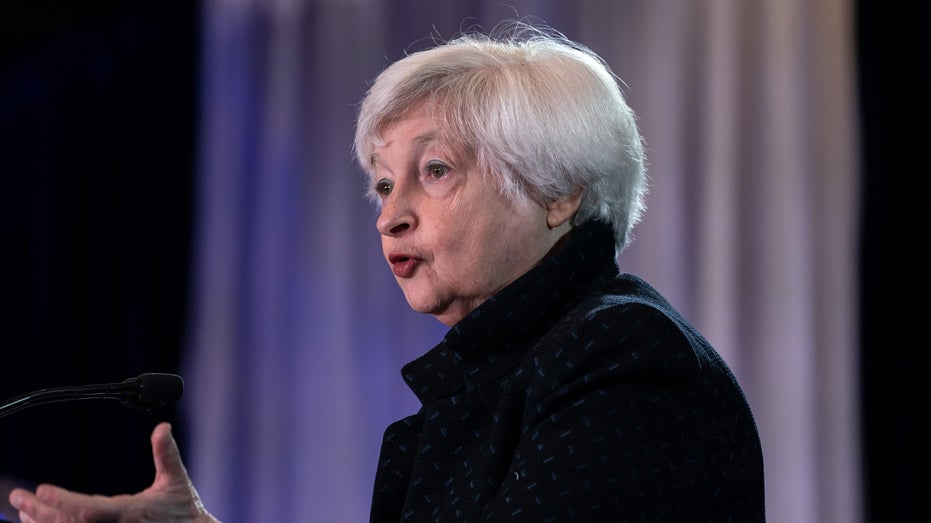 As the government inches closer to a first-ever default, Yellen said there are signs of market stress beginning to emerge. 
"One of the concerns I have is that, even in the run-up to an agreement – when one does occur – there can be substantial financial-market distress," she added. "We're seeing just the beginnings of it."
Yellen's warning comes amid a prolonged standoff over the debt limit. Republicans, who control the House, have promised to raise the borrowing limit only in exchange for deep spending cuts. President Biden and his fellow Democrats, who control the Senate, prefer a "clean" debt ceiling bill without spending cuts.
US DEBT DEFAULT COULD SEND MORTGAGE RATES SOARING ABOVE 8%
The White House is now hosting near-daily talks with Republicans as Washington races to strike a budget agreement before the pivotal June deadline. House Speaker Kevin McCarthy, R-Calif., struck a more optimistic tone on Monday after the latest round of talks with the president, indicating that negotiators have narrowed their focus to a smaller group of key issues in order to strike a compromise. 
"We're getting closer. Don't give up on us," McCarthy told reporters on Monday, adding a "circle" of issues is becoming "smaller, smaller, smaller."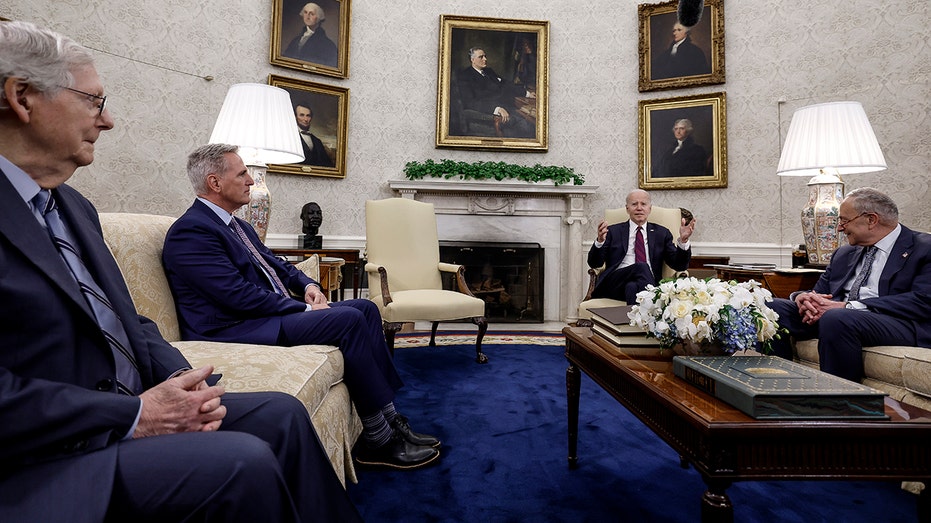 Biden likewise called the meeting "productive," and signaled that talks would continue in coming days.
"We reiterated once again that default is off the table and the only way to move forward is in good faith toward a bipartisan agreement," the president said in a statement
The debt ceiling, which is currently around $31.4 trillion, is the legal limit on the total amount of debt that the federal government can borrow on behalf of the public, including Social Security and Medicare benefits, military salaries and tax refunds. 
If the U.S. failed to raise or suspend the debt limit, it would eventually have to temporarily default on some of its obligations, which could have serious negative economic implications. Interest rates would likely spike, and demand for Treasurys would drop; even the threat of default can cause borrowing costs to increase, according to the Committee for a Responsible Federal Budget.
GET FOX BUSINESS ON THE GO BY CLICKING HERE
While the U.S. has never defaulted on its debt before, it came close in 2011, when House Republicans refused to pass a debt-ceiling increase, prompting rating agency Standard and Poor's to downgrade the U.S. debt rating one notch.