Wholesale inflation falls slightly in July, but prices remain at multi-decade high
Economists expected wholesale price gains to ease in July
Inflation at the wholesale level cooled in July for the first time in two years, although prices for everyday necessities remain at a multi-decade high, squeezing businesses and millions of American households 
The Labor Department said Thursday that its producer price index, which measures inflation at the wholesale level before it reaches consumers, climbed 9.8% in July from the previous year. On a monthly basis, prices actually fell by 0.5%. It marks the first monthly drop since April 2020, at the early days of the COVID-19 pandemic and subsequent lockdowns.
Both of those figures are lower than the 10.4% annual and 0.2% monthly estimates from Refinitiv economists.
Core inflation at the wholesale level, which excludes the more volatile measurements of food and energy, increased 0.2% for the month, following a 0.3% increase in June. That is below the expectation for a gain of 0.4%. Over the past 12 months, core prices climbed 5.8%.
JULY INFLATION BREAKDOWN: WHERE ARE RISING PRICES HITTING AMERICANS THE HARDEST?
Overall, prices for goods fell 1.8% last month, the largest decline since April 2020 and the biggest contributor to the drop in the headline inflation figure. Nearly 90% of the July decrease in services stems from a 9% plunge in prices for final demand energy, including a stunning 16.7% decline in gasoline prices, according to the Labor Department.
Food prices, however, marched higher in July, surging 1% – the fastest increase in four months. 
Meanwhile, the services index advanced 0.4% in June, with increases in transportation and warehousing services accounting for about two-thirds of the gain. 
The surge in wholesale prices comes on the heels of a separate Labor Department report released Wednesday that showed the consumer price index rose 8.5% in July from a year ago, below the 9.1% year-over-year surge recorded in June. Prices were unchanged in the one-month period from June.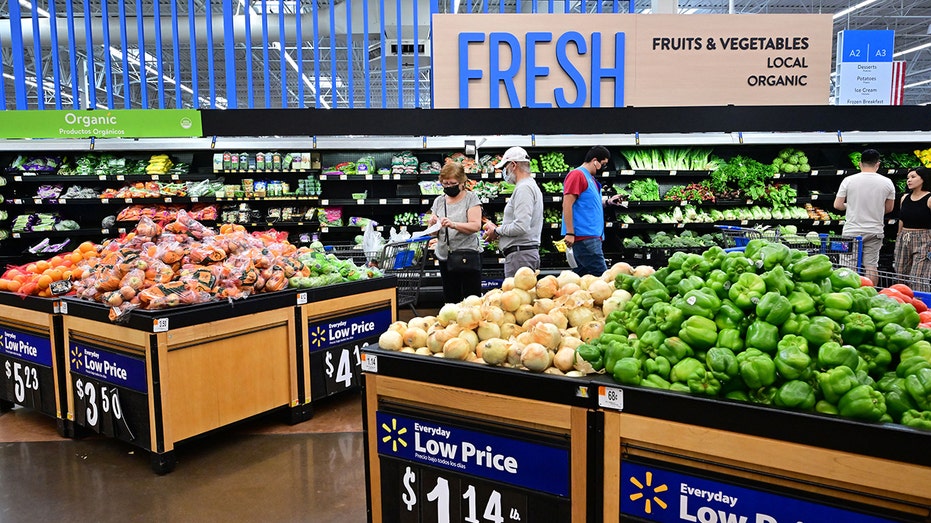 Those figures were both lower than the 8.7% headline figure and 0.2% monthly gain forecast by Refinitiv economists, likely a welcoming sign for the Federal Reserve as it seeks to cool price gains and tame consumer demand. 
Still, experts cautioned that while the July slowdown is a step in the right direction, inflation remains painfully high and could be slow to return to the Fed's preferred target of 2%. 
CLICK HERE TO READ MORE ON FOX BUSINESS
"Within a month or two, there will be clearer evidence that inflation has peaked, but also evidence that the decline is painfully slow," said Seema Shah, the chief global strategist at Principal Global Investors. "Households will unfortunately continue to feel the severe strain of elevated price pressures on their budgets, while wage growth persistence will take its toll on corporate profit margins."