Used-car prices unexpectedly spike again as inflation fears return
Surprise jump in used-car prices comes amid unseasonably high demand
The price of used vehicles unexpectedly rose in January, adding to fears that high inflation could be painstakingly slow to fall.   
A recent surge in demand drove used-vehicle prices up 2.5% in January, although they remain down 12.8% from the previous year, according to new data from the Manheim Used Vehicle Value Index. It marked the largest month-over-month increase since a 3.9% spike recorded between October and November in 2021.
The surprise jump in prices came in part because of unseasonably high demand for used vehicles, according to Cox Automotive, which publishes the data.
MORE AMERICANS GETTING A SECOND JOB AS HIGH INFLATION RAGES
Prices for used and new vehicles surged last year as a result of a semiconductor shortage as well as other COVID-19-induced disruptions in the global supply chain. Although there were fewer cars being produced, consumer demand remained strong, driving prices higher.
Wall Street investors, as well as the Biden administration, have identified the cost of used cars as a key component for measuring inflation. The White House previously blamed the worst inflation spike in a generation in large part on the used-vehicle market, with President Joe Biden claiming in March 2022 that "one-third of all the inflation is because of automobile sales."
401(K) 'HARDSHIP' WITHDRAWALS HIT RECORD AMID COST-OF-LIVING CRUNCH
"There weren't enough semiconductors to make all the cars that people wanted to buy," Biden said at the time. "And guess what? Prices of automobiles went way up, especially used vehicles as well."
Prices started to subside toward the end of 2022. The average cost of a used car fell to about $27,143 in December, according to Kelley Blue Book, down $1,050 from one year ago.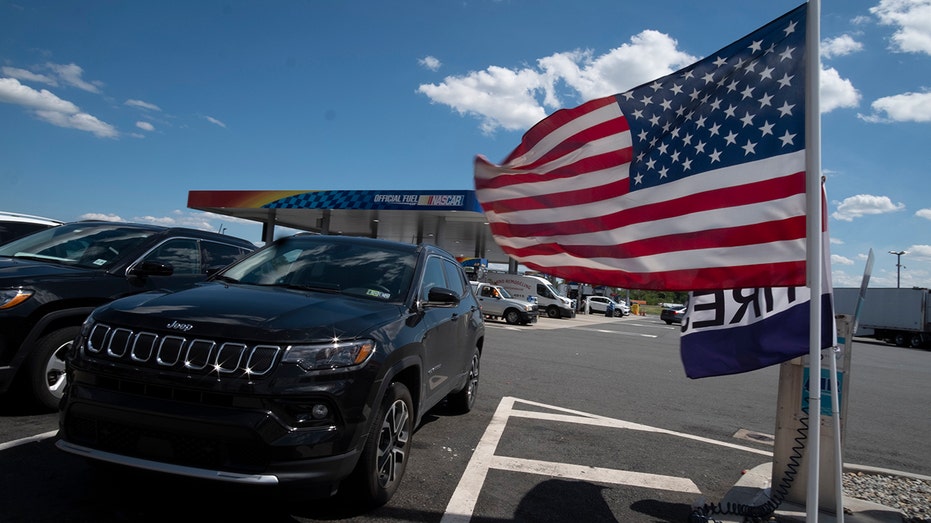 Still, rapidly rising interest rates have compounded the pain of car prices. 
The average new auto loan rate jumped to 8.02% in December, up from 5.15% one year ago, according to Cox Automotive. That, combined with steeper stick prices, pushed new-vehicle affordability to the lowest level of 2022.
For many Americans, rising interest rates and high car prices have pushed their monthly payments above $1,000.
GET FOX BUSINESS ON THE GO BY CLICKING HERE
In fact, the percentage of consumers paying at least $1,000 a month for their cars surged to a record in the final three months of 2022, according to data from Edmunds.com, an online resource for auto inventory and information. About 16% of consumers who financed a new car in the fourth quarter have payments that are that costly, up from 10.5% one year ago.
That also raises the threat of trouble ahead in the auto industry, should consumers default on their loans.