UBS reaches agreement to buy Credit Suisse after upping offer
UBS will reportedly buy Credit Suisse for $3.25B
UBS is taking over Credit Suisse even after Credit Suisse received a $54 billion financial lifeline from the Swiss National Bank to bolster its liquidity last week.
UBS said it will pay $3.2 billion for the 167-year-old flagship while the government said UBS would also take on the first $5.4 billion in losses from unwinding derivatives and other risky assets.
''Credit Suisse was on life support and Swiss authorities believed only a full transplant of the banks divisions into UBS would restore stability to the banking system," said Susannah Streeter, head of money and markets, Hargreaves Lansdown.
Swiss authorities began urging UBS to purchase Credit Suisse after the investment bank's loan failed to reassure investors and customers. 
The deal involves risk for UBS.
"It will not only have to accept the healthier parts of the business but its failing ones as well – particularly its investment division, which has been mired in crisis after crisis. UBS will now be looking to chop up and sell off big chunks of operations, to slim down in size, given that the combined balance sheet is twice the size of Switzerland's economy," Streeter said.
CREDIT SUISSE FACES LAWSUITS FROM US SHAREHOLDERS FOR ALLEGEDLY CONCEALING FINANCIAL WOES
Ticker
Security
Last
Change
Change %
UBS
UBS GROUP AG
20.26
-0.03
-0.12%
Regulators faced a sense of urgency to push the deal through on Sunday before markets opened Monday as the specter of Credit Suisse potentially failing next week loomed over the negotiations. Credit Suisse, which has been in business for 167 years, is one of 30 globally systemically important banks, which heightened worries about how global financial markets would react to its implosion.
Talk about the UBS acquisition heated up over the weekend and involved the Swiss government's financial regulators giving it the green light after the sides came to an agreement over the more complex terms of the deal.
The deal involves a large amount of public support, with three tranches of liquidity and loans, as well as a pledge from the Swiss government to absorb up to 9 billion francs in potential losses from the takeover.
The total of 259 billion francs of support is equivalent to a third of Switzerland's entire economic output, which stood at 771 billion francs last year.
"The government's going to have to say to voters why they are putting citizens' money, taxpayer money at risk to bail out a bank that was predominantly servicing the ultra wealthy, doing some pretty extraordinary things with its investment bank and paying people crazy amounts of money relative to what the man in the street gets paid," one former global bank CEO, who did not wish to be identified, told Reuters.
Ticker
Security
Last
Change
Change %
CS
CREDIT SUISSE GROUP AG
0.87
-0.01
-1.67%
Both banks have access to existing lending facilities and may obtain an additional loan of up to 100 billion francs (or about $108 billion), while Credit Suisse can also tap a second liquidity assistance loan of that size that's backstopped by the Swiss federal government.
"The substantial provision of liquidity will ensure that both banks have access to the necessary liquidity," the Swiss National Bank announced in a release. "By providing substantial liquidity assistance, the SNB is fulfilling its mandate to contribute to the stability of the financial system, and it continues to work closely with the federal government and FINMA to this end."
As a large global financial institution, Credit Suisse has an investment banking arm that it has tried to spin off in recent years, in addition to a local retail bank. UBS' acquisition of those divisions of Credit Suisse, in whole or in part, could create additional regulatory complexity for the firm given its own activities in those areas.
Layoffs are likely as Credit Suisse had previously pledged to cut 9,000 jobs as part of its restructuring, and the bank has investment and local banking divisions that overlap with UBS' operations.
However, in a memo seen by Reuters that was sent to staff on Sunday after the deal announcement, Credit Suisse reassured staff that their bonuses would be paid in full.
CREDIT SUISSE SHARES HIT RECORD LOW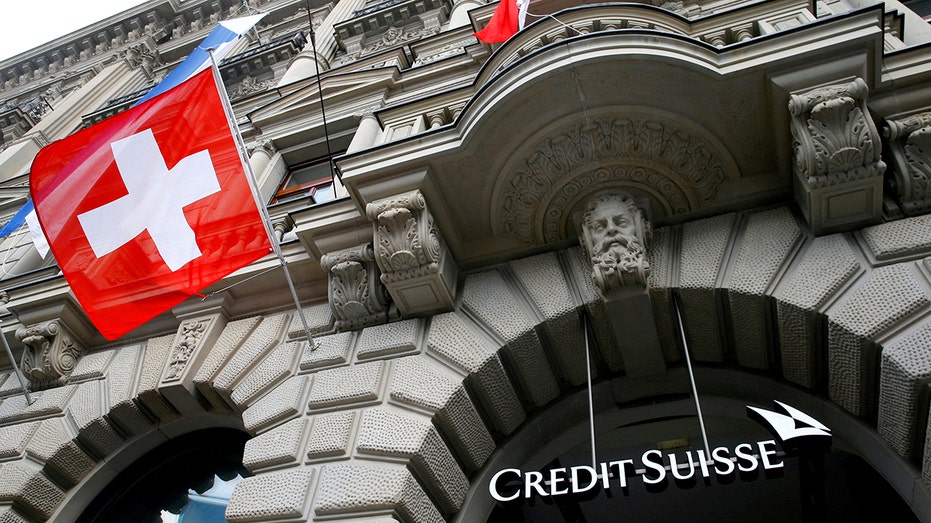 Bloomberg reported that Credit Suisse balked at UBS' initial offer of $1 billion and argued that it fell well short of the firm's valuation, which stood at about $9.5 billion as of Friday, and that it would harm the bank's employees and shareholders. The size of UBS' offer was first reported by the Financial Times. 
CREDIT SUISSE SHEDS NEARLY 25%, KEY BACKER SAYS NO MORE MONEY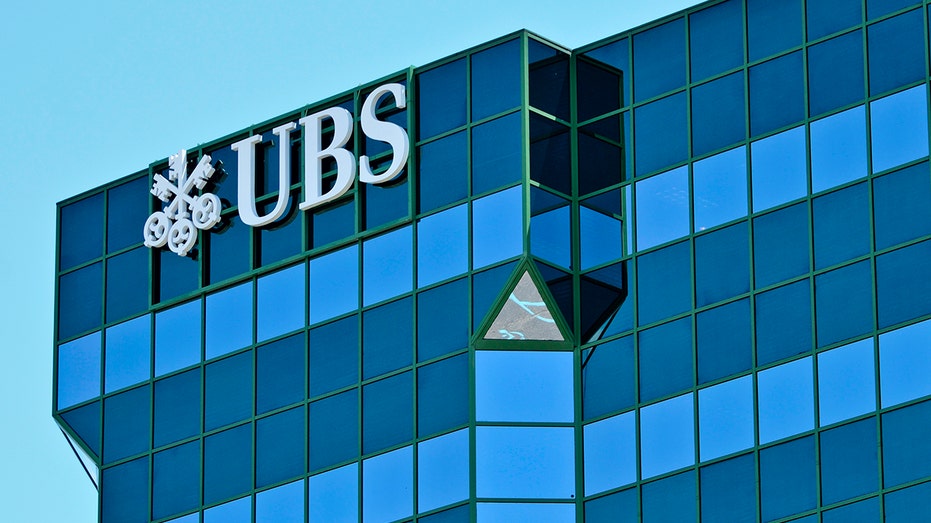 UBS has a balance sheet of about $1.1 trillion – roughly twice the size of Credit Suisse – and has been more resilient than Credit Suisse in the years since the global financial crisis of 2008. 
Credit Suisse's distressed financial position arose from billions of dollars in losses from investments gone awry and fines imposed by regulators. Its assets dropped from $1.2 trillion in the third quarter of 2008 to $576 billion in the fourth quarter of 2022.
GET FOX BUSINESS ON THE GO BY CLICKING HERE
It's currently facing class-action lawsuits from U.S. shareholders who allege that the company's leadership made false and misleading statements about the status of depositors' outflows last year.
The lawsuits also allege the bank's executives failed to make a timely disclosure of material weaknesses in the firm's internal financial controls that made them "not effective" in 2021 and 2022 as revealed in the bank's latest annual report.
Fox Business' Michael Lee and Andrew Miller, and Reuters contributed to this report.
Note: This article has been updated to include the announcement by the Swiss National Bank on liquidity programs.