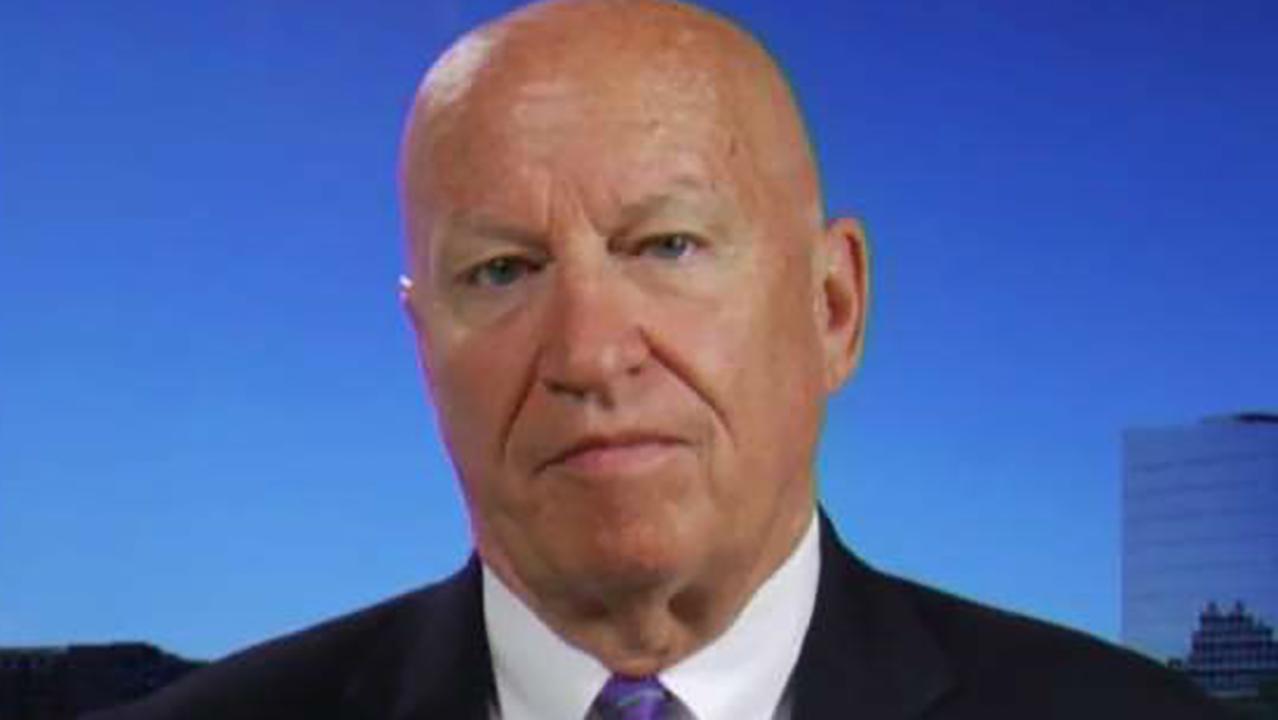 House Ways and Means Committee Chairman Kevin Brady warned Sunday that President Donald Trump's tariffs against China could weaken economic growth and impede the results of tax cuts, due to their effects on industries across the nation.
"You're seeing now – whether it's local farmers, local manufacturers, local businesses – spending their time not on investing in new growth, but figuring out how do they handle these tariffs. And so at some point this year, I think it will show up in the economy. That's what we're trying to avoid," Brady, R-Texas, told "Sunday Morning Futures."
The Trump administration most recently announced it was looking to impose another round of tariffs on $200 billion worth of Chinese goods, which sparked fears of an escalating trade war between the two countries. Trade Representative Robert Lighthizer on Tuesday released a list of goods – including fish, fruits, vegetables, handbags and air conditioning units – that could face 10% tariffs.
In response, a spokesperson for China's Foreign Ministry said the country would take "necessary countermeasures," though would not specify any particular actions.
More from FOX Business...
The administration's action on Tuesday comes after Washington imposed 25% tariffs on $34 billion worth of Chinese goods on July 6. Consequently, Beijing responded with its own levies on U.S. goods worth $34 billion.
While Brady supports the president's efforts to challenge China – the second-largest economy in the world behind the U.S. – he believes Trump and Chinese President Xi Jinping should meet to work on crafting a new trade policy that would ease the burden on U.S. businesses and the economy.
"I'm confident this president meeting face-to-face with President Xi can level that playing field, can create a new set of trade rules for both of our countries," he said.