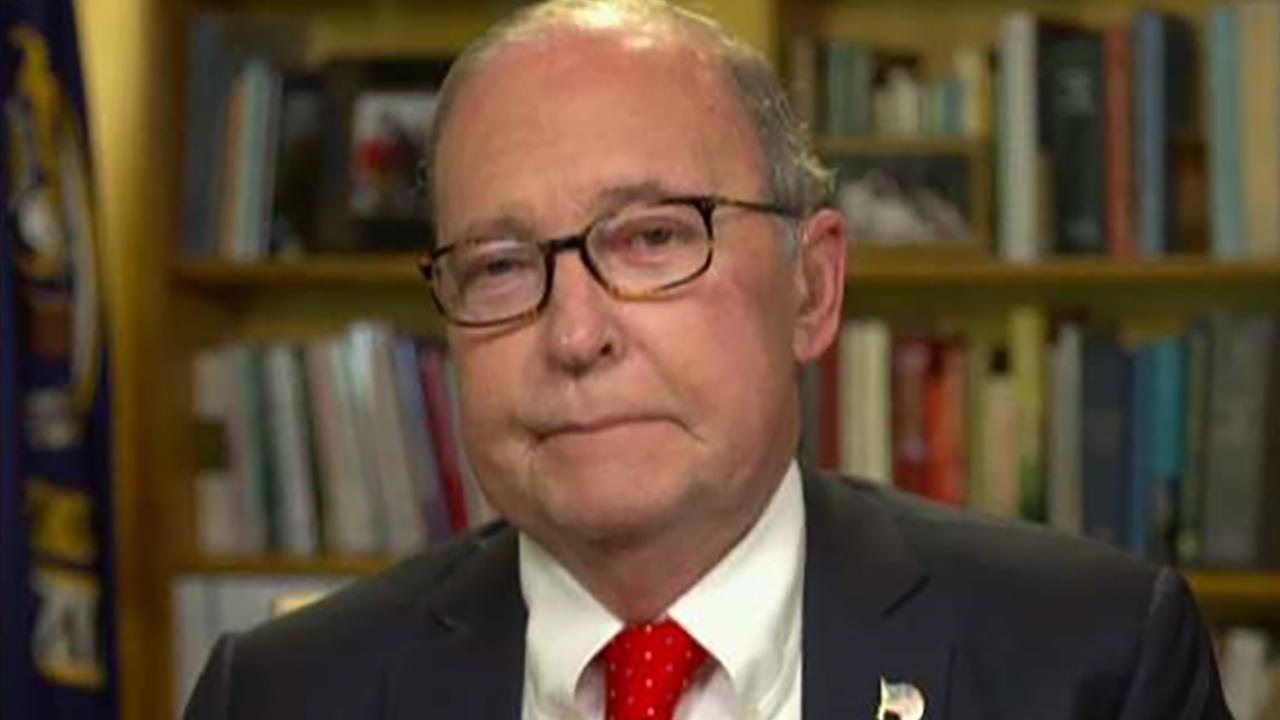 White House economic adviser Larry Kudlow said on Sunday that President Trump is willing to make a trade deal with China, as long as certain conditions are met that will be fair to the U.S.
"President Trump told me he would make a deal with China, but it has to be a deal that is strong and in America's interest," Kudlow, who is the director of the National Economic Council, told Maria Bartiromo during an exclusive interview on "Sunday Morning Futures." "That's his key point. We will work it out."
As part of a broader trade agreement, China may reportedly buy oil from the U.S. instead of Iran.
"Any deal, which will take a while to put together, must be in America's interests," Kudlow said. "And we have not heard from China, with respect to our asks. We have not yet heard their position. So we have got to wait on this."
More from FOX Business...
Kudlow added that the administration will stand tough on Beijing, which has been accused of trying to steal U.S. technology and intellectual property, and that Trump has spoken to Chinese President Xi Jinping, calling it a "positive" phone call.
Trump is scheduled to meet his Chinese counterpart at the Group of 20 summit (G20) in Argentina on Nov. 30 – Dec. 1.