Politician's advice to 'work more' to afford food under skyrocketing inflation causes firestorm: 'disgraceful'
UK environment Secretary Therese Coffey also suggested Britons eat turnips with fresh vegetables in short supply
Britain's environment secretary suggested people struggling to pay for food during a historic cost-of-living crisis consider working more hours.
Taking questions on food insecurity Thursday in the House of Commons, Therese Coffey, a Conservative, told fellow members of Parliament that "one of the best ways for people to boost their income is not only to get into work if they are not in work already, but to work more hours or get upskilled to get a higher income."
Britain's Office of National Statistics reported food inflation stood at 16.8% in January, and Coffey acknowledged that the United Kingdom's inflation rate was pushing Britons to their financial limits, calling the skyrocketing prices "really tough." 
US HOUSING MARKET SEES $2.3T DROP IN VALUE, BIGGEST SINCE 2008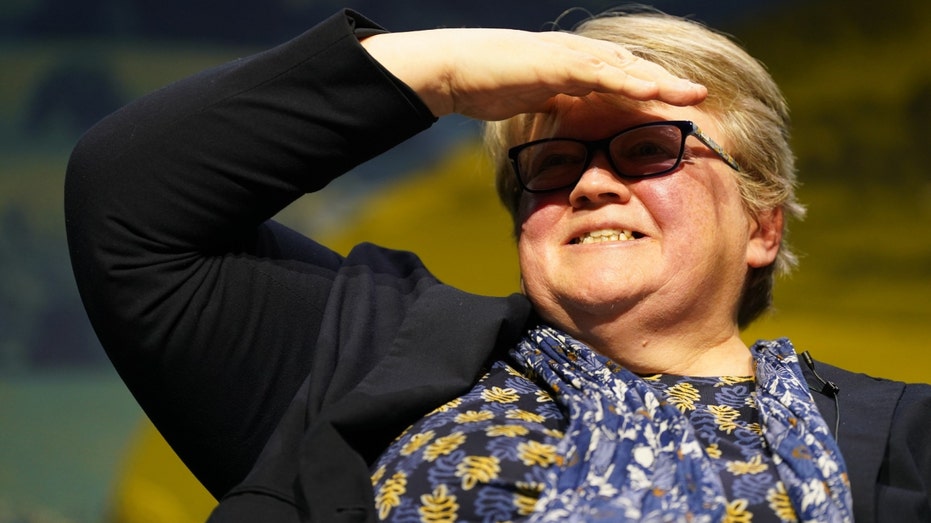 Labour MP Rachael Maskell called Coffey's suggestion that struggling Britons should work more "out of touch" and "utterly disgraceful." 
Compounding Britain's inflation problems is a nationwide shortage of fresh vegetables, leading some stores to limit sales. Coffey pinned the shortage on poor weather in Spain and Morocco, noting that the U.K. imports billions of pounds of fresh fruits and vegetables from abroad but insisting the supply chain was "highly resilient."  
Coffey came under fire for telling MPs that Britons should "cherish" U.K.-grown produce like turnips while tomatoes and cucumber supplies are limited. Shadow Environment Secretary Jim McMahon called her remarks a "slow motion tractor crash" and an "insult to hardworking farmers." 
GOLDMAN SACHS: THREE MORE FED RATE HIKES COMING THIS YEAR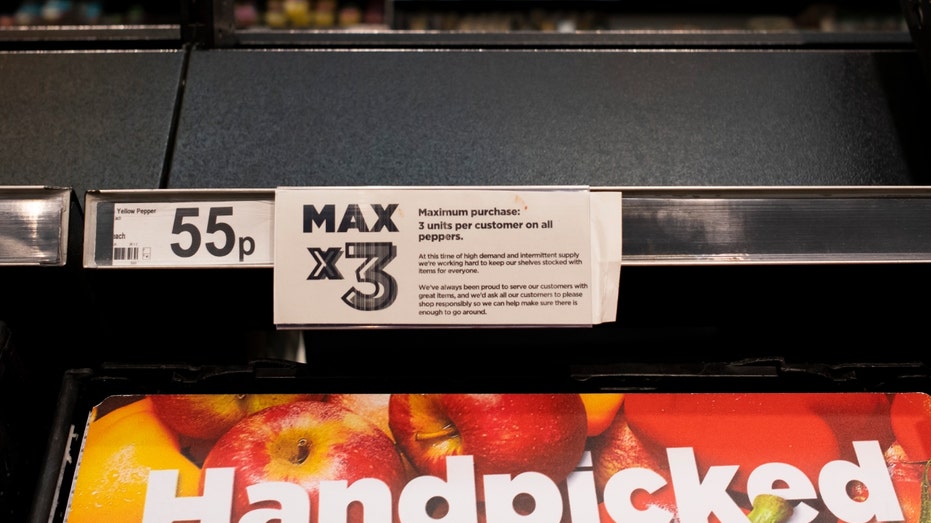 GET FOX BUSINESS ON THE GO BY CLICKING HERE
British consumers aren't the only shoppers being battered by surging food prices and shortages. An ONS report details an explosive rise in energy prices, with gas prices up 129.4% year over year and electricity prices up 66.7%. 
Less than four years ago, the Tories' future looked bright after they won an overwhelming majority in the 2019 general election under Boris Johnson's leadership. Now, the battered party led by Rishi Sunak is fighting crises on multiple fronts from the National Health Service to mass industrial strikes. 
Coffey's statement adds to the Conservative Party's electoral woes as a February YouGov poll indicated 50% of Britons would vote for the Labour Party in the next election, compared to just 22% for the Conservatives.