Pets don't get inflation, but they are feeling its effects
People used to spoiling beloved animals are having to make harder choices with higher prices
Not even the family cats and dogs are immune from inflation-driven cutbacks.
With the cost of pet food up 15% year-over-year and pets and pet products up 12%, according to the January consumer-price index, owners are making changes. Pet toy purchases are down 16% year-over-year as of February, according to a Jefferies Group analysis of NielsenIQ data, and sales of pet housing are down 21%. 
People often treat their pets like children. But elevated inflation means many are struggling to afford taking care of themselves and their kids. Pet owners are now getting rid of Buddy's raw-food diet and Bella's monthly treat and toy subscription box. They are also baking their own treats and driving hours for less-expensive vet care.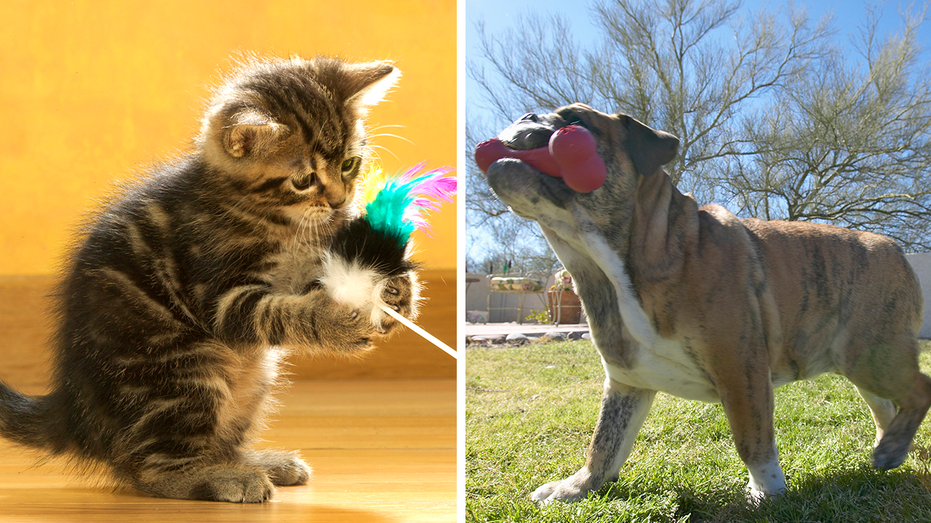 Simeon Gutman, a retail analyst at Morgan Stanley whose area of coverage includes major pet brands, attributes stubbornly high pet food prices to shortages in 2021 and 2022. The rate of inflation in pet food is outpacing that of groceries for humans.
GUNTHER VI, THE 'RICHEST DOG IN THE WORLD,' GETS HIS TALE TOLD IN NETFLIX DOC: 'EVERY GOOD STORY HAS SECRETS'
"Those shelves are just now getting replenished, which means the inflation should finally slow, but consumers have had to make decisions," Mr. Gutman says.
Roughly half of the 1,000 pet owners surveyed by consumer-insights platform Zappi for The Wall Street Journal this month actively took steps to reduce pet-care costs in the past year. A little over a quarter skipped or delayed a pet's vet visit or routine medication on purpose to save money, and 49% opted for at-home grooming instead of paying a professional. One-tenth gave a pet away due to rising costs. 
New routines
Mona Lipson has been driving three hours round trip to take her dog, Maggie, to the North Shore Animal League instead of her local Pound Ridge, N.Y., vet. The 40-year-old says the trip saves about $1,500 on a routine dental cleaning, minus gasoline costs. 
The Rolenaitis family in Silverdale, Wash., recently traded down to $12 bags of Kibbles 'n Bits dry food for dogs Moose and Wink after their go-to Purina Pro Plan jumped to $25 from about $17. 
"I feel bad buying them cheaper food, because it's not like they can go out and get a job and buy it themselves," says stay-at-home mom Rachel Rolenaitis, 43. "Especially because the quality of their food will affect the quality of their health, but I just can't stretch it right now." 
Ms. Rolenaitis and her husband couldn't afford more than a few presents for their two daughters this Christmas, and had to pull the younger one out of preschool in December when tuition went up by $100 a month. 
Darren MacDonald, chief customer officer of Petco Health and Wellness Company Inc., says customers are more focused on value than they had been in the past.
Ticker
Security
Last
Change
Change %
WOOF
PETCO HEALTH AND WELLNESS
8.55
+0.38
+4.65%
"They might buy one fewer toy or extend the cycle of their existing dog bed before they get the next one," Mr. MacDonald says.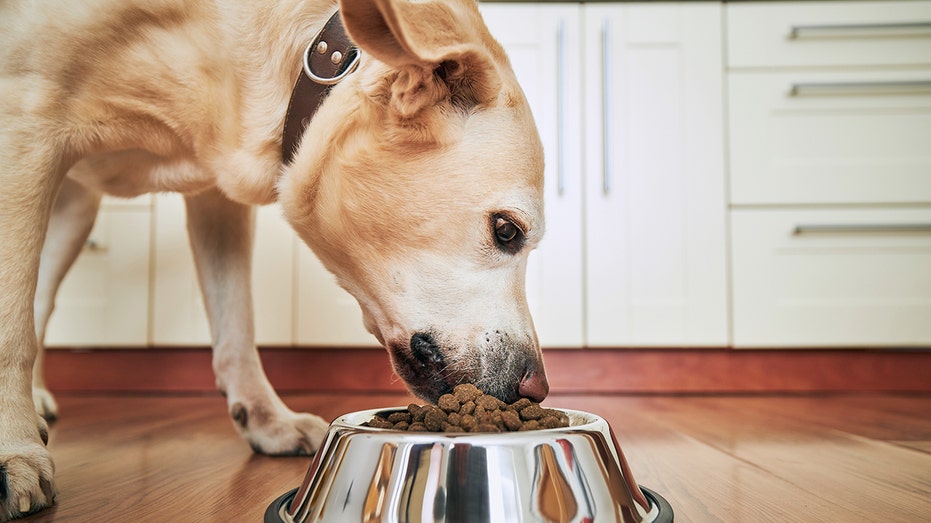 The company says sales of its own WholeHearted food brand, which is priced lower than many competitors, are up. And membership for Petco's Vital Care program, which provides monthly discounts and promotions, has risen 200% year-over-year. 
Erica Landis, a freelance writer in Garwood, N.J., adopted two guinea pigs to help entertain her 10-year-old daughter during the pandemic. She had no idea how expensive the rodents would be—especially after one turned out to be pregnant.  
PETSMART IS OFFERING $20K FOR CAT, DOG 'EMPLOYEES' TO TEST NEW TOYS AND TREATS
The animals went through four packages of romaine lettuce a week. When the price shot up to $8 for three lettuce heads, Mrs. Landis switched to inexpensive parsley and vegetable scraps. She downgraded to a cheaper brand of bedding that ended up spewing dust around the kitchen, where the family keeps the cage. And she and her daughter fashioned toys from toilet paper rolls and cardboard boxes. 
When the white-hued guinea pig, named Betty White, died, Mrs. Landis couldn't help but feel a little relieved. "I feel like an evil human being because Betty was my favorite, but economically it did help," she says. 
Grooming at home
Even pet owners with more disposable income are trying to reel in their spending. While they might have been able to justify a $200 cat tree when they were stuck at home with their animals during quarantine, Mr. Gutman of Morgan Stanley says people now have other spending priorities. (And enough cat trees.)  
Yelp reports that interest in businesses in the pet boarding, grooming, walking and services spaces fell more than 20% between a peak in June 2021 and the same month in 2022, putting engagement in line with prepandemic levels from 2019, a company spokesman says.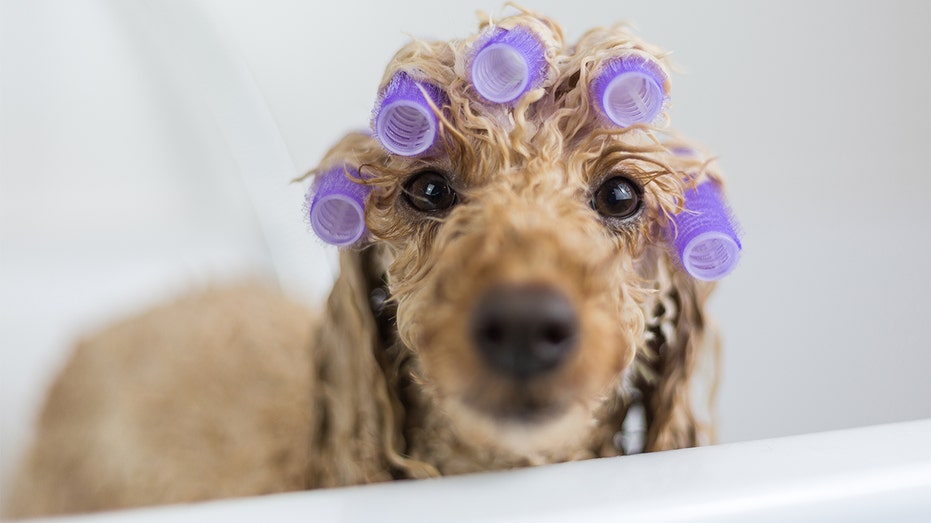 For Gabrielle Califre it was the option to add a $17 blueberry doggy facial, $7 snout soother and $65 massage to the $205 basic grooming package at Biscuits & Bath that put her over the edge.
"There's kind of this dog-mom guilt and pressure with everything on the market," says Ms. Califre, who works at a marketing agency in New York City and has a Golden Retriever puppy named Haven. 
CLICK HERE TO GET THE FOX BUSINESS APP
While the 33-year-old has been tempted to splurge on custom dog food personalized to Haven's size and breed, or aesthetic enrichment toys that match her apartment décor, she has been challenging herself to lean into do-it-yourself approaches. She's turned her tiny bathroom into a grooming salon, baked her own dog treats and made puzzle toys out of muffin tins. 
"I feel like I could spend more money than I spend on myself in a year on this dog, and I want to sometimes," she says. "But you have to draw boundaries with yourself."