New home sales jump more than expected in January to 10-month high
Falling mortgage rates boosted sales of new U.S. homes in January
Sales of new U.S. homes rose for the fourth straight month in January to the highest level in nearly a year as buyers took advantage of a decline in mortgage rates.
New single-family home purchases rose 7.2% to a seasonally adjusted annual rate of 670,000 units, the Commerce Department reported Friday. Economists surveyed by Refinitiv expected new home sales — which account for a small percentage of total sales — to rise just 0.6% last month.
"Sales are still far below levels seen a year ago, but this market is settling into what could be the new normal, one with a slower pace than seen during the pandemic and with fewer homes on the market and fewer transactions largely led by the affordability crunch," said Zillow senior economist Nicole Bachaud. "This is keeping many would-be buyers and sellers on the sidelines."
US HOUSING MARKET SHOWS EARLY SIGN OF RECOVERY AS DEMAND RISES
Sales in the South surged 17.1% last month to the highest annualized pace in close to a year. Across the rest of the country, sales plunged — including a 19.4% drop in the Northeast. 
There were about 439,000 new homes for sale at the end of January, the lowest since May. That equates to about an eight-month supply at the current sales rate.
The interest rate-sensitive housing market has borne the brunt of the Federal Reserve's aggressive campaign to tighten policy and slow the economy. 
Although mortgage rates have fallen from a peak of 7.08% notched in November, they have recently reversed that trend and started to march higher amid interest rate-hike fears. The average rate for a 30-year fixed mortgage climbed to 6.5% this week, according to data from mortgage lender Freddie Mac. 
That remains significantly higher than just one year ago, when rates hovered around 3.92%.
EXISTING HOME SALES UNEXPECTEDLY FALL IN JANUARY FOR 12TH STRAIGHT MONTH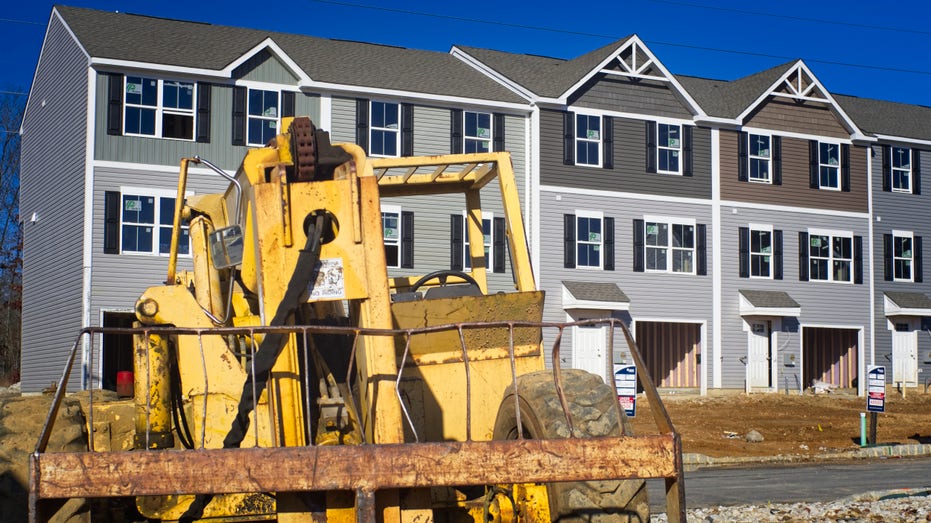 US HOUSING MARKET SEES $2.3T DROP IN VALUE, BIGGEST SINCE 2008
Other data indicates the housing market is still in the throes of a slowdown. A key measure of home-purchase applications fell last week to the lowest level since 1995 as mortgage rates marched higher, according to the Mortgage Bankers Association (MBA). 
"This time of the year is typically when purchase activity ramps up, but over the past two weeks, rates have increased significantly as financial markets digest data on inflation cooling at a slower pace than expected," said Joel Kan, MBA's vice president and deputy chief economist.