Mortgage rates cross 5%
The average rate for a 30-year fixed-rate mortgage is at a level not seen in 12 years
The average interest rate for a 30-year fixed-rate mortgage is now at a 12-year high.
Freddie Mac's latest weekly Primary Mortgage Market Survey released Thursday shows the average rate for the most common home loan in the U.S. is now at 5.11%, up from a flat 5% in the prior reading. A year ago, the 30-year fixed rate sat at 2.97%.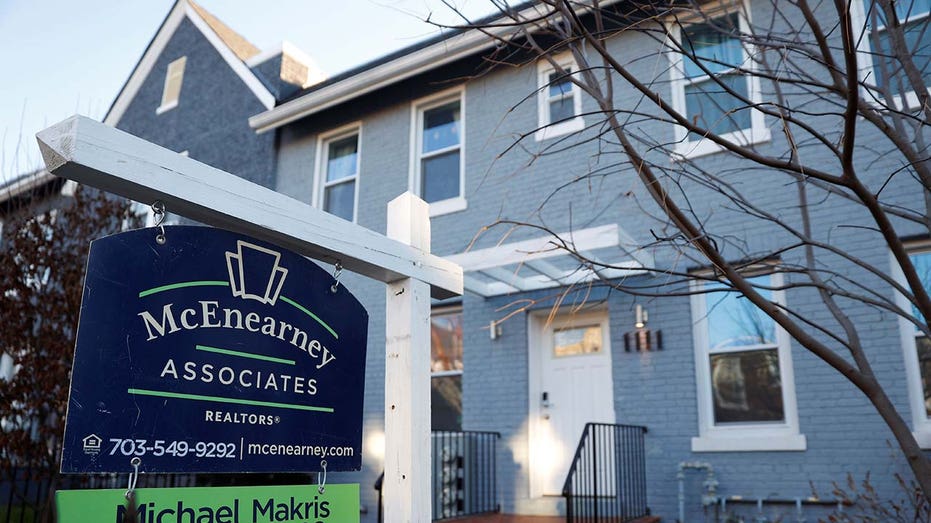 The rate for 15-year fixed-rate mortgages rose to 4.38%, up from 4.17% last week, and 5-year Treasury-indexed hybrid adjustable-rate mortgages sit at an average of 3.75%. The week before, ARMs were at 2.29%.
US RENT PRICES REACH RECORD HIGHS AS BUYERS PUSHED OUT OF MARKET
This marks the seventh week in a row that mortgage rates have climbed, and signs have emerged showing demand is waning in the real estate market as the cost of homeownership increases.
The latest data from the National Association of Realtors shows sales of previously occupied homes dropped by 2.7% in March, the same month the median price of existing homes soared 15% year over year to a new record of $375,300.
The inventory of homes on the market increased last month with 950,000 units unsold, the NAR reported. That's up 11.8% from February but still down 9.5% from a year ago.
"While springtime is typically the busiest homebuying season, the upswing in rates has caused some volatility in demand," said Sam Khater, chief economist for Freddie Mac. "It continues to be a seller's market, but buyers who remain interested in purchasing a home may find that competition has moderately softened."
CENTRAL TEXAS POPULATION AND ECONOMIC GROWTH STRIKES A DOWNSIDE: HOME OWNERSHIP NOW UNAFFORDABLE, STUDY SAYS
Meanwhile, the average monthly mortgage payment has jumped significantly over just the past few months.
A new report from Zillow this week showed the price of a monthly mortgage payment is up 20% from December, and roughly 38% higher than a year ago. 
"Higher mortgage rates were anticipated this year, but the speed of their rise has been breathtaking," said Zillow senior economist Jeff Tucker. "Record low mortgage rates had been an affordability lifeline during the pandemic, keeping monthly payments in check even while prices climbed quickly."
GET FOX BUSINESS ON THE GO BY CLICKING HERE
"March was the biggest test yet of whether enough buyers can meet the new asking prices to keep home values growing at a record pace, and the answer was 'So far, yes,'" Tucker continued. "There will be a point when the cost of buying a home deters enough buyers to bring price growth back down to Earth, but for now, there is plenty of fuel in the tank as home shopping season kicks into gear."
FOX Business' Michael Hollan contributed to this report.