Devastating wheat harvest looms as Kansas farmers deal with relentless drought
Experts are predicting a major drop in wheat production this year
Kansas is referred to as the "Breadbasket of America," and has often been renowned for its bountiful wheat harvests and fertile soil. However, the country's heartland has been facing a relentless drought that's taken a heavy toll on wheat crops. 
Scorching temperatures, parched soil, and low water supplies are putting Kansas' vital wheat production at risk. Since the industry is so crucial here and harvesting is right around the corner, farmers like Kent Winter are desperately trying to save the crops. 
"We've lost a lot of bushels in the wheat that we're never going to get back," said Winter.
Farming is in Winter's blood. His family's been working the land for five generations.
HEAT WAVE HITS US FARMS, STRESSING CROPS AND RANCHERS' HERDS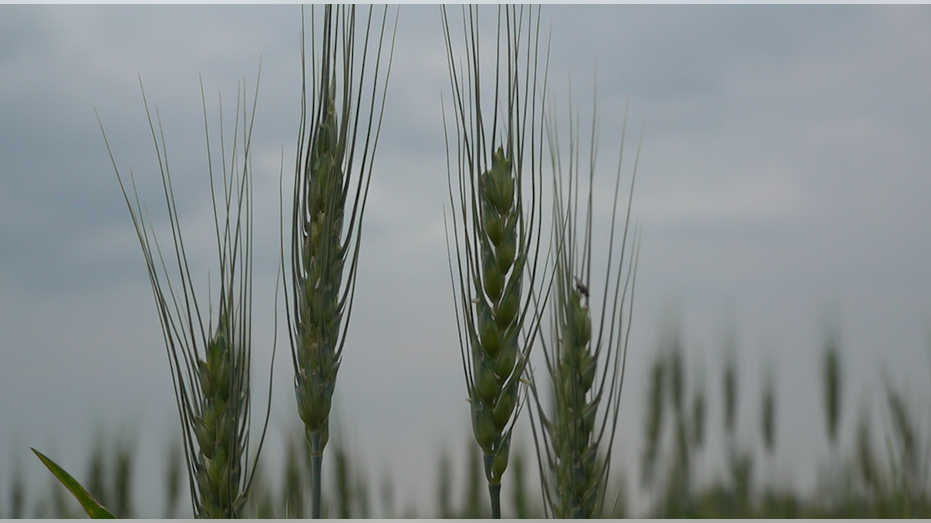 "There's a huge industry here with the flour, with the bread making, of everything involved with wheat that's been going on for generations here in Kansas," he said. "So, it's part of the genetic makeup of Kansas," said Winter. 
But, experts predict a major drop in wheat production this year, because the soil doesn't have nearly enough moisture to grow a healthy crop.
"We're looking at exceptional to extreme drought conditions across the area," said National Weather Service Wichita Service Hydrologist Janet Salazar.
According to the USDA, Kansas farmers are expected to produce just 191.4 million bushels of wheat this year, the smallest since 1963. 
US WHEAT CROP HURT BY DRY WINTER AND SPRING'S HEAVY RAIN
"This is the absolute driest that it's ever been this time of year," said Winter. 
Once lush, tall, thick fields of wheat are now weak crops with stunted growth.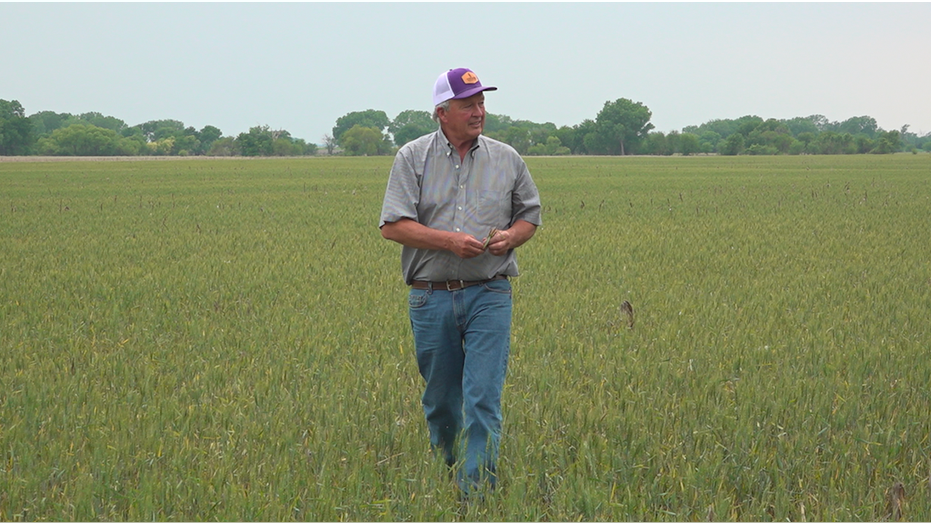 "It should be almost up to my waist now in normal moisture conditions, and here we are now it might come up halfway between my ankles and my knee, the tallest of it" said Winter.
Winter says the likely disappointing harvest brings farmers a lot of anxiety, worry, and frustration.
KANSAS WHEAT FARMERS RESPOND TO BIDEN'S CLAIM THAT FARMERS ARE 'THRIVING' UNDER HIS LEADERSHIP | FOX BUSINESS VIDEO
"We get up every day eat, breathe, and think farming and agriculture, and what our next move is. What's plan B, what's Plan C? But when you don't get the moisture, it erases Plan B, Plan C, and Plan D. We are totally dependent on the moisture here, on the precious rain that we hope to receive. And when we go way below our normal rainfall, it really throws a wrench into the works," said Winter.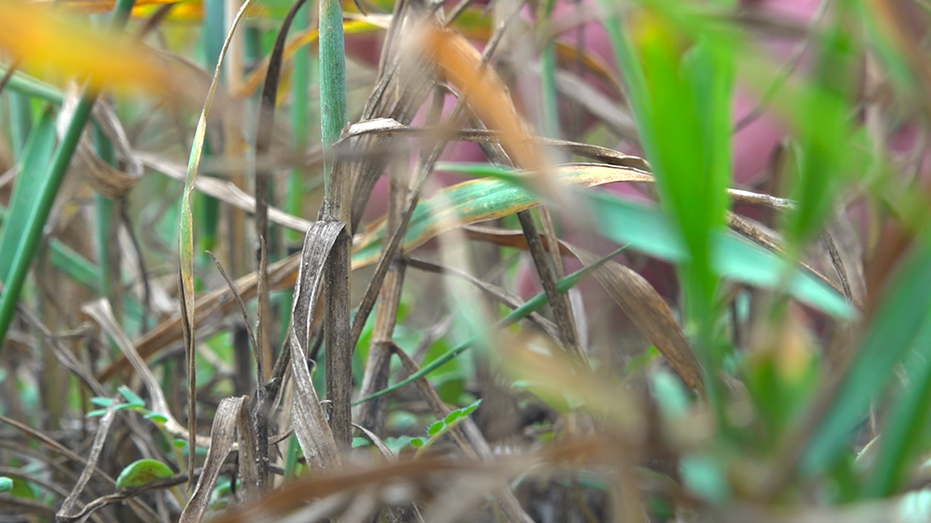 Winter says there's not much farmers can do, except hope for some rain.
"It's just not going to be a very pleasant harvest here to harvest this field. It's going to be a struggle."
Some farmers are intentionally killing their crops since they can get more from insurance, than they can from selling them. Kansas farmers are expected to abandon about 19% of acres planted last autumn.