Jobless claims rise less than expected after fraudulent filings are wiped out
Unemployment fraud in Massachusetts caused US jobless claims to spike in previous weeks
The number of Americans filing for unemployment benefits last week inched higher, but previous weeks of data were revised lower after Massachusetts reported a surge in fraudulent claims. 
Figures released Thursday by the Labor Department show initial claims for the week ended May 20 rose by 3,000 to 229,000, slightly above the 2019 pre-pandemic average of 218,000 claims. However, the two previous weeks were revised down by a combined 50,000 – indicating the labor market remains stronger than previously expected.
Continuing claims, filed by Americans who are consecutively receiving unemployment benefits, dropped to 1.79 million for the week ended May 13, a decrease of 5,000 from the previous week. 
US DEBT DEFAULT COULD DESTROY 7 MILLION JOBS, ANALYSIS SHOWS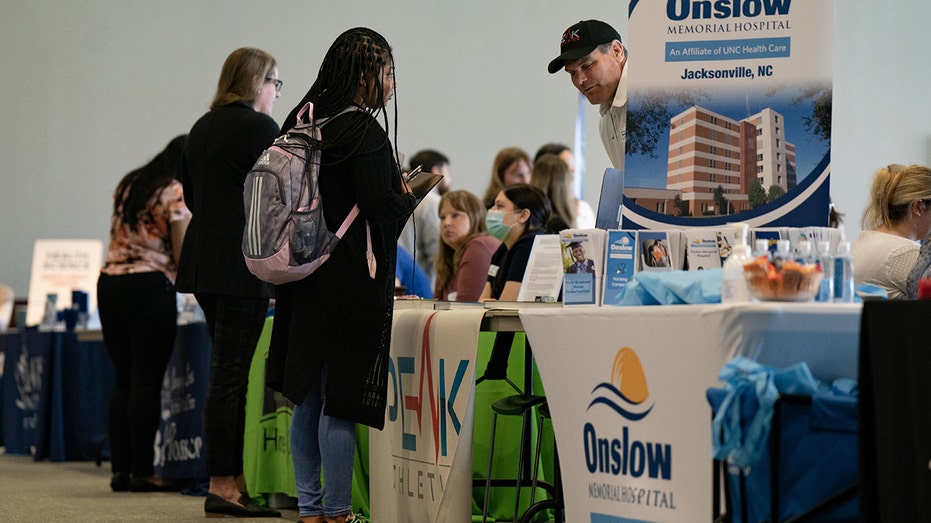 Some economists have warned that it's difficult to get a clear picture of what's happening in the labor market after Massachusetts state officials acknowledged they are "experiencing an increase in fraudulent claim activities" involving unemployment benefits.
A separate report released on Thursday indicated that Massachusetts downwardly revised months' worth of jobless claims after it discovered fraudulent filings were inflating the data. In total, Massachusetts reported 171,000 fewer jobless claims than previously reported.
For months, the labor market has remained a strong point in the cooling economy, defying expectations for a slowdown despite the aggressive interest-rate hike campaign by the Federal Reserve.
US JOB GROWTH BEATS EXPECTATIONS IN APRIL AS ECONOMY ADDS 253,000 NEW POSITIONS
Economists widely expect unemployment to climb higher as a result of steeper interest rates, which could force consumers and businesses to pull back on spending.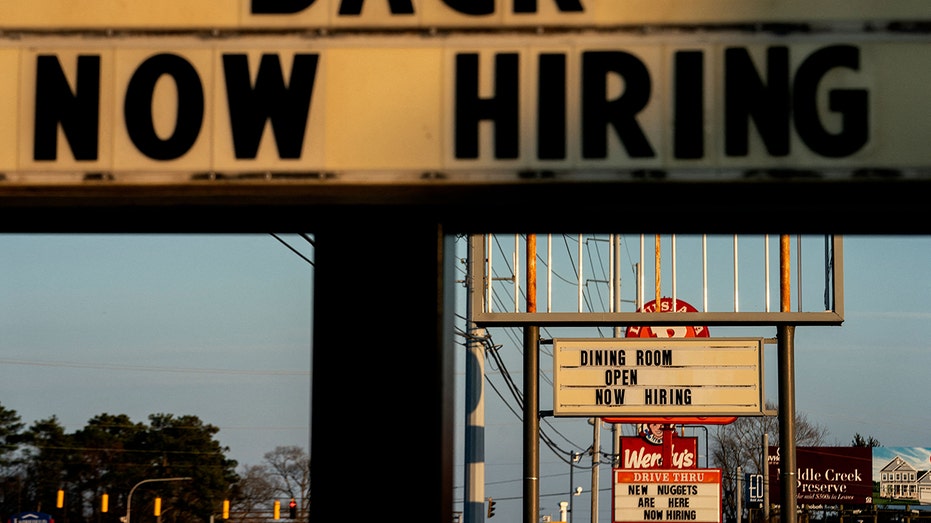 Policymakers approved the 10th straight rate increase in early May, lifting the federal funds rate to the highest level since August 2007. 
"Once again, weekly jobless claims and upwardly revised previous prints point to a labor market that has and continued to be much tighter than previously anticipated," said Mike Loewengart, head of model portfolio construction at Morgan Stanley Global Investment Office. 
GET FOX BUSINESS ON THE GO BY CLICKING HERE
Other economic data released Thursday also pointed to an economy that is surprisingly resilient, even in the face of higher interest rates, a banking crisis and chronic inflation. First-quarter GDP grew at a 1.3% annual pace, updated data shows, faster than the 1.1% initially reported. 
"It's become clear the fight to slow inflation is going to be a long one, and that 'higher for longer' remains the outlook for rates," Loewengart said.