Job openings tumble in February to lowest level in 2 years
Job vacancies dip below 10M for first time since May 2021
U.S. job openings tumbled in February to the lowest level in nearly two years, an early sign the Federal Reserve's aggressive interest-rate hike campaign is beginning to cool the labor market. 
The Labor Department said Tuesday that there were 9.9 million job openings in February, a decline from the downwardly revised 10.6 million openings reported in the previous month. Economists surveyed by Refinitiv expected openings to fall to 10.4 million. 
It marked the first time since May 2021 that the number of available jobs dipped below 10 million. However, job openings remain historically high: Before the COVID-19 pandemic began in early 2020, the highest on record was 7.6 million. There are roughly 1. 7 jobs per unemployed American. 
MARKETS MAY BE UNDERESTIMATING THE THREAT OF HIGH INFLATION, BLACKROCK WARNS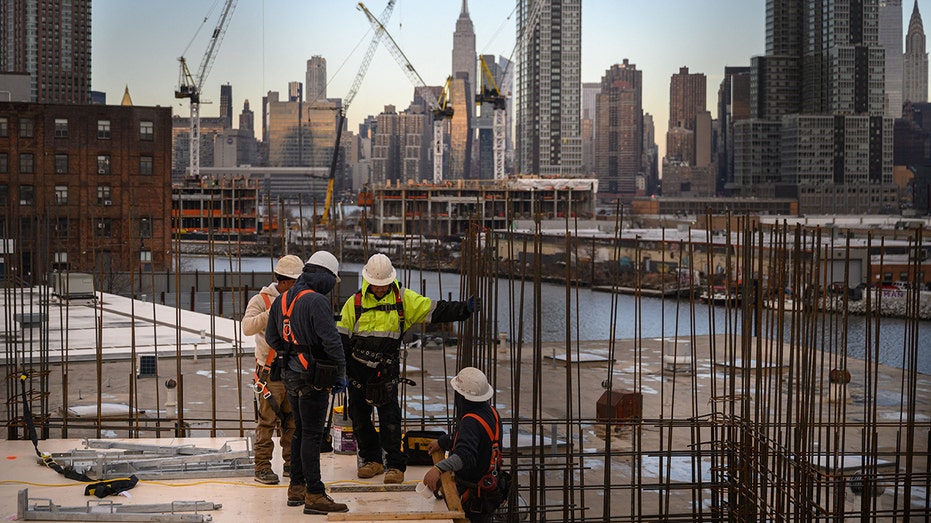 The Federal Reserve closely watches these figures as it tries to gauge labor market tightness and wrestle inflation under control. The lower-than-expected figure indicates that demand for employees still far outpaces the supply of available workers, but the gap is beginning to shrink. 
The central bank has responded to the inflation crisis and the extremely tight labor market by raising interest rates at the fastest pace in decades. Officials have so far approved nine straight rate hikes and have indicated that a 10th increase is on the table at their May meeting. 
"Openings continue to far outpace the number of unemployed as market power remains firmly pointed towards workers," said Ben Ayers, senior economist at Nationwide. "But, as the year goes on, we expect labor demand to roll over as firms plan for a recession later this year."
MAJORITY OF WORKERS REGRET QUITTING DURING 'GREAT RESIGNATION'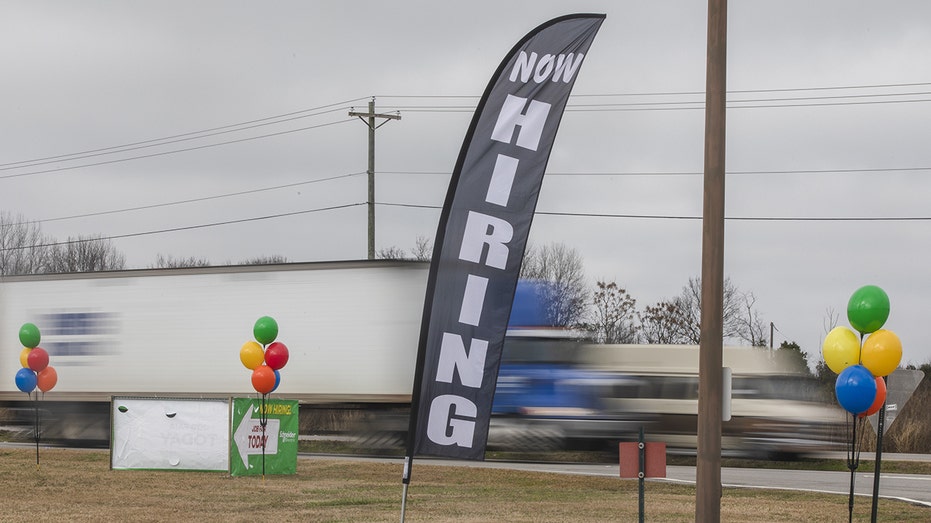 The number of Americans quitting their jobs, meanwhile, edged up to 4 million, or roughly 2.6% of the workforce, indicating that workers remain confident they can leave their jobs and find employment elsewhere. 
Switching jobs has been a windfall for many workers over the past year: Roughly 49% of job-switchers saw their real hourly wage increase faster than inflation last year, compared with just 42% of workers who stayed in the same job, according to recent Atlanta Fed data.
CLICK HERE TO READ MORE ON FOX BUSINESS
"Worker power in the market remains high with more than four million quits during February," Ayers said. "Many employees continue to find higher pay and better advancement opportunities at other firms, a trend enhanced by widespread remote work options. This continues to drive wages higher and poses a further inflation risk for the economy."