Jobless claims remain unchanged at 205,000, near half-century low
Analysts expected jobless claims to hover around 206,000 last week
The number of Americans filing for unemployment benefits last week continued to hover around a half-century low, the latest sign the labor market is bouncing back from the coronavirus pandemic.
Figures released Thursday by the Labor Department show that applications for the week ended Dec. 18 stayed at 205,000, unchanged from the previous week's level. It was in line with the 206,000 forecast by Refinitiv analysts. 
FED'S INFLATION GAUGE HITS 39-YEAR HIGH AS PRICES SOAR HIGHER
Continuing claims, or the number of Americans who are consecutively receiving unemployment aid, dropped to 1.859 million, a decrease of 8,000 from the previous week. That is the lowest level for insured unemployment since March 14, 2020, when it was 1.77 million. 
The report shows that roughly 2.14 million Americans were collecting jobless benefits for the week ending Dec. 11, a minor decrease of 123 from the previous week; by comparison, just a little over one year ago, an estimated 21.03 million Americans were receiving benefits. 
"It appears we may have finally settled into a normal, pre-pandemic level," said Robert Frick, corporate economist at Navy Federal Credit Union. "The rapid rise of omicron cases may cause a temporary increase in claims, but hiring is strong and employers continue clinging to workers who are tough to hire and quick to quit."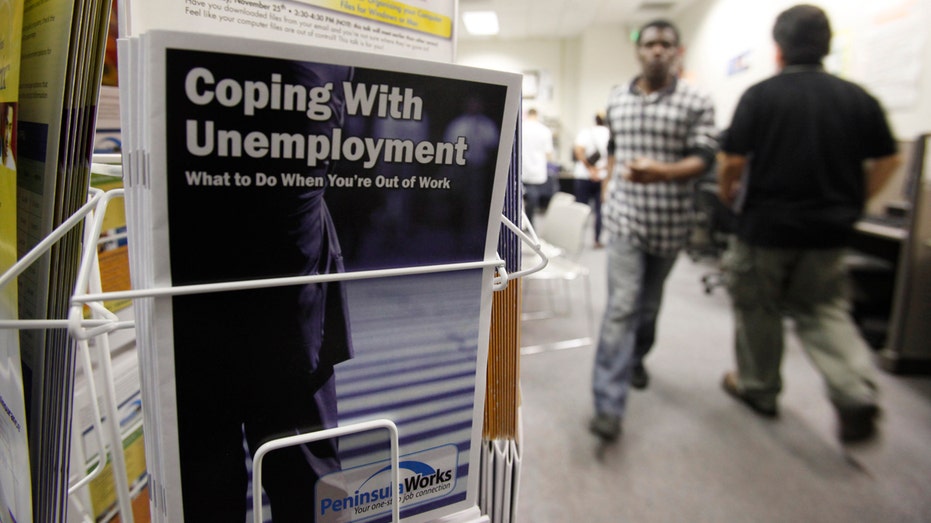 The report underscores a strengthening labor market as the economy recovers from the pandemic and Americans continue to venture out to travel, shop and eat. Businesses have struggled to keep up with the demand, however, and have reported difficulties in onboarding new employees. Thursday's report suggests that companies are making an effort to retain the workers they already have.
GET FOX BUSINESS ON THE GO BY CLICKING HERE
There were about 11.03 million job openings in October, up from 10.6 million in September, according to the Labor Department. By comparison, there were about 7.4 million unemployed workers that month – meaning there are nearly 4 million more available jobs than there are workers.