The Great Resignation isn't over yet: Where are all the workers?
American businesses grapple with short-staffing problems despite a reported historically high amount of jobs
The United States Labor Department optimistically reported a record number of job openings, but the nationwide worker shortage has continued to be a stubborn thorn in American economy.
According to the Bureau of Labor Statistics, in November 2022, there were 10.4 million jobs available, but just 6 million people looking for a job. 
FOX Business' Jeff Flock reported from Philadelphia, Pennsylvania, on Thursday pointing out the gap between job openings and the dramatic number of people looking for work. 
"If everybody who was unemployed had a job, we'd still be 4 million workers short. And if you look at the job openings, they've down a little from that all-time high, but still very high," Flock explained on "Mornings with Maria."
The number of available jobs has now topped 10 million for 13 consecutive months. Before the pandemic began in February 2020, the highest on record was 7.7 million. There are roughly 1.7 jobs per unemployed American.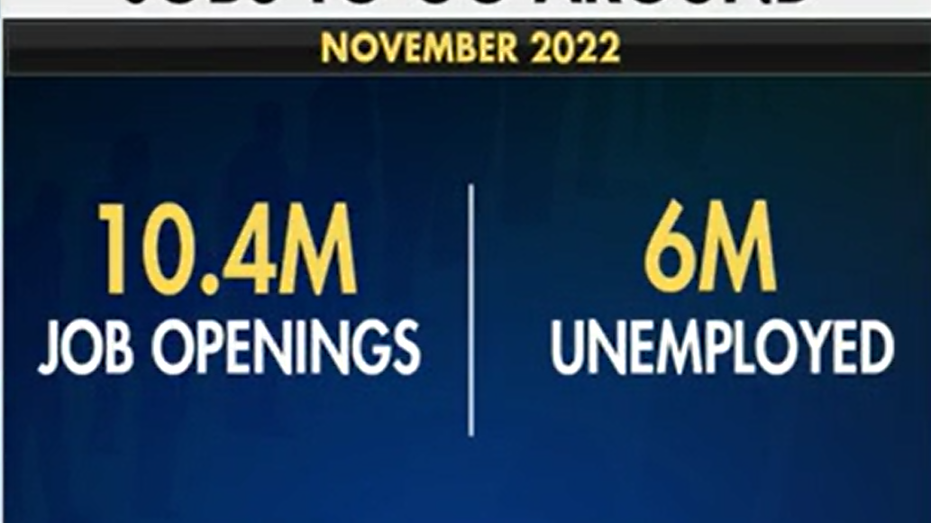 Home Depot co-founder Bernie Marcus weighed in on the labor shortage, arguing that "nobody works," attributing socialism to Americans' weak work ethic.
HOME DEPOT CO-FOUNDER IGNITES FIRESTORM ON TWITTER OVER 'SOCIALISM' COMMENTS: 'POSTER CHILD FOR PRIVILEGE'
"Just give it to me. Send me money. I don't want to work. I'm too lazy, I'm too fat, I'm too stupid," the former CEO said, describing the lazy work culture to the Financial Times.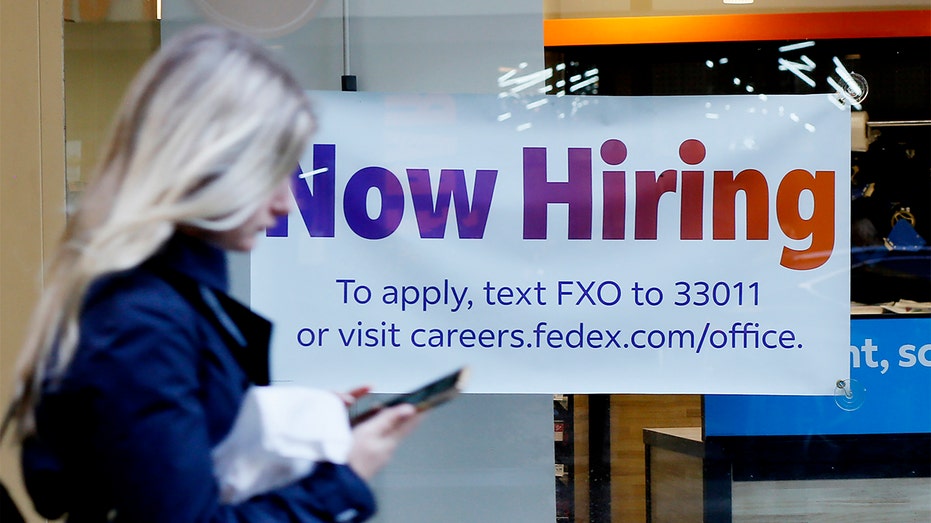 Marcus' comments sparked a nationwide conversation regarding the future of the U.S. labor market, of which has a distressing future. 
One man weighed in, telling FOX Business that he thinks "skilled labor" is the key issue — arguing that there is widespread availability of jobs, but not the proper people to fill them. Another woman explained to Flock that her place of unemployment is "very short-staffed" because "nobody wants to work," and everybody wants "free money."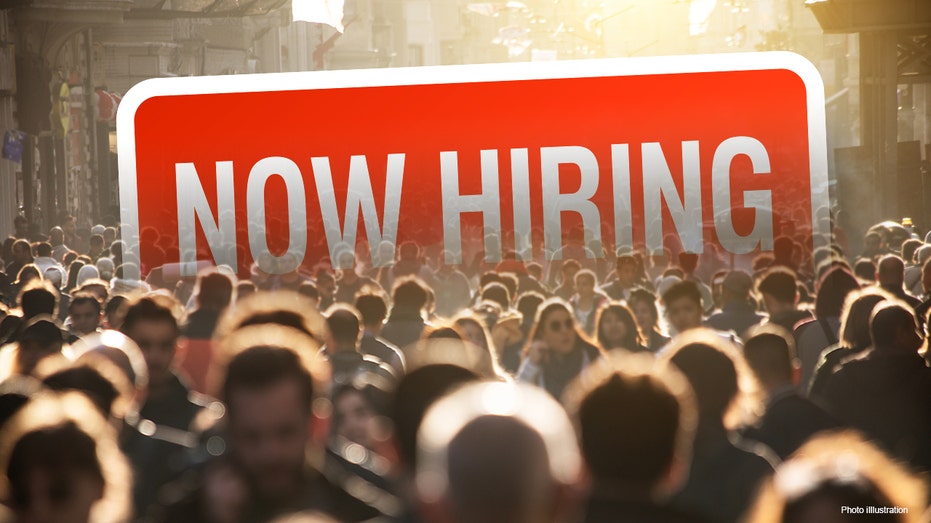 Some statistics are starting to signal that the current labor market is particularly "tough" whether you have a job or not. 
A survey conducted by Top Workplaces asked Americans about the reasons they are willing to work. It found that nearly 40% of Americans are "overwhelmed" by their job, and more than 25% said they were anxious or upset about their work.
JOB OPENINGS REMAIN ELEVATED IN NOVEMBER DESPITE FED EFFORTS TO COOL LABOR MARKET
Additionally, 22% said that their job was interfering with their life, and nearly 30% said that it was impacting negatively their personal life.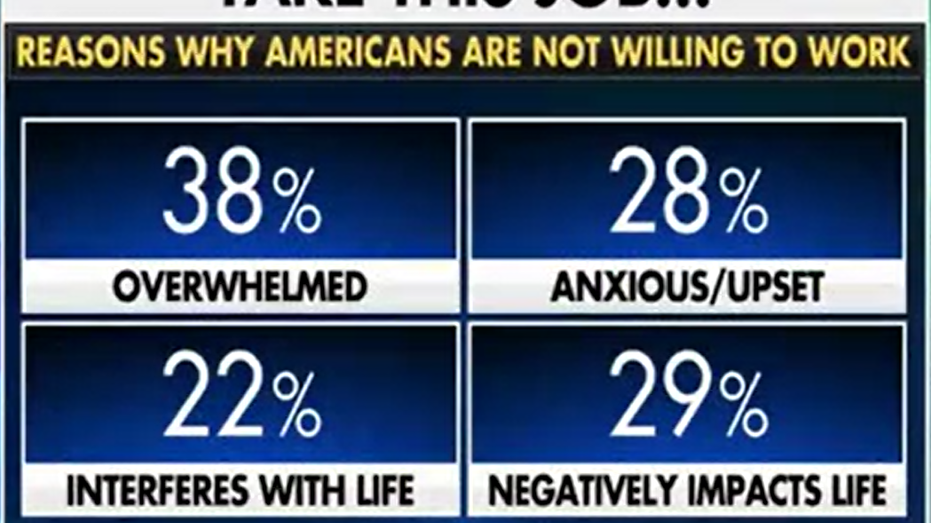 CLICK HERE TO GET THE FOX BUSINESS APP
The Labor Department jobs report on Friday morning is expected to show employers hired 200,000 workers in December. 
FOX Business' Megan Henney contributed to this report