Fed's preferred inflation gauge climbs 4.8% in June, holding near 40-year high
Inflation accelerated more than expected in June with headline prices hitting new record
The Federal Reserve's preferred inflation gauge accelerated more than expected in June, according to new data released on Friday, a worrisome sign as central bankers try to combat higher prices with the steepest interest rate hikes in decades. 
The personal consumption expenditures index showed that core prices, which strips out the more volatile measurements of food and energy, climbed 0.6% from the previous month and rose 4.8% on an annual basis, according to the Commerce Department. Those figures are both higher than the 0.5% monthly increase and 4.7% annual increase forecast by Refinitiv economists. 
The more encompassing headline figure rose 6.8% on an annual basis, hitting a fresh 40-year high as gas prices surged, while inflation jumped 1% from May to June, tying its biggest monthly gain since 1981. 
While the Fed is targeting the PCE headline figure as it tries to wrestle consumer prices back to 2%, Chairman Jerome Powell told reporters this week that core data is actually a better indicator of inflation. 
HOW HOUSING IS FUELING SEARING-HOT INFLATION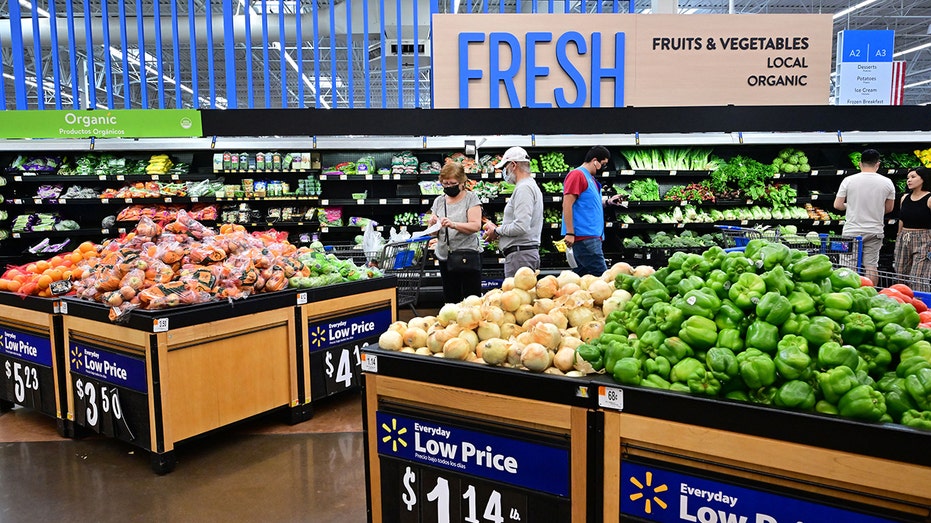 "Core inflation is a better predictor of inflation going forward," Powell said on Wednesday. "Headline inflation tends to be volatile." 
The latest report also showed that consumer spending jumped 1.1% last month, higher than expected. However, nearly all of that increase actually stemmed from higher prices, not consumers buying more. Adjusted for inflation, consumer spending rose by just 0.1%. Personal income, meanwhile, climbed 0.6%, beating the 0.5% estimate, but disposable income adjusted for inflation dropped 0.3%.
In another troubling indication that inflation is broadening throughout the economy, the employment cost index – which measures wages and benefits for civilian workers – rose 1.3% in the period from April to June. While that is down slightly from the first three months of the year, when compensation grew 1.4%, the data suggests that wage pressures remained strong in the spring as the result of an incredibly tight labor market.
Fed policymakers are moving at the fastest pace in decades to wrestle inflation under control, approving a second consecutive 75-basis point interest rate hike – triple the usual size – on Wednesday. Powell suggested at a post-meeting press conference that another increase of that magnitude is on the table in September, depending on forthcoming economic data.
The problem is that Fed efforts to cool consumer demand are already starting to slow the economy. The Commerce Department on Thursday released the highly anticipated second-quarter gross domestic product reading, which showed that economic growth shrank 0.9% in the period from April to June. 
Economic output already fell over the first three months of the year, with GDP – the broadest measure of goods and services produced in the U.S. – tumbling 1.6%. That means the economy means the technical definition of a recession, which is considered to be two consecutive quarters of negative economic growth. 
CLICK HERE TO READ MORE ON FOX BUSINESS
Experts expect the economy to slow down further in the coming months as the Fed's rate increases continue to push borrowing costs higher.