Fed's Powell says blowout jobs report shows inflation fight has a ways to go
Federal Reserve chairman discusses inflation, interest rates and the US economy
Federal Reserve Chairman Jerome Powell said on Tuesday that policymakers have more work to do in combating abnormally high inflation, pointing to the astonishingly strong January jobs report as evidence the economy is still running too hot.  
"We didn't expect it to be this strong," Powell said during a question-and-answer event at the Economic Club of Washington, D.C. "It kind of shows you why we think this is a process that will take a significant period of time." 
The Fed voted to raise its benchmark interest rate another quarter percentage point to a range of 4.5% to 4.75%, and Powell signaled at the conclusion of the meeting that a "couple more" rate hikes are on the table this year.
INFLATION STILL OUTSTRIPPING WAGES IN MOST US CITIES
Officials are in the midst of the most aggressive tightening campaign since the 1980s as they try to crush inflation that is still running near the fastest pace in four decades, despite early signs of a slowdown. While the Fed has eased the pace of rate increases, policymakers are insistent that rates must go higher.
The hiring surge in January has complicated the Fed's fight to lower prices and tame inflation, some of which stems from the imbalanced labor market. Employers added a whopping 517,000 new jobs last month, shattering expectations, while the unemployment rate dropped to 3.4%, a rate not seen since May 1969. The Labor Department also revised the job figures in November and December higher, suggesting the economy entered the New Year with more momentum than initially thought.
CLICK HERE TO READ MORE ON FOX BUSINESS
While Powell declined to say whether interest rates will need to go higher than policymakers estimated late last year, he said the data emphasizes that the "process is going to take quite a bit of time. It's not going to be smooth. It's going to be bumpy."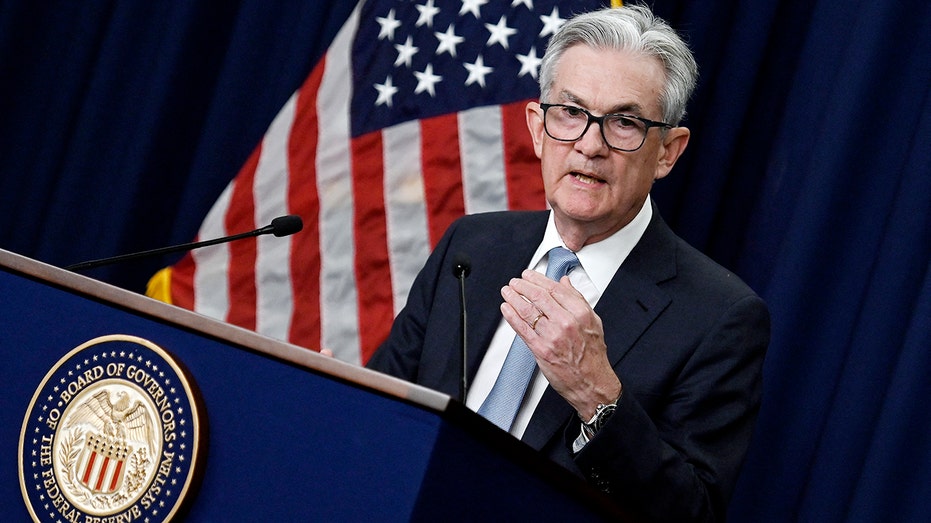 Projections from the Fed's December meeting show that most officials expect rates to peak around 5.1%, which would imply quarter-point increases at their March and May meetings. No officials forecast rate cuts this year. 
Powell – along with other Fed officials – have indicated they are willing to go higher if the data suggests the economy is still too high, a message he reiterated again on Tuesday.
"We're going to react to the data," he said on "So if we continue to get, for example, strong labor-market reports or higher inflation reports, it may well be the case that we have to do more and raise rates more than has been priced in."