Fed's Brainard expects interest rates to remain high despite recent inflation decline
Fed Vice Chair Lael Brainard says central bank remains 'determined' to fight high inflation
Federal Reserve Vice Chair Lael Brainard said Thursday that interest rates need to remain high for some time, despite a recent decline in inflation. 
Her message was largely in line with comments this month from other Fed officials, who see additional rate hikes ahead and expect to keep borrowing costs elevated until there is enough evidence that inflation has subsided.
"Even with the recent moderation, inflation remains high, and policy will need to be sufficiently restrictive for some time to make sure inflation returns to 2% on a sustained basis," Brainard said in prepared remarks for a speech in Chicago.
INFLATION EASES IN DECEMBER TO 6.5% BUT REMAINS STUBBORNLY HIGH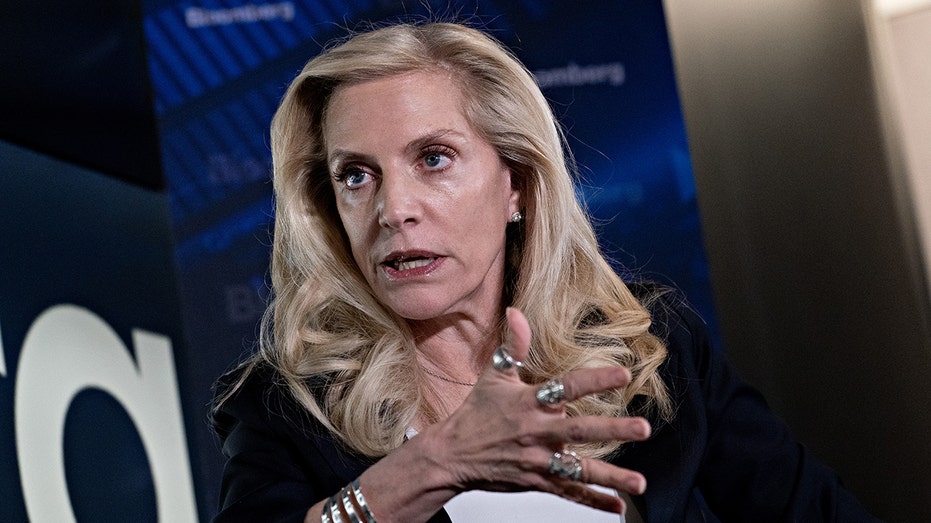 The Fed raised its benchmark interest rate to a range of 4.25% to 4.5% last year in the most aggressive tightening campaign since the 1980s. At their last meeting in December, officials slowed the pace of rate hikes to a 50-basis-point increase, following four straight 75-basis-point hikes. 
The central bank typically moves the benchmark interest rate in 25-basis-point intervals. 
That downshift "will enable us to assess more data as we move the policy rate closer to a sufficiently restrictive level, taking into account the risks around our dual-mandate goals," she said.
The policy-setting Federal Open Market Committee next meets on Jan. 31-Feb. 1; markets widely expect policymakers to downshift further and approve a quarter-point hike, according to CME Group data. 
DEMOCRATS SLAM 'DANGEROUS' FED RATE HIKES, WARNING OF WIDESPREAD JOB LOSSES
Brainard did not specify whether she prefers a half-point or quarter-point hike, although she did nothing to push back against market expectations for a smaller increase next month. 
The Fed's No. 2 official also laid out a more optimistic outlook for inflation and the economy in her speech: She pointed to several recent reports that suggest higher interest rates are working and inflation is beginning to moderate. The Labor Department reported last week that the consumer price index fell 0.1% over the course of December, the first monthly decline since 2020. 
There are also signs the labor market is beginning to slow, with the economy adding just 223,000 jobs in December, the smallest gain in two years. On top of that, once red-hot wages are slowing, decreasing the odds that "we are not currently experiencing a 1970s-style wage-price spiral," Brainard said. 
"For these reasons, it remains possible that a continued moderation in aggregate demand could facilitate continued easing in the labor market and reduction in inflation without a significant loss of employment," she added. 
CLICK HERE TO READ MORE ON FOX BUSINESS
Fed officials have made it clear that they expect unemployment to climb as a result of higher rates, which could force consumers and businesses to pull back on spending. Updated projections from the central bank's December meeting show that officials expect unemployment to rise to 4.5% by the end of next year, up from the current rate of 3.5%.
That could mean more than 1 million Americans lose their jobs between now and the end of 2023.