Existing home sales continue to slide amid supply shortage, steep mortgage rates
Existing home sales slump in July as supply shortage, high mortgage rates limit buyers' options
U.S. existing home sales continued to slide in July as a combination of steep mortgage rates and a worsening supply shortage squeezed would-be homebuyers. 
Sales of previously owned homes tumbled 2.2% in July from the previous month to an annual rate of 4.07 million units, according to new data released Tuesday by the National Association of Realtors (NAR). On an annual basis, existing home sales are down 16.6% when compared with July 2022. 
"Two factors are driving current sales activity – inventory availability and mortgage rates," said Lawrence Yun, chief economist at NAR. "Unfortunately, both have been unfavorable to buyers."
There were about 1.11 million homes for sale at the end of July, according to the report, up about 3.7% the previous month but down 14.6% from one year ago. 
COMMERCIAL REAL ESTATE CRASH STILL LOOMING OVER US ECONOMY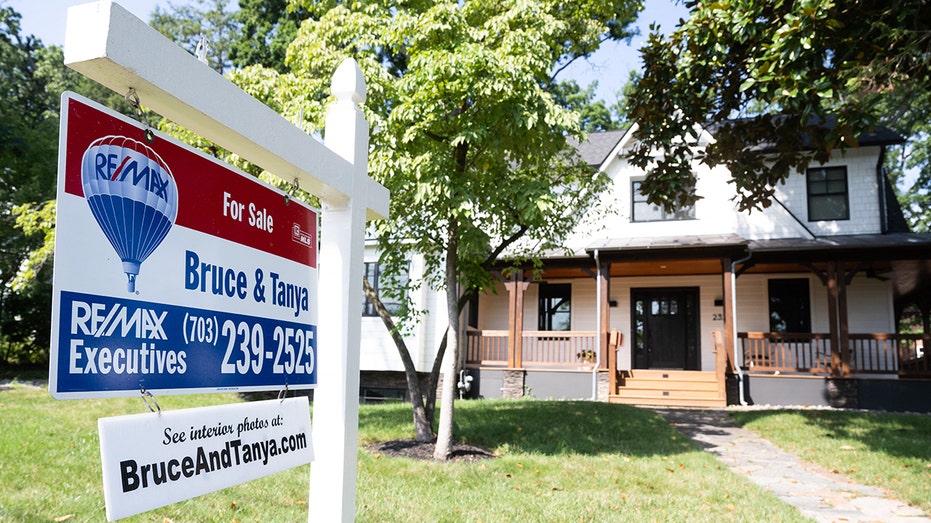 Over the past year, limited inventory has buoyed consumer demand. Homes sold on average in just 20 days last month. While that is down slightly from the 14 days recorded in July 2022, it marks a major increase from prior years. Before the COVID-19 pandemic, homes typically sat on the market for about a month before being sold.
At the current pace of sales, it would take roughly 3.3 months to exhaust the inventory of existing homes. Experts view a pace of six to seven months as a healthy level. 
MORTGAGE CALCULATOR: SEE HOW MUCH HIGHER RATES COULD COST YOU
The median price of an existing home sold in July was about $406,700. While that is down slightly from the previous month, it marked the fourth time on record that prices eclipsed $400,000.
"Most homeowners continue to enjoy large wealth gains from recent years with little concern about home price declines," Yun said. "However, many renters are concerned as they're facing growing affordability challenges because of high interest rates."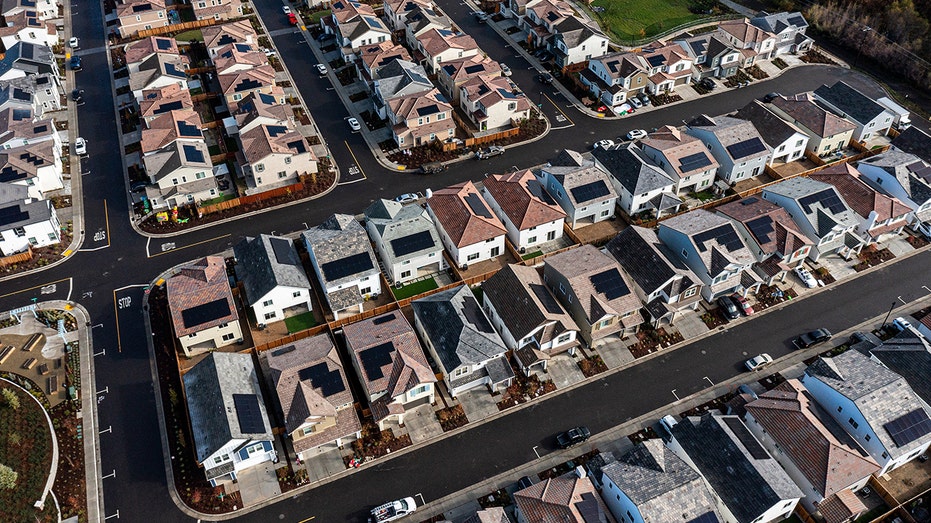 The Federal Reserve's aggressive interest-rate hike campaign sent mortgage rates soaring above 7% for the first time in nearly two decades, cooling the red-hot housing market. 
Rates have been slow to retreat, hitting a fresh two-decade high last week. Freddie Mac reported that rates on the popular 30-year fixed mortgage are hovering around 7.09%, well above the 5.13% rate recorded one year ago and the pre-pandemic average of 3.9%.
Despite that, home prices are once again on the upswing as buyers adjust to the new rates and compete for limited supply. 
GET FOX BUSINESS ON THE GO BY CLICKING HERE 
That is largely due to a lack of available homes for sale.
Sellers who locked in a low mortgage rate before the pandemic began have been reluctant to sell with rates continuing to hover near a two-decade-high, leaving few options for eager would-be buyers.
The number of available homes on the market at the end of July was down by more than 9% from the same time last year and down 46% from the typical amount before the COVID-19 pandemic began in early 2020, according to a recent report from Realtor.com.