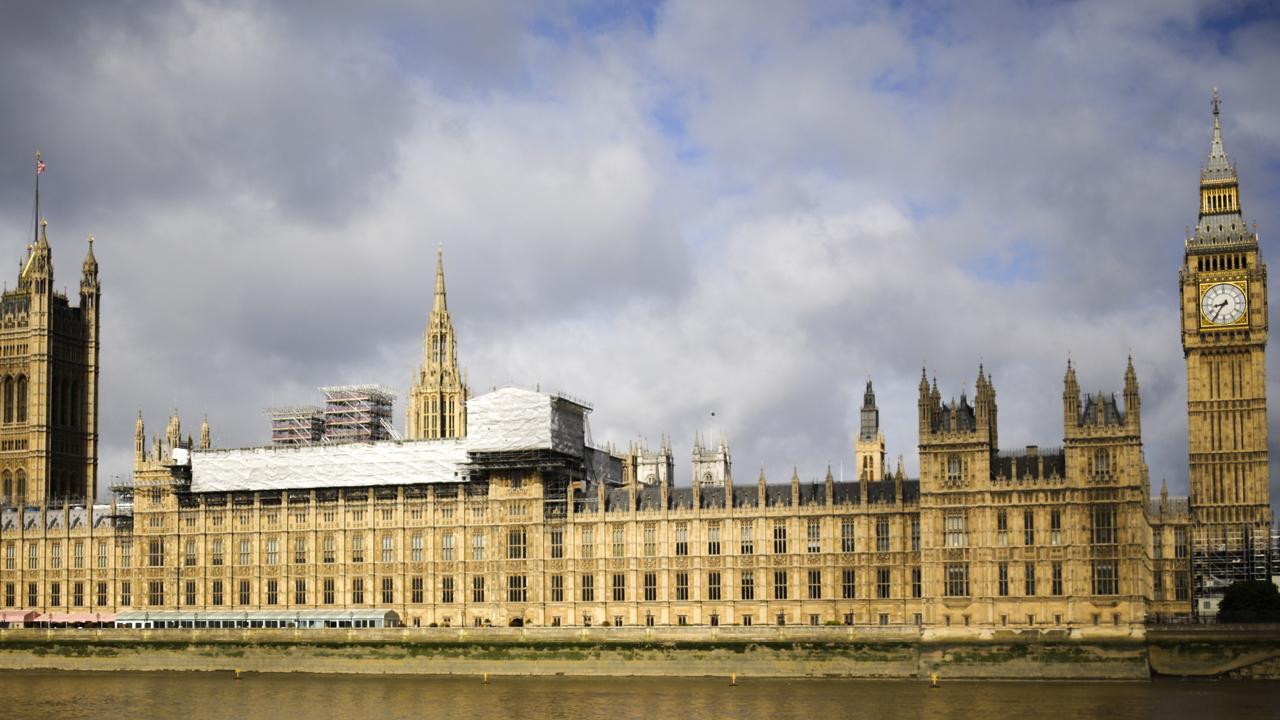 Former State Department senior adviser Christian Whiton slammed British Prime Minister Theresa May over her handling of Brexit, after European Union leaders approved an agreement on Sunday for the country's exit from the bloc.
"What really this is, is the beginning of the end of Theresa May's career," Whiton told "Sunday Morning Futures." "What she has sold to the Europeans is just a real stinker."
The European Union has formally approved a divorce agreement with Britain, the first country ever to leave the 28-nation bloc. The deal consists of a legally binding withdrawal agreement that runs more than 580 pages, and a 26-page political declaration on future relations.
"All it does is delay what Britain really needs, which is to negotiate a free trade agreement with us and look to a post-Brexit future," Whiton said. "This is very unlikely to pass Parliament. Over 100 members of Theresa May's party will probably vote 'no' – Labor, Lib Dems vote 'no.' So it's probably dead on arrival."
Whiton also said that May is part of the problem, as she supported remaining a part of the 28-country trade bloc during the campaign.
"She sort of demonstrated that she is politically talentless through that she never had her heart in the matter … It was sort of odd to make someone from that disposition prime minister after her predecessor quit," he said, adding, that after multiple cabinet members stepped down over Brexit-related issues, the "wheels seem to be coming off the car."
Here are some key points about the divorce agreement signed Sunday.
WITHDRAWAL AGREEMENT
Transition period: Britain will leave the EU on March 29 but remain inside the bloc's single market and be bound by its rules until the end of December 2020, while the two sides work out a new trade relationship. The transition period can be extended for up to two years before July 1, 2020, if both parties decide more time is needed.
Irish border: The deal commits the two sides to a "backstop" solution to guarantee the border between EU member Ireland and the U.K.'s Northern Ireland remains free of customs posts or other obstacles. It keeps the U.K. in a customs arrangement with the EU, and will last until superseded by permanent new trade arrangements. Both sides say they hope to have a new deal in place by the end of 2020, so the backstop is never needed.
Divorce bill: Britain agrees to pay about 39 billion pounds ($50 billion) to cover contributions to staff pensions and commitments to EU programs the U.K. made while a member for the funding period that runs to 2020.
Citizens' rights: EU citizens living in Britain, and Britons elsewhere in the bloc, will continue to have the rights to live and work.
More from FOX Business...
POLITICAL DECLARATION
The two sides commit to "an ambitious, broad, deep and flexible partnership across trade and economic cooperation, law enforcement and criminal justice, foreign policy, security and defense and wider areas of cooperation." But many of the details will only be worked out after Britain leaves the EU on March 29.
Trade: Britain and the EU seek a "comprehensive" economic relationship, including a free-trade area. There will be common customs arrangements to provide tariff-free trade, and the two sides commit to "build and improve on" the temporary single customs territory set out in the withdrawal agreement.
The U.K. "will consider aligning with Union rules in relevant areas" to ensure a friction-free economic relationship. But the document acknowledges that closeness will be limited by the EU's need to protect the integrity of its single market, and by Britain's desire for an independent trade policy.
Irish border: Britain and the EU commit to replacing the "backstop" with a permanent solution "that establishes alternative arrangements for ensuring the absence of a hard border on the island of Ireland." This could include as-yet undeveloped technological solutions.
Financial services: The two sides should explore whether they can declare the other's regulatory regimes "equivalent" in order to facilitate cross-border financial services. They should aim to conclude their assessments by the end of June 2020.
Fishing: One of the most contentious issues — who has access to U.K. and EU territorial waters — is deferred. The declaration says only that the two sides should "establish a new fisheries agreement," ideally by July 1, 2020.
Security: The two sides will try to maintain law-enforcement cooperation at the same level as now, "as far as is technically and legally possible." There should be "timely exchanges of intelligence and sensitive information between the relevant Union bodies and the United Kingdom authorities."
Travel: Citizens of the U.K. and the EU will not need visas for short visits.
The Associated Press contributed to this report