CDC recommends Pfizer and Moderna vaccines over Johnson & Johnson due to rare blood clotting issue
Nine deaths have been linked to Johnson & Johnson's vaccine, according to the CDC
The CDC now recommends that Americans take the mRNA vaccines made by Pfizer and Moderna instead of the one-shot Johnson & Johnson vaccine due to rare but serious blood clots.
The agency's Advisory Committee on Immunization Practices unanimously voted on Thursday to give a preferential recommendation to Moderna and Pfizer's shots. 
"More than 200 million Americans have completed their primary vaccine series, providing protection against COVID-19, preventing millions of cases and hospitalizations, and saving over a million lives," CDC Director Rochelle Walensky said in a statement. "Today's updated recommendation emphasizes CDC's commitment to provide real-time scientific information to the American public."
The CDC temporarily halted Johnson & Johnson's vaccine in April while scientists investigated the blood clots, which are known as "thrombosis with thrombocytopenia syndrome."
Regulators eventually decided that the benefits of the Johnson & Johnson vaccine outweighed the risks, but the FDA released new data this week showing that more cases have occurred in the summer and fall. 
Women between the ages of 30 and 49 are most affected by the blood clotting issue at a rate of about 1 in 100,000 shots. 
Health officials have confirmed 54 cases of the blood clots, nine of which have been fatal, CDC official Dr. Isaac See said Thursday. Two more deaths are suspected to be related to the blood clotting issue. 
SUPPLY CHAIN ISSUES IMPACTING PHARMACIES: WHAT TO KNOW
A CDC official told FOX Business that individuals who received the Johnson & Johnson vaccine should still receive a booster dose two months after their initial vaccine. 
If an individual received a Johnson & Johnson shot for their primary dose and then a booster of any vaccine, then they do not need to be re-vaccinated with an mRNA COVID-19 vaccine, according to the official.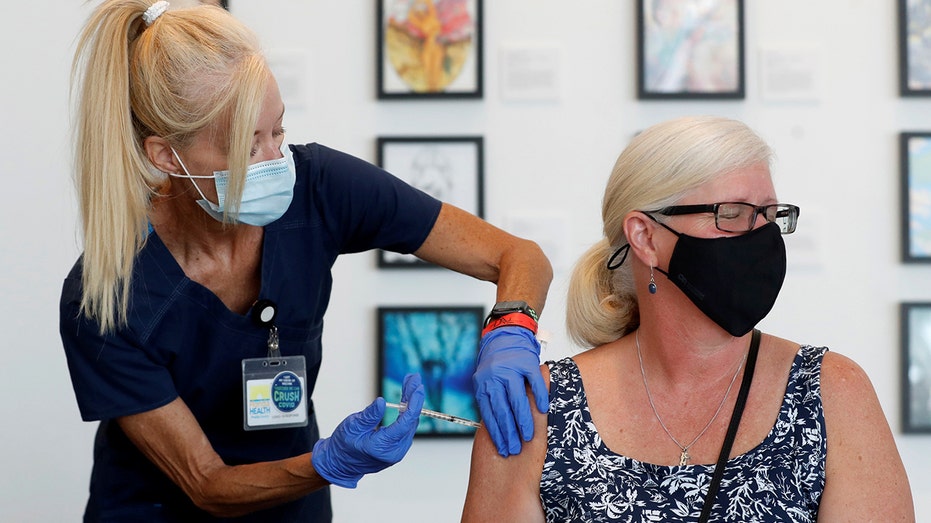 Symptoms of blood clots – including severe headaches, abdominal pain, back pain, and nausea – usually occur 6 to 14 days after receiving the Johnson & Johnson vaccine, according to the American Society of Hematology. 
Only about 16 million doses of the Johnson & Johnson vaccine have been administered in the United States, compared to about 470 million doses of the vaccines made by Pfizer and Moderna. 
COVID-19 VACCINE EFFECTIVENESS WILL LIKELY DROP AGAINST OMICRON VARIANT, MODERNA CEO SAYS
The Johnson & Johnson vaccine is a viral vector vaccine, meaning that it replaces a small piece of the genetic instructions in a harmless adenovirus with genetic instructions for the SARS-CoV-2 spike protein. When the vaccine is injected, our cells recognize that the spike protein isn't supposed to be there and produce antibodies to fight it.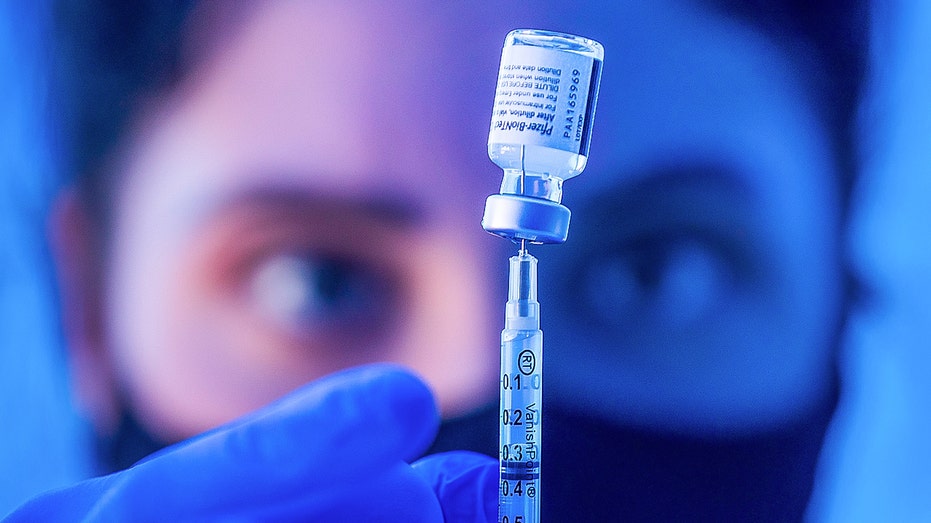 AstraZeneca's COVID-19 vaccine, which was produced in the United Kingdom, is also a viral vector vaccine and has led to similar blood clotting issues. 
CLICK HERE TO READ MORE ON FOX BUSINESS
Several other countries have already recommended mRNA vaccines over the viral vector vaccines, or set age limits for the Johnson & Johnson and AstraZeneca vaccines. 
COVID-19 itself can also cause blood clots. The risk of developing cerebral venous thrombosis or portal vein thrombosis is "significantly increased after COVID-19," according to a University of Oxford study in April. 
The Associated Press contributed to this report.