California lawmakers pass country's first penalty for gas price gouging
Gov. Gavin Newsom is expected to sign the bill into law on Tuesday
California lawmakers approved the nation's first penalty for price gouging at the gas pump. 
The legislation, passed just a week after it was introduced, would give regulators the ability to punish oil companies for profiting from gas price spikes, and create an independent watchdog within the California Energy Commission.
Under the bill, refiners would be required to disclose new information about their pricing to regulators, with most of it to be kept confidential. 
Gov. Gavin Newsom is expected to sign the measure into law on Tuesday. 
GAS PRICES DROP DESPITE RISING DEMAND, TIGHTER SUPPLY: AAA
"When you take on big oil, they usually roll you – that's exactly what they've been doing to consumers for years and years and years," he told reporters after the vote. "The Legislature had the courage, conviction and the backbone to stand up to big oil."
Taking on the oil industry has been a major policy priority for the governor, and his office tweeted that the proposal would "root out abuses of market power and shine a light on the inner workings of the oil industry." 
"Our proposal is about protecting [California] families and making oil companies play by the same rules that other industries already do," it said. 
GET FOX BUSINESS ON THE GO BY CLICKING HERE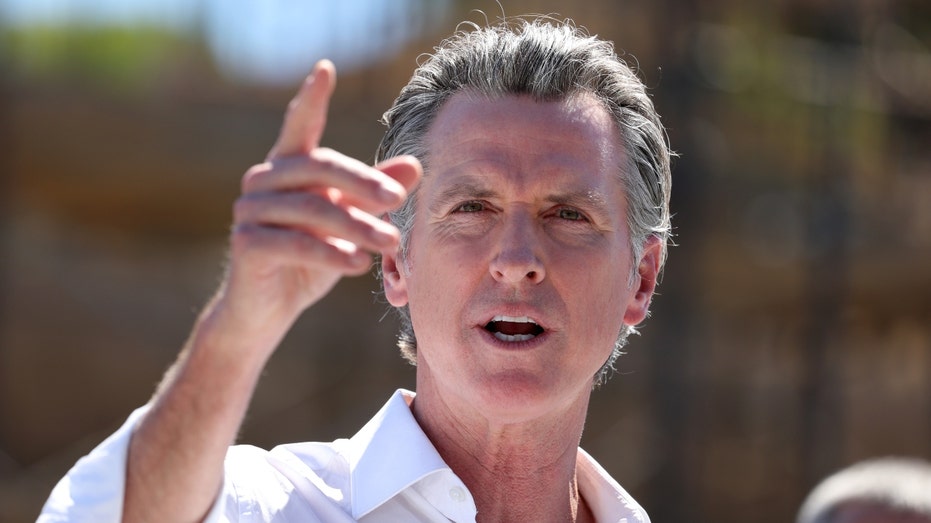 While legislative leaders rejected his initial call for a new tax, fearing it could discourage supply and lead to higher prices, Newsom and lawmakers agreed to let the California Energy Commission decide whether to penalize oil companies for price gouging. 
California's gas prices are higher than the rest of the country due to the state's taxes and regulations, and the state requires a blend of gasoline that is better for the environment but more expensive to produce. But, state regulators say the taxes and fees are not fully responsible for a surge in prices last summer. 
The average cost of a gallon of gasoline in California was $2.61 higher than the national average. The oil industry recorded massive profits last year.
CLICK HERE TO READ MORE ON FOX BUSINESS
Eloy Garcia, a lobbyist for the Western States Petroleum Association (WSPA), said California's high gas prices are the result of decades of public policy decisions that have driven many oil refiners out of the state. He noted California does not have a pipeline to send oil into the state, meaning it has to ship what it can't produce itself from the ocean.
"The focus of this special session should have been consumers and a thorough examination of 30 years of public policies that caused California's unique energy isolation and higher prices. Price caps, taxes, and tax-like penalties do not increase supply or reduce prices, but instead can have the opposite effect – less investment, less gasoline supply and ultimately higher costs for Californians," WSPA President and CEO Catherine Reheis-Boyd said in a statement. "With this politicized process behind us, we hope the governor and policy makers will join us in a serious discussion about what it will take to ensure an affordable, reliable fuel supply for the years ahead."
The Associated Press contributed to this report.