Beer drinkers cut back as Bud Brewer AB InBev raises prices
Brewing giant reports unexpected fall in quarterly sales volumes
The world's largest brewer reported a fall in sales volume at the end of the year as steep price increases prompted a drop in demand for beer in the U.S., but American beer drinkers are now getting over their sticker shock, Anheuser-Busch InBev SA Chief Executive Michel Doukeris said.
AB InBev's drop in volume during the fourth quarter came as companies across the consumer-products industry have grappled with how much they can raise prices to offset rising costs without deterring shoppers. For much of last year, AB InBev said drinkers were not giving up their brews despite inflation's bite, though that trend appeared to end in the last few months of the year.
In the 12 weeks before Christmas, prices for American lagers such as Bud Light and Coors Light climbed an average of 10% higher than the year-earlier period, according to an analysis of Nielsen data by the Bump Williams Consulting Co., an industry consulting firm. AB InBev said its revenue per hectoliter in the U.S. rose 12.2% in the quarter, primarily driven by price increases.
BEER BUSINESS 'WELL POSITIONED' AGAINST INFLATION: ANHEUSER-BUSCH CEO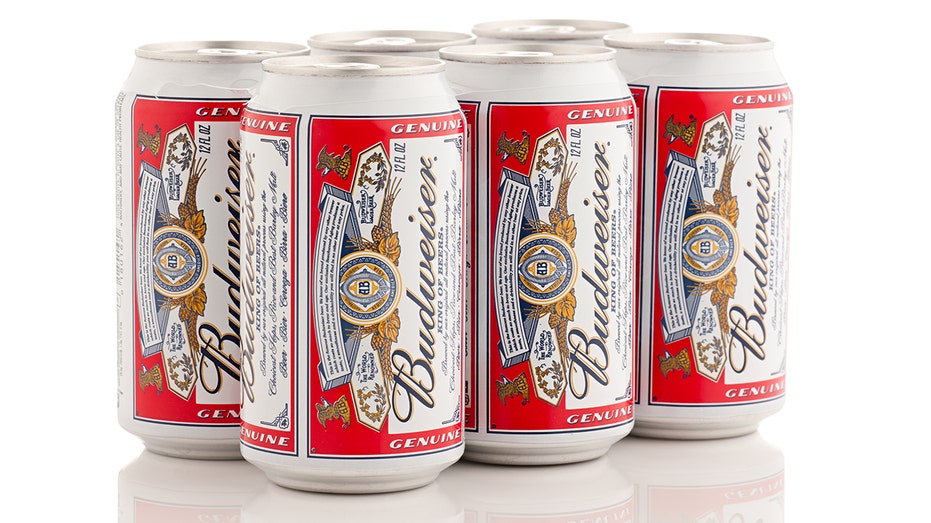 AB InBev on Thursday said its global sales volume declined 0.6% in the final three months of 2022, missing analysts' expectations of a 2.1% increase. Shares of the company fell more than 3% in early trading in Brussels.
The steepest fall in quarterly volumes came in North America, down 8.3%. In the U.S., AB InBev reported weaker sales to wholesalers and retailers, which it attributed to a drop in orders after retailers stocked up ahead of an October price increase and poor weather in December. Still, it said revenue rose in the U.S. thanks to higher selling prices and its strategy to push into more premium brews.
The company's price increases have lagged inflation, Doukeris said Thursday. He said U.S. beer prices last year rose far less than prices for soft drinks or food. In the first six weeks of this year, U.S. beer sales volumes stabilized, falling 1%, he said, citing IRI data. Additionally, people are eating and drinking more at home, a setting that tends to favor beer over cocktails or other drinks, he said.
RICHARD'S RAINWATER PARTNERS WITH NEW ORLEANS BREWERY TO HARVEST, BOTTLE RAINWATER
"Beer remains resilient," Doukeris said. "I'll never say that beer is immune to the inflation and everything that is happening out there, but [it] remains a very resilient category."
For years, the brewer has seen its mainstream brands Budweiser and Bud Light decline, partly amid a broader shift by American drinkers from beer toward wine and spirits. In response, it has worked to increase its exposure to premium offerings such as Michelob Ultra and Stella Artois. The company said those brands outperformed the industry last year.
As inflation-pinched consumers drink more at home, AB InBev has been shifting the imagery in some of its advertising from traditional settings—such as a bar or sports game—to the home. For example, in a Bud Light ad that ran during last month's Super Bowl, actor Miles Teller and his wife, Keleigh Sperry Teller, grabbed a couple of beers for an impromptu dance party in their living room to pass the time while one of them waited on hold on the phone.
FROM CIA TO BEER: BRENDAN WHITWORTH'S PATH TO CEO OF ANHEUSER-BUSCH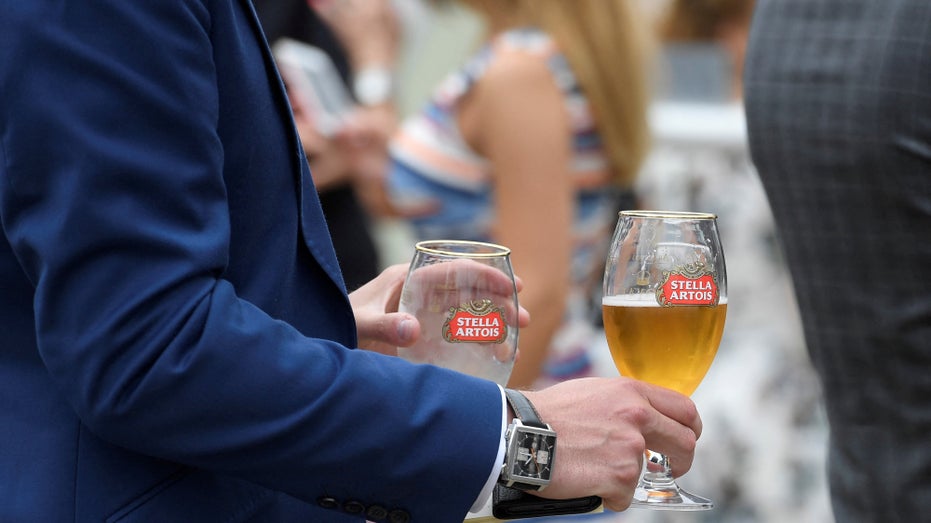 AB InBev also said quarterly volumes fell in China, down 6.9%, where beer sales were hit as COVID-19 infections surged after the country scrapped most of its "zero-COVID" restrictions.
Consumption is now rebounding quickly, said Doukeris, who recently returned from a trip to the country.
Despite big challenges in two of the company's largest markets, AB InBev reported a 10.2% rise in quarterly revenue to $14.67 billion boosted by higher selling prices. Net profit for the quarter also rose, coming in at $2.84 billion, up from $1.96 billion in the same period a year earlier. Doukeris also noted that the company's sales volumes for the full year reached a record high.
AB InBev is still negotiating an exit from its joint venture in Russia with Turkish brewer Anadolu Efes, nearly a year after beginning discussions, Doukeris said. Budweiser remains on sale in Russia, despite AB InBev's request to Efes, the controlling partner, to halt the brand's sales there.
BEER CUSTOMERS REMAIN LOYAL DESPITE RISING PRICES, EXPERT SAYS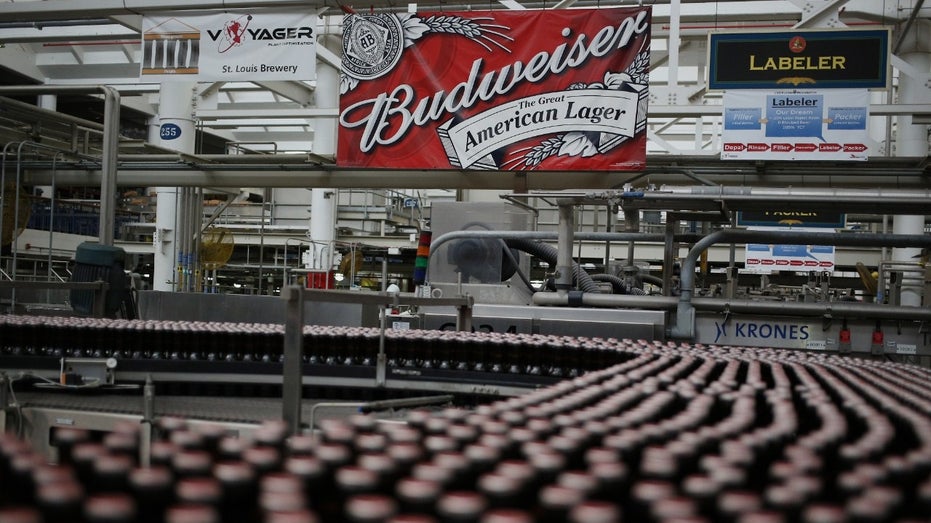 "We've been making good progress," Doukeris said. "We have to get this done with the partner. We can't do this unilaterally."
He declined to say when he expected the divestment to be complete. Efes has said that it remains in talks with AB InBev.
CLICK HERE TO GET THE FOX BUSINESS APP
Ticker
Security
Last
Change
Change %
BUD
ANHEUSER-BUSCH INBEV
55.11
-0.06
-0.11%
Looking ahead, AB InBev said it expected earnings before interest, taxes, depreciation and amortization to grow in line with its medium-term outlook of between 4% and 8%, and for revenue to grow ahead of Ebitda, supported by a combination of volume and price.
Michael Susin contributed to this article.