Inflation soars 8.3% in April, hovering near 40-year high
Economists expected inflation to show that prices surged 8.1% in April
Inflation cooled on an annual basis for the first time in months in April, but rose more than expected as supply chain constraints, the Russian war in Ukraine and strong consumer demand continued to keep consumer prices running near a 40-year-high. 
The Labor Department said Wednesday that the consumer price index, a broad measure of the price for everyday goods including gasoline, groceries and rents, rose 8.3% in April from a year ago, below the 8.5% year-over-year surge recorded in March. Prices jumped 0.3% in the one-month period from March.
BANK OF AMERICA ANALYSTS SLASH S&P 500 PROJECTIONS AS 'SPECTER OF RECESSION' LOOMS
Those figures were both higher than the 8.1% headline figure and 0.2% monthly gain forecast by Refinitiv economists.
So-called core prices, which exclude more volatile measurements of food and energy, climbed 6.2% in April from the previous year, also more than Refinitiv expected. Core prices also rose 0.6% on a monthly basis – double the 0.3% increase notched in March, suggesting that underlying inflationary pressures remain strong. 
"This is another upward inflation surprise and suggests that the deceleration is going to be painstakingly slow," said Seema Shah, chief strategist at Principal Global Investors. "The focus will soon start shifting from where inflation peaked to where it plateaus, and we fear that it will plateau at an uncomfortably high level for the Fed."
The slight slowdown in inflation last month came as energy prices declined 2.7%, driven by a 6.1% drop in gasoline (which had climbed a stunning 18.3% the prior month as a result of the Russia-Ukraine war). 
Still, price increases were widespread: Food prices have jumped 1% over the month, marking the 17th consecutive monthly increase for that index. The largest monthly increases were in dairy (2.5%, the sharply monthly increase since 2007), meats, poultry, fish and eggs (1.4%) and cereal and bakery products (1.1%). 
Shelter, which accounts for about one-third of the CPI, also rose by 0.5% in April. The gauge has climbed 5.1% on a yearly basis, the fastest gain since 1991. 
Airline fares also surged as more people began to travel: Prices soared 18.6% in the one-month period and are up 33.3% over the past year. That is the steepest one-month increase since the inception of the report in 1963.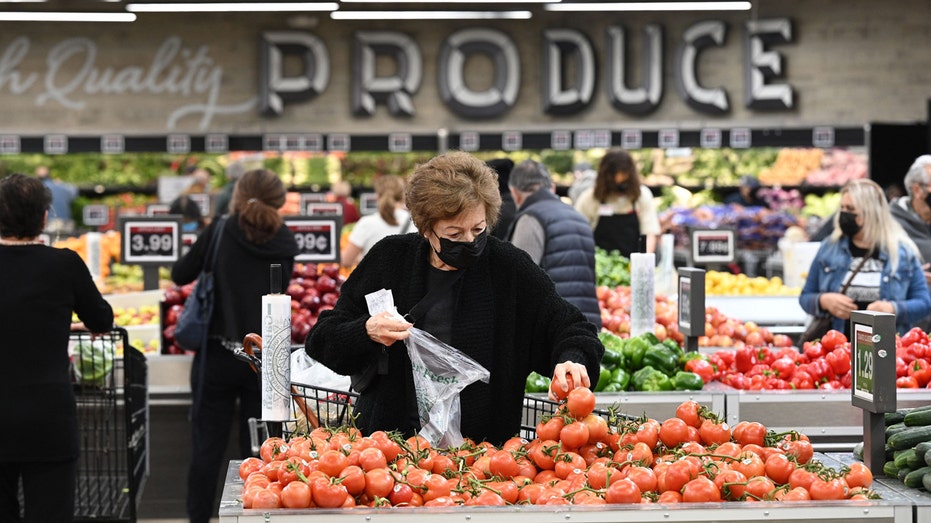 Rising inflation is eating away at strong wage gains that American workers have seen in recent months: Real average hourly earnings decreased 0.1% in March from the previous month, as the inflation increase eroded the 0.3% total wage gain, according to the Labor Department. On an annual basis, real earnings actually dropped 2.6% in April.
The inflation spike has been bad news for President Biden, who has seen his approval rating plunge as consumer prices rose. Biden on Tuesday again blamed the price spike on supply chain bottlenecks and other pandemic-induced disruptions in the economy, as well as the Russian war in Ukraine. Most economists now agree that unprecedented levels of government stimulus, and a stronger-than-expected recovery from the pandemic, have also played at least some role in exacerbating the price spike.
The report is likely to provide little comfort to the Federal Reserve, which faces the tricky task of cooling demand and prices without inadvertently dragging the economy into a recession. Policymakers raised the benchmark interest rate by 50 basis points last week for the first time in two decades and have signaled that more, similarly sized rate hikes are on the table at coming meetings as they rush to catch up with inflation. 
GET FOX BUSINESS ON THE GO BY CLICKING HERE
"Inflation is much too high, and we understand the hardship it is causing, and we are moving expeditiously to bring it back down," Fed Chairman Jerome Powell told reporters last week. "Assuming that economic and financial conditions evolve in line with expectations, there is a broad sense on the committee that additional 50 basis point increases should be on the table at the next couple of meetings."