Tesla delays plans for second assembly line at Shanghai Gigafactory amid weaker demand: reports
Tesla on Wednesday posted record net income in the fourth quarter of last year
Tesla says it is shelving plans for a second assembly line at its Shanghai Gigafactory as the electric vehicle manufacturer struggles with increased demand and growing domestic competition, according to reports. 
The company told the South China Morning Post it does not expect to increase volume in the near term since its Shanghai factory has been successfully running near full capacity for several months.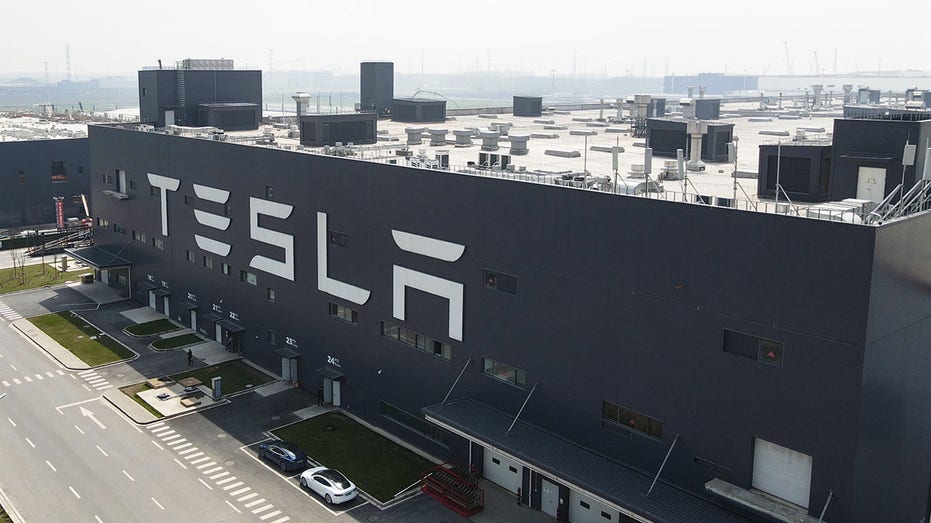 The comments came after reports earlier this month that Tesla put plans for another assembly line on hold after it failed to receive approval from Chinese authorities. 
Despite these challenges, Tesla on Wednesday posted record net income in the fourth quarter of last year, earning around $3.69 billion from October through December, or an adjusted $1.19 per share – beating estimates of $1.13 that had been reduced by analysts. 
TESLA INVESTING $3.6B IN NEVADA SEMI AND BATTERY PLANT
CEO Elon Musk said that despite price cuts of up to 20% on some of its vehicles announced earlier this month, demand for Tesla products is strong and sales are constrained by production. 
Some analysts have said the price cuts were a sign Tesla's sales are softening. But so far in January, Tesla has seen the strongest orders year-to-date in its history, Musk said on a webcast with analysts Wednesday. 
CLICK HERE TO GET THE FOX BUSINESS APP
"We think demand will be good despite probably a contraction in the automotive market as a whole," Musk said. "Demand far exceeds production." 
FOX Business has reached out to Tesla for additional comment. 
The Associated Press contributed to this report.