SpaceX goes through final checks for Monday morning launch of Starship for 90-minute test flight
SpaceX founder Elon Musk says Starship launch attempt is tomorrow, Monday
SpaceX plans to send the world's largest and most powerful rocket, dubbed the Starship, into space on Monday morning, as final checks are nearing completion for a 7 a.m. launch window.
The 394-foot Starship is expected to take off from the southern coast of Texas sometime after 7 a.m. CST in the 150-minute test window.
SpaceX founder Elon Musk tweeted an image of the rocket sitting vertically on the launch pad near Boca Chica Beach, Texas. Along with the image, Musk announced that the launch attempt is scheduled for tomorrow.
Musk also pinned a tweet to the top of his Twitter feed, that he originally posted on Sept. 28, 2019.
In the tweet, Musk included a picture of the Starship being built, and a line from Dylan Thomas's "Do not go gentle into that good night."
"Rage, rage against the dying of the light," Musk said.
SPACEX CLEARED BY FAA TO TEST LAUNCH MASSIVE 394-FOOT STARSHIP
In order to launch the nearly 400-foot rocket, powered by more than 30 methane-fueled engines and 16.7 million pounds of thrust, SpaceX needed to jump through several hoops, including getting approval from the Federal Aviation Administration, or FAA.
On Friday, the FAA gave SpaceX a launch license, helping to clear the way for the Starship's inaugural test flight.
The agency said SpaceX had met all requirements for the license, including safety and environmental, after a years-long approval process.
The license is good for the next five years.
SPACEX TEST FIRES SUPER HEAVY BOOSTER IN TEXAS, NEXT STEP ON THE JOURNEY TO MARS
But then there are several other factors that come into play, such as weather and rocket engineering types of things.
On Sunday, SpaceX tweeted that it was going through its final checklists before Monday's attempt.
"Teams are completing final checkouts and reviews ahead of Starship's first flight attempt; weather is looking pretty good for tomorrow morning but we're keeping an eye on wind shear," SpaceX officials tweeted.
Once the rocket blasts off for the hour and a half mission, SpaceX will attempt to send the spacecraft on top of the massive booster around the world. The "Super Heavy" first stage booster will drop into the Gulf of Mexico, while the spacecraft will fall into the Pacific Ocean.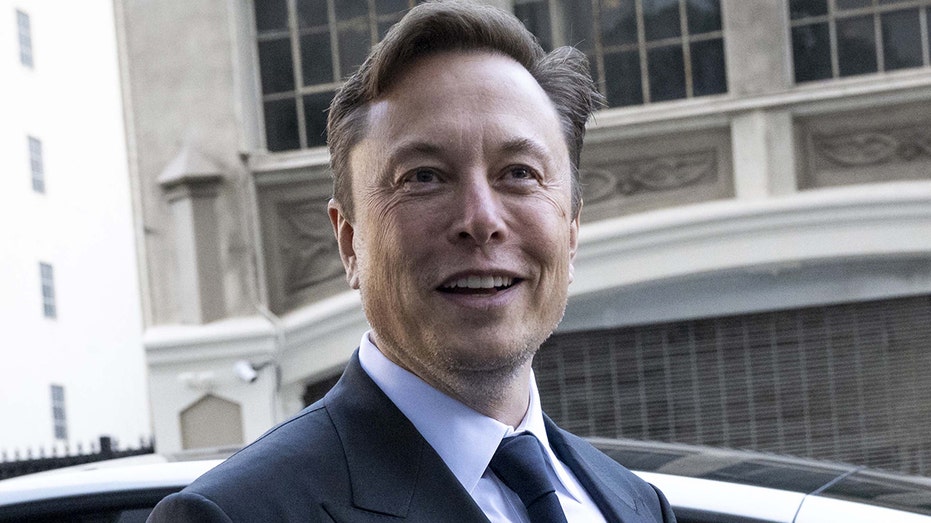 While SpaceX has worked on creating rocket elements that can be reused repeatedly though landings, this Starship mission will not attempt to land, and nothing will be saved from the test flight.
SPACEX LIMITS UKRAINE'S MILITARY USE OF STARLINK SATELLITE BUSINESS
The Starship is designed to be fully reusable, and future missions will ultimately incorporate landings.
"I'm not saying it will get to orbit, but I am guaranteeing excitement. It won't be boring," Musk said at a Morgan Stanley conference last month. "I think it's got, I don't know, hopefully about a 50% chance of reaching orbit."
He estimated that there is an 80% chance of one of a fleet of Starships attaining orbit by the end of the year.
Musk plans to use Starships to send people to the moon and Mars, and NASA has already signed up for a Starship to put astronauts on the moon as early as 2025.
CLICK HERE TO READ MORE ON FOX BUSINESS
The mission will mark the first moon landing by astronauts in more than 50 years.
Julia Musto of Fox News contributed to this report.