Salesforce, Deloitte Digital team up for generative AI
Deloitte Digital will now add Salesforce AI services to its existing work in more than 40 countries
Salesforce and Deloitte Digital are working together on advancing the integration of generative AI into organizations' customer relationship management (CRM), the companies announced Thursday. 
The collaboration aims to provide businesses with the accelerators and strategies needed to deploy trusted AI for CRM, according to the joint statement.
As part of the collaboration, Deloitte will offer its AI services and understanding of data protection regulations while assisting companies with implementing Salesforce AI Cloud and Salesforce's suite of business-ready generative AI-powered applications.
US WEIGHS NEW RESTRICTIONS ON AI CHIP EXPORTS TO CHINA: REPORT
The partnership will "deliver tailored customer experiences, supercharge company productivity and safeguard their data," the companies said. 
Maximilian Schroeck, the global chief commercial officer for Salesforce, Deloitte Global, said the collaboration with Salesforce signifies a dedication to building the foundation for AI-driven transformation in sector-specific CRM use cases.
"Deloitte Digital is committed to helping organizations leverage generative AI technologies responsibly and ethically," he said. 
VENTURE CAPITALIST MARC ANDREESSEN: AI SENT WORLD INTO A 'FREEZE-FRAME MOMENT'
Deloitte Digital will now add Salesforce AI services to its existing work in more than 40 countries.
"Today every organization must become an AI-first company to compete, and that can only be done by adopting technologies rooted in trust and transparency," Salesforce AI CEO Clara Shih said in a statement.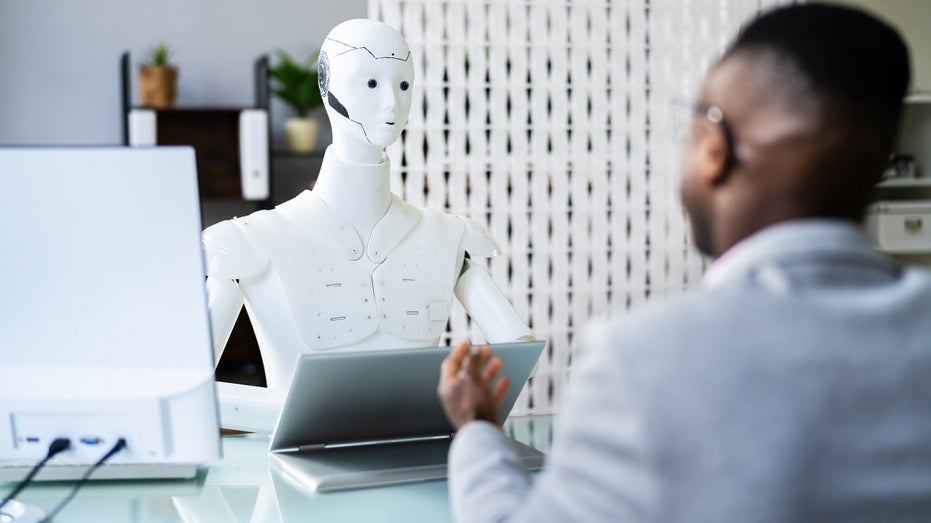 "Salesforce's work with Deloitte Digital will help ensure organizations have the strategies and technologies they need to confidently adopt and deploy AI for CRM, driving personalized customer experiences and immediate business outcomes," she added. 
BUSINESS LEADERS PLANNING TO HIRE MORE WORKERS DESPITE RISE OF AI: SURVEY
Data compiled by Salesforce shows 73% of employees perceive generative AI as introducing new security risks, while almost 60% of those intending to use the technology lack knowledge regarding data security measures. 
GET FOX BUSINESS ON THE GO BY CLICKING HERE
According to the joint announcement, businesses will now have strategies to deploy AI for CRM including industry-specific uses and upskilling.