No more tickets? MLB fans will soon use fingerprints, facial recognition instead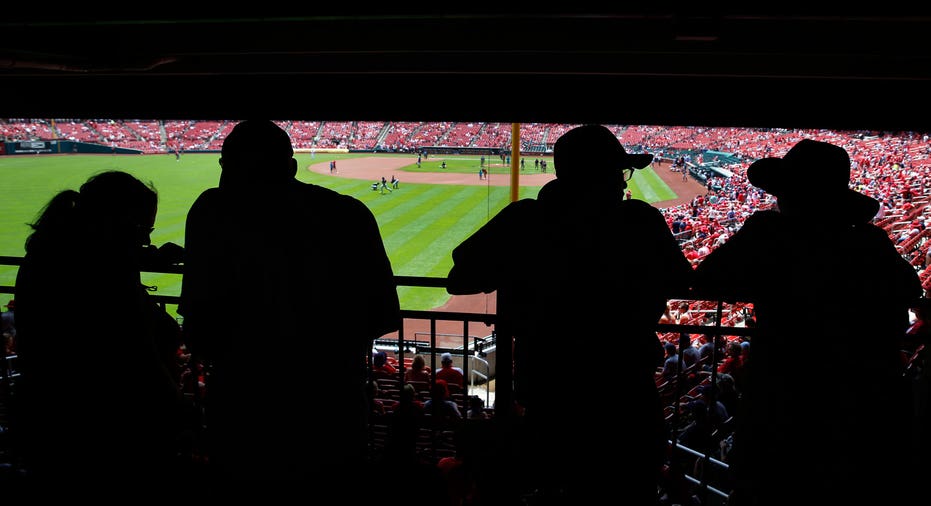 A tap of the finger will soon replace traditional tickets at baseball stadiums across the country.
Major League Baseball and CLEAR are teaming up to launch biometric ticketing, allowing fans to use their fingerprints — and eventually facial recognition — to enter the ballpark. A pilot program will arrive at select venues later this season. In 2019, MLB and CLEAR plan to roll out biometric ticketing to ballparks that utilize CLEAR and Tickets.com technology.
"We'll be able to immediately link [fans'] CLEAR accounts to their MLB.com account. Your biometrics – your face and fingerprint – become your ticket," CLEAR co-founder and CEO Caryn Seidman-Becker told FOX Business.
The platform will expand to point-of-sale systems and possibly more teams, according to executives. CLEAR said it plans to offer biometric concessions in the state of Washington. Fans will be able to pay for food and validate their age for alcohol purchases using their fingerprint.
"When experiencing a game, the biggest friction point is getting into the stadium," said Lauren Stangel, head of sports and events for CLEAR. "We truly believe we have an opportunity to use our technology to drive a safer and better experience for fans."
CLEAR will also announce on Thursday a plan to bring its fast-access security lanes to MLB events such as the All-Star Game next week at Nationals Park and postseason games at participating stadiums.
The company has grown quickly since its launch in 2010. CLEAR, whose technology allows travelers to skip identity checkpoints on airport security lines, has more than 2 million members in the U.S. Members pay a $15 monthly subscription to join, but sports fans can use CLEAR for free at the stadium. CLEAR has partnerships with a total of 13 professional sports franchises. The company says enrollment takes less than five minutes.
Nine MLB teams, including the New York Yankees, New York Mets, Seattle Mariners and San Francisco Giants, already have CLEAR lanes for fans looking to quickly get through security, though a printed or mobile ticket is still required at the gate. The new program will combine the security check and ticket into a fingerprint.
"The adoption of mobile ticketing has brought us to this point," Noah Garden, MLB's executive vice president of business, told FOX Business. "Getting into the stadium as seamlessly and expeditiously as possible is important to the fan experience. The last thing you want is a pile-up getting into the game. We want to achieve security measures at the same time as taking the fan experience to the next level."
Garden said the league built the MLB-owned Tickets.com platform – which serves 23 of the league's 30 teams – to enable the integration of new technology like CLEAR's biometrics.
With mobile tickets widely used by fans, he expects that fans will embrace biometrics at the ballpark.
"The hardest step is really making that transition to mobile. Once fans make that transition, everything is there for them," from tickets to parking information, Garden said.