What went wrong with the Iowa caucuses app used to tally votes?
The Iowa Democratic Party paid for an app that aims to make vote-counting easier but instead caused unprecedented chaos at Monday's Iowa caucuses as the result of apparent "coding issues."
The "Shadow" app, which is affiliated with ACRONYM, a company started by veterans of Hillary Clinton's 2016 presidential campaign, caused delays and "inconsistencies" in voter reporting that forced the night to conclude with no real 2020 Democratic caucus winner.
"We have every indication that our systems were secure and there was not a cybersecurity intrusion," Iowa Democratic Party Chair Troy Price said in a statement. "In preparation for the caucuses, our systems were tested by independent cybersecurity consultants."
Caucus-goers still made their voting preferences known on paper, but those tallies were then transmitted from the apps on precinct volunteers' smartphones to the computers and websites that report the results. While the app accurately recorded all voting data, it only partially reported out that data due to a "coding issue" that has since been fixed, but results remain unknown, Price added.
WITH IOWA CAUCUS RESULTS IN LIMBO, NEW HAMPSHIRE PRIMARY BECOMES NEW FOCUS FOR 2020 DEMOCRATS
Because the shadow app was "quickly put together" in about two months, according to The New York Times, it has not had sufficient time to identify and fix bugs in the app, especially before being used during one of the country's most major voting events.
The Iowa Democratic Party and Shadow CEO Gerard Niemira did not immediately respond to FOX Business' request for further information as to what kind of "coding issues" caused Shadow to only partially report results.
SANDERS, BUTTIGIEG ARE WINNING THE 2020 CAMPAIGN FUNDRAISING RACE
"The technical issues in the election-related technology erode the confidence of the public in the process, and echoing misinformation amplifies the negative effect it has," Lotem Finkelstein, head of threat intelligence at cybersecurity research company Check Point Research, which is currently investigating the Shadow app, told FOX Business.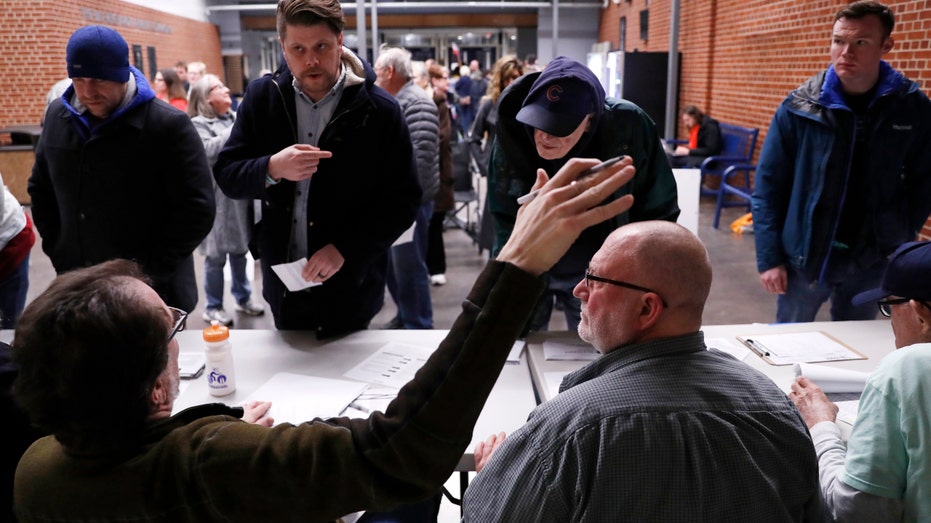 Primary elections are the weakest link in the cyberattack chain, Finkelsteen said. There are two reasons for this: Primaries are less funded compared to general elections so they have less security infrastructure and become more prone to attack, and information gained in a primary is more valuable in the long run because it can be used as leverage in the general election, he said.
The Iowa Democratic Party also declined to allow officials at the Department of Homeland Security (DHS) to vet the app intended to tally votes. Party officials said they expect results to be released Tuesday afternoon, though precinct results are still being reported.
GET FOX BUSINESS ON THE GO BY CLICKING HERE
Chad Wolf, the acting secretary of Homeland Security, told FOX News on Tuesday that the Cybersecurity and Infrastructure Security Agency, which was established in 2018, offered to test the app from a "hacking perspective," but Shadow declined the opportunity.
"They declined, and so we're seeing a couple of issues with it. Right now, I'd say we don't see any malicious cyber activity going on," Wolf said. "Nobody hacked into it. What I would say is given the amount of scrutiny that we have on election security these days: This is a security event and goes to the public confidence of our elections."
CLICK HERE TO READ MORE ON FOX BUSINESS
FOX Business' Megan Henney contributed to this report.