Health and Human Services under cyber siege amid coronavirus response
Coronavirus response could have been slowed down by cyber attackers
The Department of Health and Human Services's cyberinfrastructure came under siege on Sunday as the department contends with the deadly coronavirus outbreak.
The federal health department became aware of "a significant increase in activity on HHS cyberinfrastructure," a department spokesperson told FOX Business in a statement on Monday.
"HHS has an IT infrastructure with risk-based security controls continuously monitored in order to detect and address cybersecurity threats and vulnerabilities," the spokesperson said. "Early on while preparing and responding to COVID-19, HHS put extra protections in place. We are coordinating with federal law enforcement and remain vigilant and focused on ensuring the integrity of our IT infrastructure."
Bloomberg reported that the National Security Council's warning on Sunday about fake national quarantine texts was connected to the alleged hack.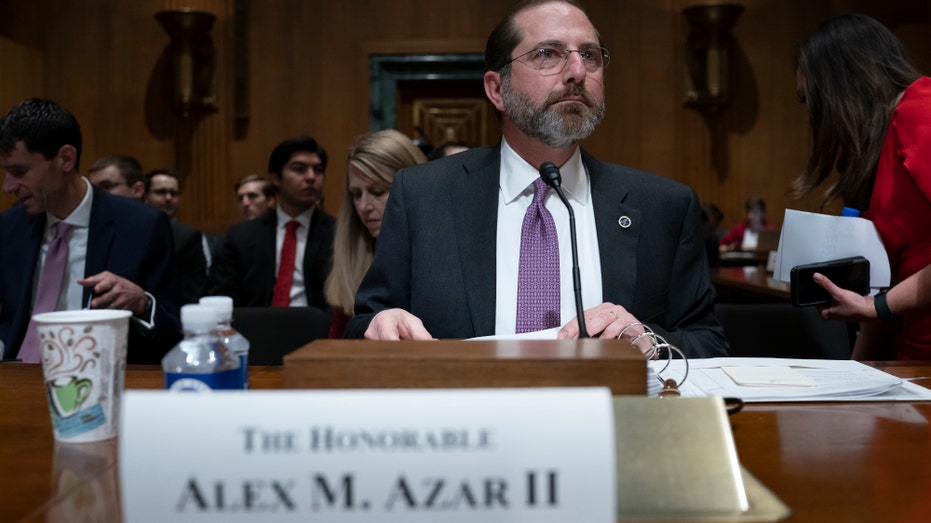 "Text message rumors of a national #quarantine are FAKE. There is no national lockdown. CDC has and will continue to post the latest guidance on #COVID19," NSC posted on its official Twitter account.
HHS Secretary Alex Azar is part of the Trump administration's response to the outbreak. The U.S. has reported more than 3,700 infections and 68 deaths from the virus as of Monday.
GET FOX BUSINESS ON THE GO BY CLICKING HERE
This post has been updated with a response from U.S. Department of Health and Human Services.