Facebook will do nothing about politicians lying in ads
Journalist Katie Couric grilled Facebook COO Sheryl Sandberg over issues including the company's policy about misinformation from politicians on the platform during a Vanity Fair-hosted Q&A on Tuesday.
"Why did Facebook announce not to fact check political ads last month? The Rand Corporation actually has a term for this, 'truth decay,'" Couric asked.
"Mark [Zuckerberg] himself has defended this decision even as the press have expressed concerns about the erosion of truth online. What is the rationale for that?" she continued.
Ticker
Security
Last
Change
Change %
FB
FACEBOOK, INC.
352.96
+7.00
+2.02%
Sandberg responded that the ads are part of "political discourse."
"It's not for the money, let's start there. This is a very small part of our revenue. We don't release the numbers, but it's very small, very small. And it is very controversial. We're not doing this for the money," she prefaced.
"We take political ads because we really believe they are part of political discourse and that taking political ads mean people can speak," she said. "If you look at this over time, the people who have most benefited from being able to run ads are people who are not covered by the media so they can't get their message out otherwise."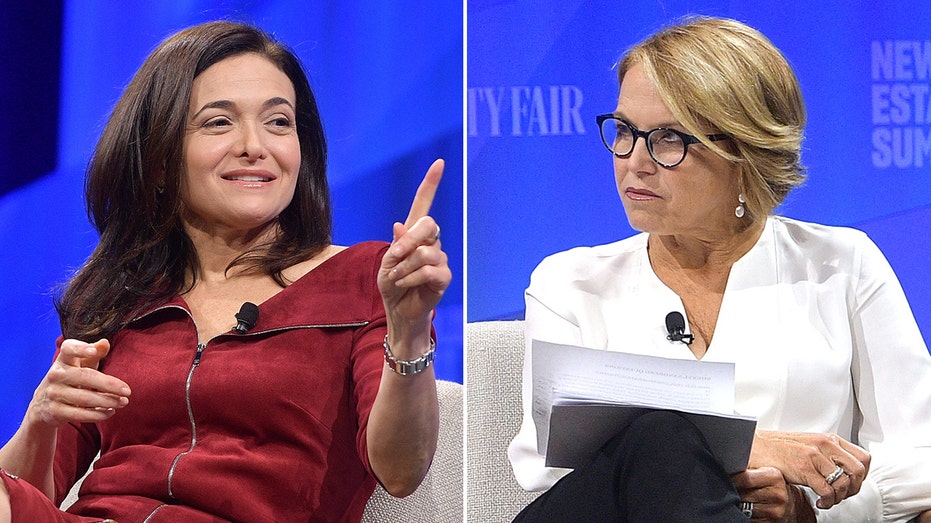 The issue has been at the forefront of political debate —  Democratic presidential candidate Elizabeth Warren ran a series of admittedly fake advertisements on Facebook this month accusing founder Zuckerberg of endorsing President Trump. It was a tactic intended to criticize the social media behemoth's policy of letting politicians make false statements in paid ads.
Sandberg also had a warning about the levels of polarization that will ramp up as the election approaches.
"The ads that are controversial now we have not even seen the beginning of what we're going to see," she said.
Couric also asked about preventing foreign election interference.
"I know certain measures have, in fact, been implemented. For example, 35,000 moderators looking for fake accounts and suspicious patterns. Mark Zuckerberg announced yesterday new safeguards like labeling media outlets that are state-controlled, but do you believe that's enough? Do you really, seriously believe that we won't witness the kind of widespread interference we saw in 2020?" Couric asked.
"We're going to do everything we can to prevent it... If you think back to 2016, we had protections againt state actors, but when you thought about state actors going against platforms, what you thought of was hacking, the Sony emails, the DNC emails, stealing information and that's what our defenses were set up to prevent ... It is on us for missing this," Sandberg said.
"What are we doing going forward? ... In 2017, we did one takedown [of a fake account]. In the last year, we did 50, including four this week — three from Iran and one from Russia," she continued.