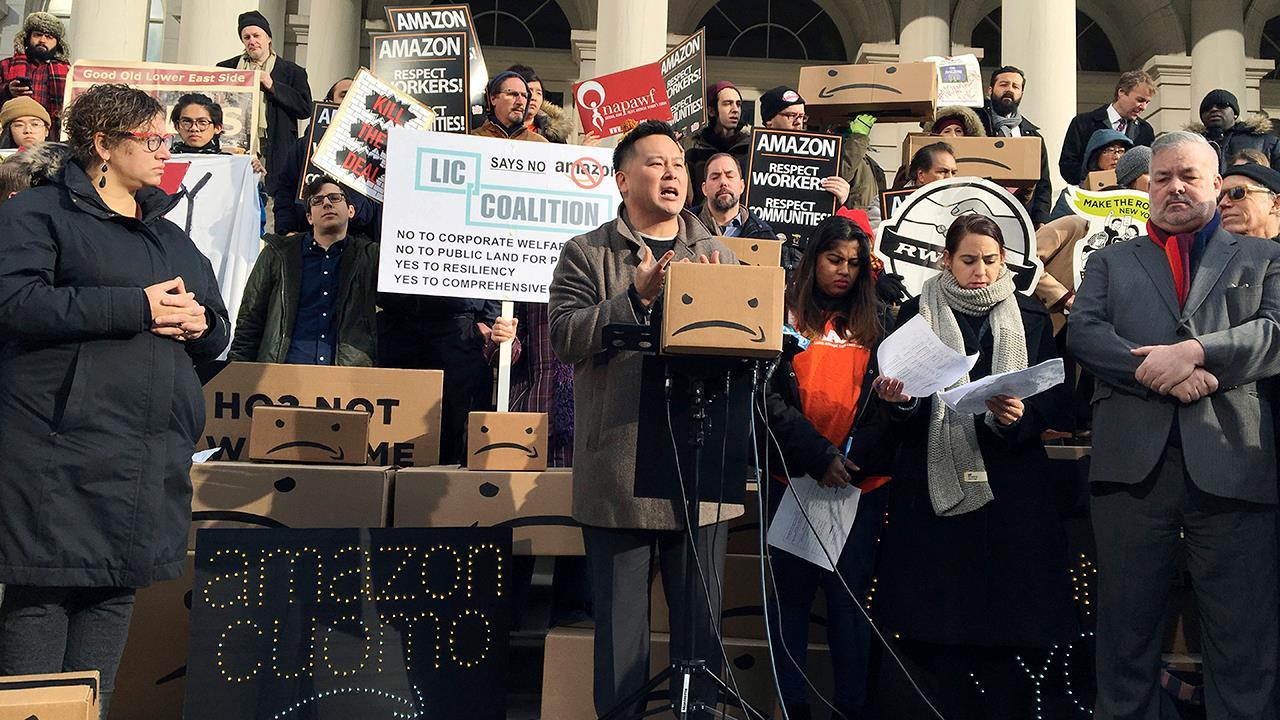 E-commerce giant Amazon is reportedly reconsidering its plans to bring its HQ2 and 25,000 new jobs to New York City after a slew of opposition from some city and state officials.
Gov. Andrew Cuomo, a proponent of the expansion, addressed Amazon's review on Friday, after it was reported by The Washington Post.
"For the state senate to oppose Amazon was governmental malpractice and if they stop Amazon from coming to New York, they are going to have the people of New York to explain it to," Cuomo said at an event in New York on Friday.
MORE FROM FOXBUSINESS.COM... 
However, New York State Assembly member Ron Kim argued that a company like Amazon doesn't need $2.8 billion worth of support from the city and state. He said the state is being "shammed."
"Amazon is a company that we shouldn't be supporting at all in terms of subsidies or corporate giveaways," Kim told FOX Business' Deirdre Bolton on Monday. "None of that should be going to a mega-monopoly like Amazon — period."
CLICK HERE TO GET THE FOX BUSINESS APP
Kim added that Gov. Cuomo and Mayor de Blasio, also a supporter, should look to places like Buffalo, and Foxconn's Wisconsin plant, where economic promises fell short.
"There is no statistical correlation with corporate incentives, economic growth or jobs. Every economist in recent years have come out and proved that," he said. "All the promises made up front, it never comes to fruition."
Amazon did not return FOX Business' request for comment.