'Top Chef' winner Kelsey Barnard Clark shares recipes for your big game bash
If you're looking for unique big-game day dishes, "Top Chef" winner Kelsey Bernard Clark joined Fox Business' Maria Bartiromo in Miami to show off some of her favorite recipes ahead of Super Bowl LIV.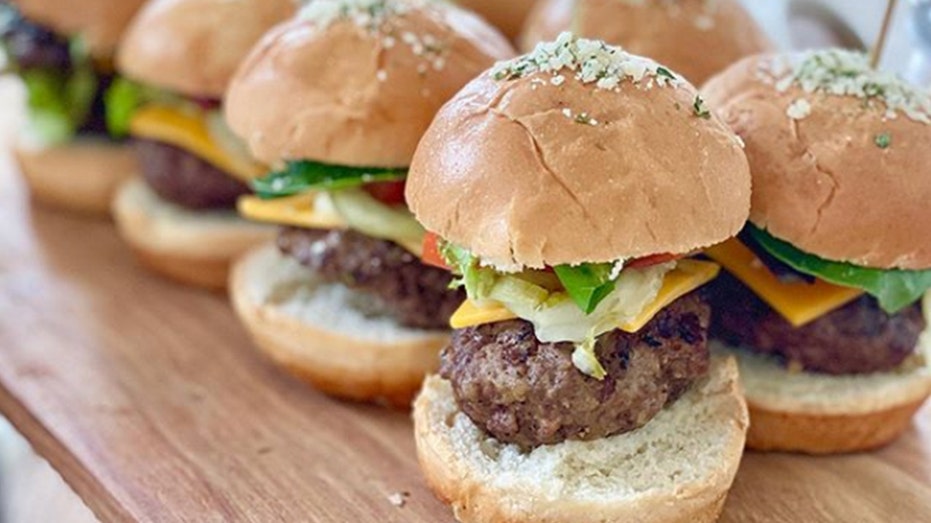 Ingredients:
4 burgers, grilled

4 brioche buns, warm
Beer Cheese
2 tbsp. butter

¼ cup yellow onions, minced

¼ cup all-purpose flour

½ cup whole milk

12 oz. Pilsner Beer

4 oz. cream cheese

1 tbsp. whole grain mustard

½ tsp. cayenne

½ tsp. garlic powder

8 oz. smoked gouda cheese, grated

8 oz. sharp cheddar cheese, grated
Instructions:
In large saucepan, sweat onions in butter until translucent.

Sprinkle flour on top and cook for one minute.

Whisk in milk and beer and let simmer until it thickens, 8 - 10 minutes.

Stir in remaining ingredients as listed, stirring each addition until melted before adding the next.

Serve warm.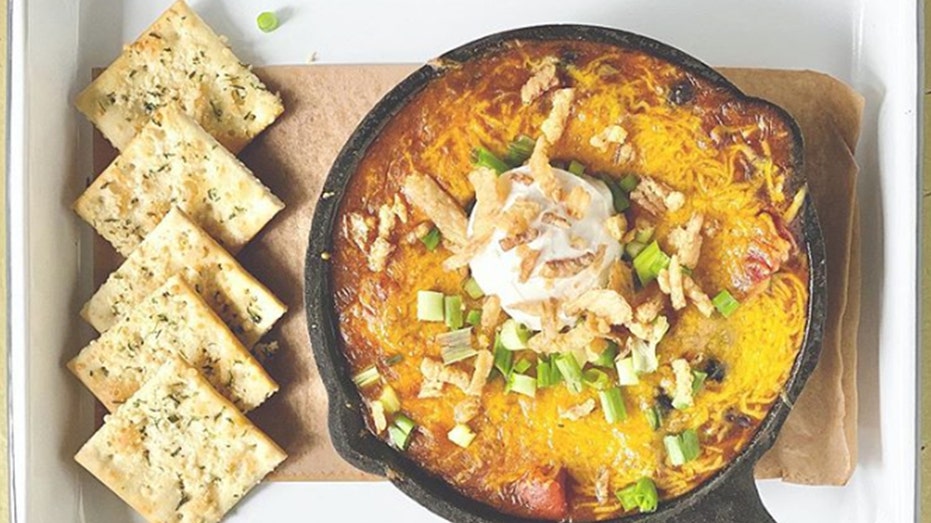 Ingredients:
1 lb. ground beef

1 lb. Italian sausage, ground

½ cup yellow onion, diced

1 tbsp. garlic, minced

¼ cup chili powder

1 tbsp. cumin

2 tsp. smoked paprika

Pinch of red pepper flake

2 cups Lager

2 cups water

Salt to taste
Instructions:
Combine all and let simmer until meat is cooked throughout and has broken up in tiny pieces, at least one hour.

Serve warm.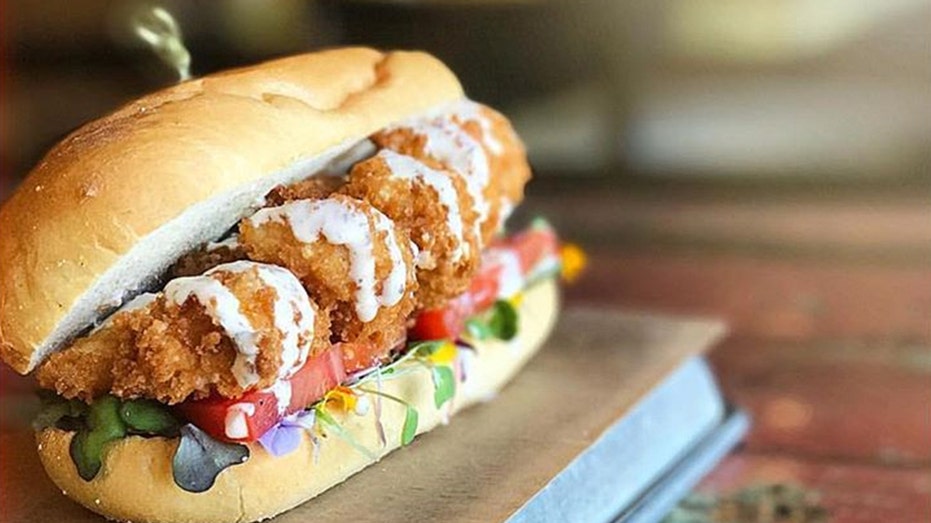 Ingredients:
2 lbs. shrimp, peeled & deveined

6-pack of 6" - 8" rolls
Beer Batter
1 cup all-purpose flour

1 tbsp. cornstarch

1 ½ cups Pilsner Beer

1 tsp. salt

1 tsp. black pepper, ground

1 tsp. onion powder
Remoulade
1 cup mayonnaise

1 cup sour cream

½ cup ketchup

¼ cup stone ground mustard

1 tbsp. paprika

1 tbsp. seafood seasoning

2 tsp. horseradish

1 tbsp. hot sauce

2 cloves garlic

½ cup onion
Instructions:
Beer Batter
Whisk all ingredients together.

Dip shrimp into batter, letting excess batter drip off.

Cook in a fryer at 350° 8 - 10 minutes until golden and cooked throughout.
Remoulade
Puree all ingredients in food processor until smooth.

Drizzle over top of assembled hoagie.