Super Bowl's Lombardi Trophy: Value, history and other fun facts
Trophy is made from pure sterling silver
Members of the winning team at Super Bowl LIV will lift the Lombardi Trophy, an iconic piece of NFL hardware with a storied history.
Named after legendary Green Bay Packers head coach Vince Lombardi, the trophy is manufactured each year by New York-based jewelry maker Tiffany & Company. The award is about 21 inches tall and weighs approximately 107 ounces, according to the Pro Football Hall of Fame.
The Lombardi Trophy is made out of sterling silver and is worth more than just sentimental value. Each version has a base value of more than $10,000 – though its role as a symbol of a Super Bowl champion's NFL dominance would push the price far higher if it ever hit the auction market.
WHY SUPER BOWL CHAMPIONS GO TO DISNEY WORLD
The design dates back to 1967, when former NFL Commissioner Pete Rozelle sought a way to commemorate the inaugural AFL-NFL Championship Game. Two years later, that game became known as the Super Bowl, but the trophy remained.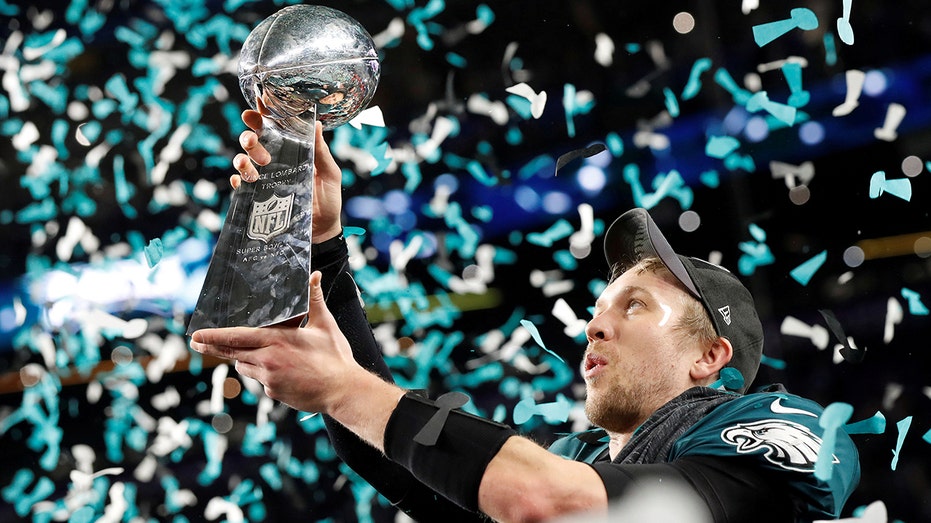 The New England Patriots and Pittsburgh Steelers have each won the Lombardi Trophy six times, tied for most among NFL franchises. The Dallas Cowboys and San Francisco 49ers are tied for second place with five wins apiece.
NFL COMMISSIONER ROGER GOODELL ADDRESSES POTENTIAL RETIREMENT
Of the NFL's 32 teams, just four have never made it to a Super Bowl: the Cleveland Browns, Detroit Lions, Houston Texans and Jacksonville Jaguars.
Each team that wins a Super Bowl receives just one Lombardi Trophy and maintains permanent possession of the prize.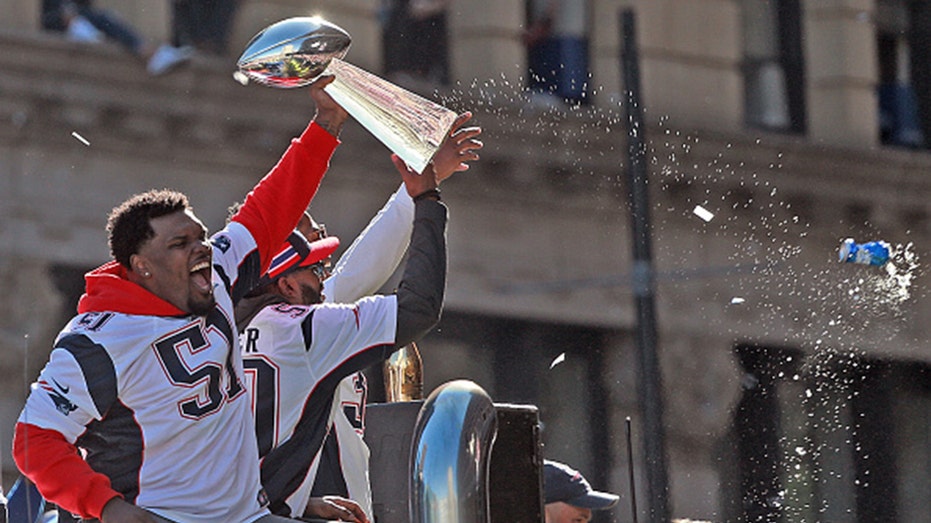 The trophy's scarcity occasionally leads to some unfortunate situations. In April 2019, former Patriots tight end Rob Gronkowski famously dented the team's Lombardi Trophy from Super Bowl LIII by using it to bunt a pitch at the Boston Red Sox's Fenway Park.
GET FOX BUSINESS ON THE GO BY CLICKING HERE
NFL Commissioner Roger Goodell will present the latest version of the trophy to either the 49ers or the Kansas City Chiefs following Super Bowl LIV in Miami on Sunday.
CLICK HERE FOR MORE SPORTS COVERAGE ON FOXBUSINESS.COM