Super Bowl LIV banks on Verizon 5G for security, former New York City police commissioner says
Verizon has spent almost $80 million to ensure law enforcement has the technology it needs to keep the big game safe
While the San Francisco 49ers and Kansas City Chiefs battle on the gridiron for the Lombardi Trophy, law enforcement will be fighting to make sure Super Bowl 54 is safe for those in attendance.
Former New York City Police Commissioner Bill Bratton is working with Verizon at this year's big game to ensure the communication needs of law enforcement are being met using 5G technology.
"Verizon's spent almost $80 million in the run-up to this event, put 270 miles of additional fiber optic cable in and has been showing law enforcement their facilities out in the Florida Everglades that are out there all the time but have been expanded for this operation," Bratton told FOX Business' Maria Bartiromo.
BIGGEST SUPER BOWL LIV ENDORSEMENT, SPONSORSHIP DEALS
The company has brought in over 100 technicians from across the country so that Super Bowl Sunday will be a "flawless day" in terms of communications, he added. Bratton emphasized the importance of seamless coordination between federal, state and local law enforcement agencies.
He noted that at the Super Bowl in Miami, there is a major concern with human trafficking—even more so than at the 2014 Super Bowl in New York for which he also ran security. The problem here stems from the ability of traffickers to connect through the internet, he said.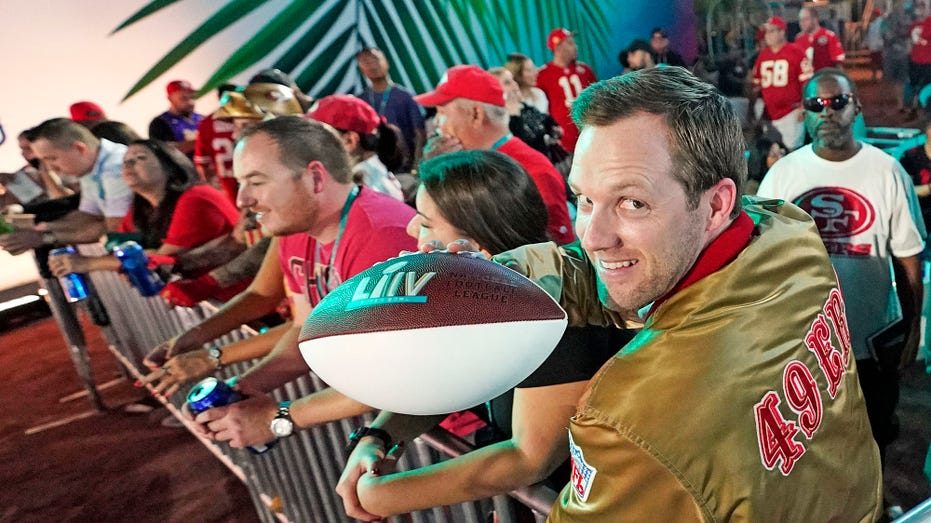 "The idea is, basically, they're coming in from all over the country—the prostitutes—because [the game] is a big deal," Bratton said.
HOW TO LEGALLY BET ON SUPER BOWL LIV
To deal with this trafficking, Bratton and his team use their communications technology to monitor social media to determine who is coming into the city.
"It's not so much the sex trafficking, but it's a lot of the crime that's associated with it," he added.
Law enforcement will also be on the lookout for terrorist activity. In response to this threat they have set up screening for those coming into the event, but, according to Bratton, "see something, say something" is still essential to their efforts.
GET FOX BUSINESS ON THE GO BY CLICKING HERE
"Most of the terrorism incidents that have been uncovered have been uncovered by the public reporting something," he said.
Miami presents its own unique security challenges as a Super Bowl location. When the game was at MetLife Stadium in East Rutherford, New Jersey, Bratton had to manage security across state lines as pregame events took place in Times Square in Manhattan. In Miami, though, water is a big part of how the city functions, which means law enforcement has to patrol the waterways.
While Bratton said the public can still watch and report aberrant behavior, they should feel "very safe" about the security apparatus in place for the game.