Seahawks' Marshawn Lynch goes viral telling young players: 'Take care of y'all money'
'Take care of y'all bread so when y'all done you can take care of yourself'
Seattle Seahawks running back Marshawn Lynch used a press conference after a loss in an NFL divisional playoff game to tell young players to "take care of y'all money."
Lynch, 33, essentially came out of retirement to help his former team make a playoff run, which ended with a 28-23 defeat to the Green Bay Packers on Sunday.
"This is a vulnerable time for a lot of these young dudes, you feel me? They don't be taking care of their chicken right, you feel me?" Lynch said.
By "chicken," Lynch is assumed to have been referring to money.
"So if they was me, or if I had an opportunity to let these little young sahabs know something, I'd say, take care of y'all money, African, 'cause that s*** don't last forever," he said. "Now I been on the other side of retirement, and it's good when you get over there and you can do what the f*** you want to, so I tell y'all while y'all in it: take care of y'all bread so when y'all done you can take care of yourself."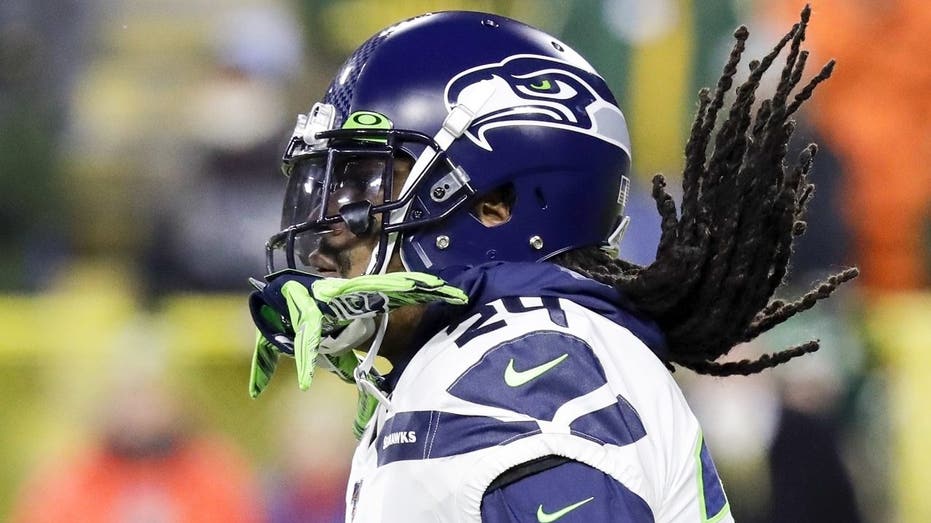 GET FOX BUSINESS ON THE GO BY CLICKING HERE
Lynch was out of football for 14 months when he rejoined the Seahawks, coming two wins short of another trip to the Super Bowl. He scored two touchdowns for the Seahawks in the loss to the Packers.
Three out of four former NFL players "have gone bankrupt or are under financial stress" after just two years of retirement, Sports Illustrated found.
"You're looking at a professional athlete and no matter who you are, if you're 22 or 23 years old and you're working and you get paid over a four-month period it's going to be very difficult for you to manage your money," former Philadelphia Eagles player Jack Brewer told FOX Business last year during an interview on "Mornings with Maria."
"If you get a lump sum of money, you have a family, like myself, I had two children while I was in college," Brewer said. "So I went to the National Football League, I had to feed two kids, I had parents I wanted to help out, and all these other factors that go in, and when you look at it, you're really not making as much money as you think you are."
CLICK HERE TO READ MORE ON FOX BUSINESS
The Associated Press contributed to this report.