Super Bowl beach party with Rob Gronkowski has big price tag
'Gronk Beach' party tickets range from $800 to $1M
Former New England Patriots tight end Rob Gronkowski is throwing it down the way Gronk knows best, in the city that brings the heat.
Gronkowski is hosting a larger-than-life, pre-Super Bowl "Gronk Beach" party on Saturday in Miami Beach complete with open tiki bars, Hawaiian barbecue and hula dancers.
But it's no surprise that ticket prices match the party vibes. A general admission ticket costs around $800 and a VIP table is $2,000. The "Big Game Royalty Experience" package includes a private jet for 10 people, a ride on NBA legend Shaquille O'Neal's shoulders and a private Miami mansion for the weekend — all of which will cost $1 million.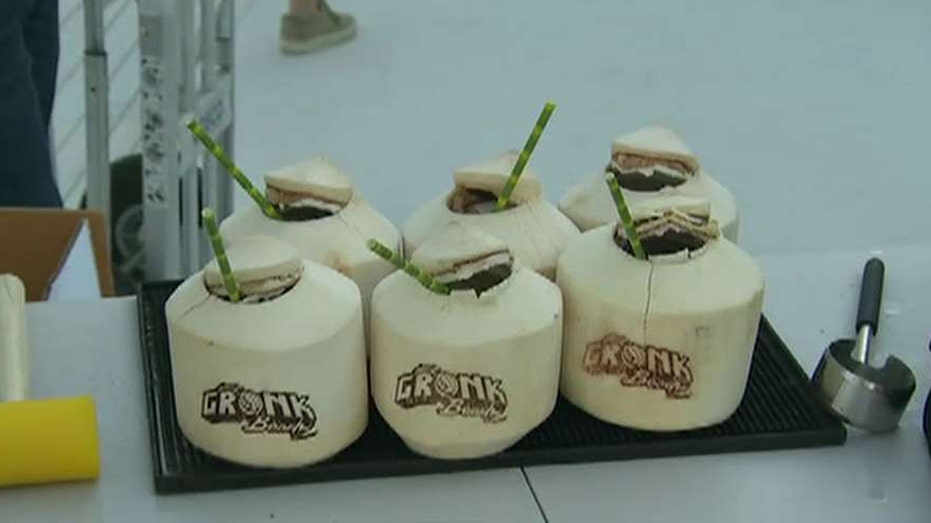 The party is sponsored by big-name brands like Monster Energy, Uber Eats and Three Olives, and popular artists Diplo, Rick Ross and Flo Rida are expected to perform.
GET FOX BUSINESS ON THE GO BY CLICKING HERE
"They're my favorite artists," Gronk told FOX Business' Cheryl Casone on Friday. "It's huge."
SUPER BOWL LIV EXPECTED TO BE STAR-STUDDED WITH CELEBS
"Everyone can go on the beach, dance, live it up," he said. "I've never really partied myself on a beach, so it's going to be a little different."
Gronkowski, who retired at the end of the 2018 season, said he was ready to stop playing football and "move on." His next ventures lie in business – investing in CBD company CBDMedic and co-owning protein bottle company IceShaker with his brothers.