5 Miami Super Bowl events that aren't expensive
Affordable and free events are taking place throughout Miami for football fans
Fans that get to attend the Super Bowl have to shell out thousands of dollars to see the event in person. However, for the fiscally conservative, investing that kind of cash isn't ideal when there's a perfectly good TV at home.
Luckily, the city of Miami is hosting a handful of events that'll get locals and visitors into the football spirit before the big night. Here are five ways to have fun during the Super Bowl week without going broke.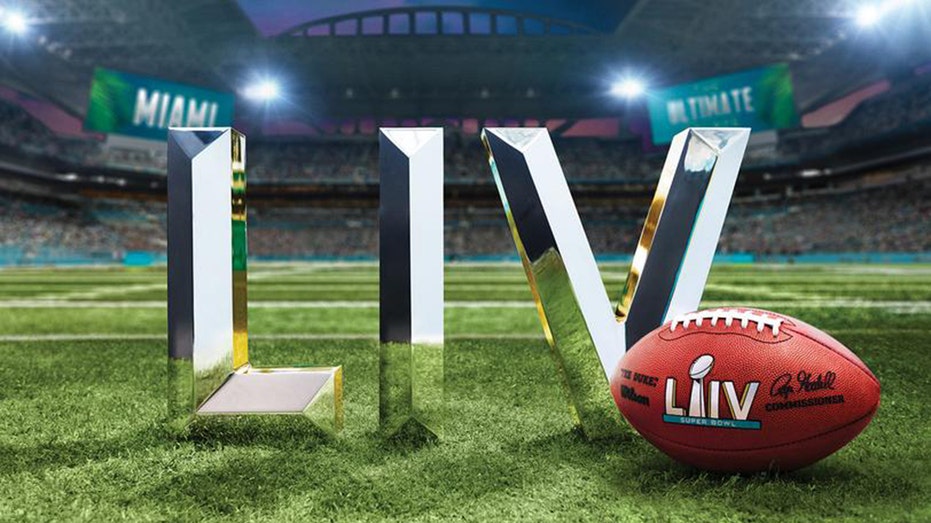 Super Bowl Experience
Every Super Bowl is accompanied by the Super Bowl Experience, an interactive theme park that offers participatory games, official NFL merchandise, autograph signings and more. The six-day event is being held at the Miami Beach Convention Center this year and will end the night before the big game. The fan experience, which is presented by Lowe's, includes a 40-yard dash, a virtual reality section, a display of all 53 Super Bowl rings and photo opportunities with the Vince Lombardi Trophy.
SUPER BOWL LIV: HIGHEST-PAID PLAYERS ON CHIEFS, 49ERS
Ticket purchases are necessary, but kids age 12 and under get to enter the event for free. Military Appreciation Day is Wednesday from 3 to 8 p.m. ET, so active duty service members, veterans and their families can attend free of charge.
Multi-day and priority tickets are also available for an added fee.
Super Bowl LIVE
In downtown Miami's Bayfront Park, Super Bowl LIVE is open for footballs's eager fans. The free annual event is taking cues from the coastal city's flair with watercraft stunts, freestyle shows and music and dance performances. Fan activities include fireworks, parades and a football field display with highlights from the last 10 Super Bowls held in Miami.
SUPER BOWL FANS TO DEVOUR 1.4B CHICKEN WINGS: REPORT
The seven-day event is presented by Verizon and will feature a "Tailgate Town," "Environmental Village," and culinary demos among other events. The venue is designed to be family-friendly even when it's operating late hours.
Super Bowl Opening Night
Super Bowl Opening Night is taking place starting Monday at 7 p.m. ET. Fans that really want to know the burning questions being asked of the San Francisco 49ers and Kansas City Chiefs can purchase tickets to view the team interviews live in Marlins Park for $25.
SUPER BOWL RINGS: FUN FACTS ON COST, HISTORY AND MORE
Aside from getting to see the team before the game, the event is attended by cheerleaders and team mascots. Free photo opportunities and autographs are available for those who attend.
Super Fan Fest
When one free fan experience isn't enough, there's a Super Fan Fest being hosted in the Wynwood Marketplace. Starting on Thursday, the event will feature a "Field of Dreams" mini-football field, a "Fast on Your Feet" 40-yard dash and a "Thread the Needle Challenge" for football passes. Other attractions include multiple beer spots and food trucks in addition to photo ops.
GET FOX BUSINESS ON THE GO BY CLICKING HERE
From Thursday to Saturday, Super Fan Fest will host live concerts with Cheat Codes, J Alvarez and Darrell and Rae Sremmurd performing on the AT&T Elevate Main Stage on each respective day. Additional special guest appearances include Miami Dolphins running back Ricky Williams, NFL Hall of Famer Brett Favre, Chicago Bulls power forward Dennis Rodman and others.
VIP tickets are being sold for private entry, commemorative credentials, stage-front lounge access, prime concert views, luxury air-conditioned restrooms and unlimited drinks between 8 p.m. and 3 a.m. ET.
Gridiron Glory
Fans can get a taste of Super Bowl history at the traveling museum, Gridiron Glory: The Best of the Pro Football Hall of Fame, which set up shop at the HistoryMiami Museum in late-September and will run until Feb. 9. More than 200 artifacts are exhibited, including Tom Brady's draft card from 2000, a jersey worn by Barry Sanders and a football thrown by Dan Marino.
CLICK HERE TO READ MORE ON FOX BUSINESS
Other amenities include interactive exhibits, NFL Hall of Famer kiosk highlights, an Instant Replay Booth and a vintage jersey and football pad try-on section. Access to an open bar, food stations and music are included with the exhibition for $150 for non-members and $100 for members.