Lord & Taylor's $100 million Le Tote deal is not low rent says former CEO Storch
Hudson's Bay will sell Lord & Taylor to clothing rental subscription service Le Tote for $100 million, the company announced Wednesday.
Le Tote will gain control over 38 Lord & Taylor stores, its online sales and all of its inventory, and the company says it plans to extend employment offers to "the vast majority" of Lord & Taylor's workers.
Former Hudson's Bay CEO, Storch told Fox Business Wednesday, "Lord and Taylor, the department store as a whole, as a category, has been struggling vitally in this environment."
The historic store's biggest liability may have been what it does not have. "Lord and Taylor is an extreme case of a department store disease because it's what people used to a call junior department store since it doesn't have a home department," said Storch.
The veteran retail executive said that today home is one category that has held up better than apparel, therefore Lord & Taylor's lack of home inventory can be seen as a reflection of the weakened performance in mainstream department stores overall.
Meanwhile, the sale allows Hudson's Bay to focus on its luxury brands in addition to its Canadian expansion. "Hudson's Bay in Canada is a dominant player in the Canadian market," said Storch.
The upcoming sale comes after the struggling department store shuttered its New York City Fifth Avenue flagship earlier this year, weeks after luxury retailer Barneys filed for bankruptcy and as J.C. Penney plans to work with restricting advisers to reduce its debt.
Hudson's Bay will receive $75 million in cash once the deal closes ahead of the 2019 holiday season, and a secured promissory note for $25 million payable in cash after two years. Hudson's Bay will also receive an equity stake in Le Tote, two seats on the company's board of directors and certain rights as a minority shareholder.
Ticker
Security
Last
Change
Change %
HBAYF
n.a.
n.a.
n.a.
n.a.
The multi-million sale is a reflection of retailers being plagued by the rise of e-commerce. An estimated 12,000 retail stores are expected to close this year, and more than 7,500 have already shuttered, according to Coresight Research, which tracks store openings and closings. To compare, 5,864 closed in 2018, according to the same report.
Renting the runway instead of buying it seems to be the future of retail as more clothing stores start offering rental subscription options in recent months. American Eagle and Urban Outfitters started renting out jeans, tops, bottoms and dresses earlier this year for between $50 and $88 per month. And Rent-the-Runway, which pioneered the luxury rental clothing space when it launched in 2009 by loaning out designer dresses, has since expanded its model to everyday clothing and work wear.
"We're excited to have reached an agreement with Le Tote that creates a new model for Lord + Taylor, bringing together fashion rental subscriptions with traditional retail," said Hudson Bay's CEO Helena Foulkes in a statement.
"Le Tote's leadership and innovative approach is the best path forward for Lord + Taylor, its loyal customers and dedicated associates. For HBC, this transaction builds upon our previous bold actions, further enabling us to focus on our greatest opportunities, Saks Fifth Avenue and Hudson's Bay."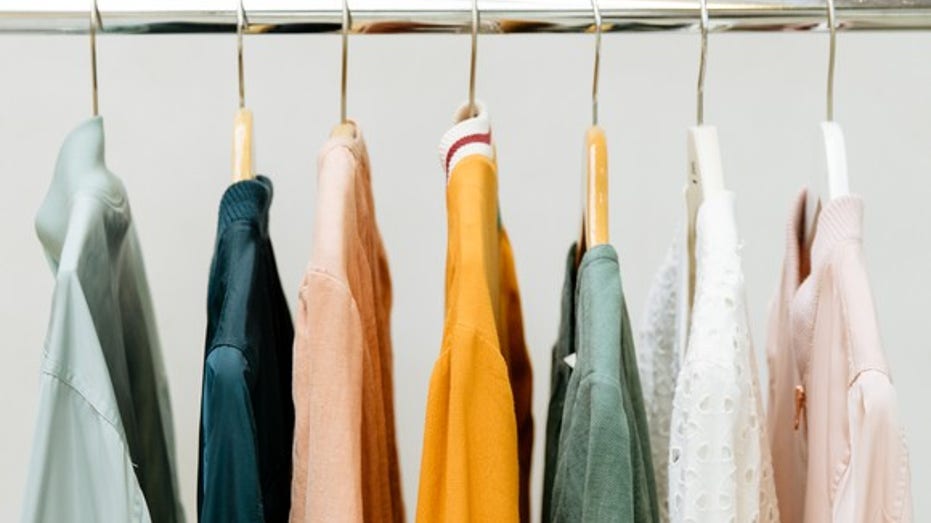 Why is a clothing subscription model an attractive option for customers? Storch who also is the former CEO of Toys 'R' Us, and now runs his own consulting firm,  Storch Advisors, said modern consumers aren't looking to commit to expensive brands
"Spending on apparel is lacking when compared to other goods and services. Consumers are spending their money in different ways than they used to and what you see from millennial consumers and successful generations is that they don't want to spend a lot of money on clothes," Storch said.
Current retail trends show that today's shoppers are looking for value and variety and as a result discount outlets and off-price chains like TJ Maxx, Primark, H&M and Zara have seen more success than traditional department stores
"For example, you might not want to buy an orange dress because you wear it one time and everyone is going to know that it's that dress, so you can rent that orange dress and then send it back and get a red dress and get a green dress and a blue dress, and all for less than the price of buying the orange dress."
For Le Tote, Storch believes the acquisition of Lord & Taylor is a great move that increases consumer exposure in the U.S. The company gains access to Lord & Taylor's traffic and physical stores to market Le Tote services, which will ultimately improve consumer awareness.
When it comes to a "retail apocalypse," Storch said he does not see one, but rather believes the consumer is strong and retail is growing in different places and categories. Sales are moving away from department stores and malls and onto the internet, so it's up to retailers to keep up with demand.
Storch also noted that experiential services like restaurants and other attractions are doing well.
"There is no apocalypse, it's simply a changing of the guard," he explained simply. "So for every Macy's that has a bad quarter, you have a Target that has a great quarter, for every Dillard's that has a bad quarter, then you have a Home Depot that has a great quarter. And Amazon continues to flourish.
This story has been updated to include expert commentary by CEO Jerry Storch of Storch Advisors.