Hard Rock Hotel construction project collapses in New Orleans, leaving 1 dead and 2 still missing
A construction project turned into a disaster when the top floors of a Hard Rock Hotel in New Orleans collapsed, leaving at least one person dead and the danger of another collapse a possibility.
One person was killed, 19 were hospitalized and two were still missing, according to New Orleans Fire Superintendent Timothy McConnell and EMS Director Dr. Emily Nichols. All the people injured in the incident had been working on the project.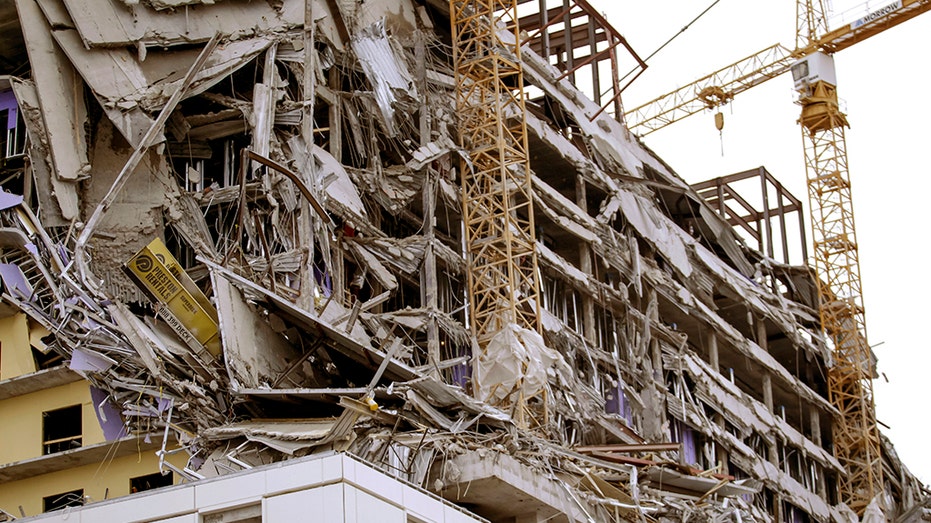 The top six or eight floors of the building collapsed at about 9:12 a.m., according to McConnell. He said the building was still unstable, but firefighters rescued several people from inside. They were bringing in a search and rescue team and drones to look for the people who were still missing.
"The building is unstable, so a further collapse of the building is still possible," McConnell said.
A 270-foot crane involved in the project appeared to no longer be secured to the building and was also in danger of falling, meaning it could potentially bring down a cantilever weighing several tons, local officials said.
"It is unsupported and very dangerous," McConnell said.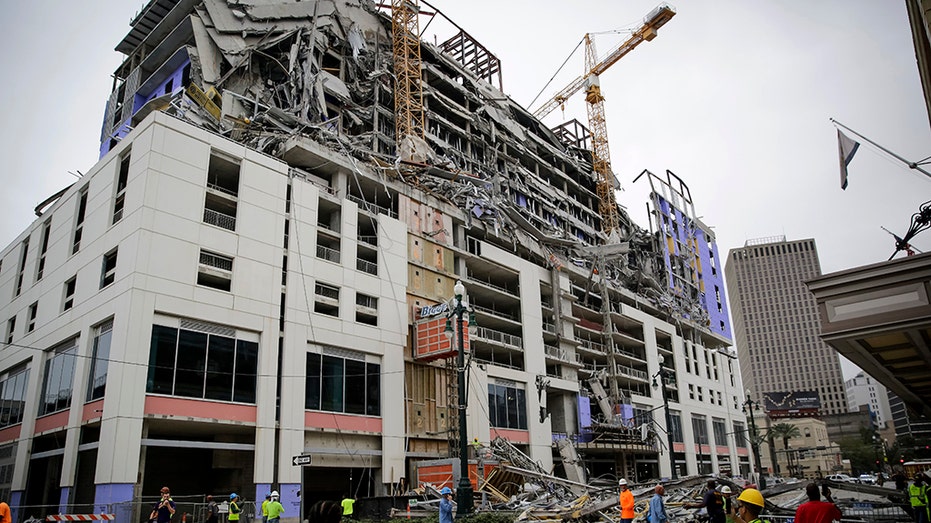 Emergency workers evacuated people from the area around the site and said they may not be able to return for a week. McConnell said the bottom eight floors of the building appeared to be stable and that search and rescue teams were headed in with engineers to look for the two other missing people.
Crews had been hoisting and installing a rooftop pool this week, local affiliate FOX 8 reported.
The Canal Street construction of the hotel in downtown New Orleans was announced in February 2018. Hard Rock International had originally planned to open the 18-story hotel in the spring of 2019, but its opening was pushed back to the spring of 2020. The company planned to build 350 hotel rooms, four meeting spaces, two ballrooms plus 62 one- and two-bedroom units available for purchase.
The hotel's development had been part of a local "renaissance" of new projects coming to the area, according to the FOX 8 report. Another building on Canal Street was destroyed by a fire three years ago. One former theater hadn't been touched since before Hurricane Katrina hit the city.
Louisiana Gov. John Bel Edwards met with emergency workers at the scene. The governor had reportedly been campaigning in New Orleans when the incident happened.
"This is obviously a very, very serious collapse," the governor said. "And I think we should all be very thankful that pedestrians and motorists on the street were all able to get out safely. We're praying for the individuals who remain unaccounted for."
This is a breaking news story and will be updated.