Mortgage rates fall to lowest level since September
Average rate on a 30-year fixed mortgage is 6.15%
Mortgage rates continued to fall this week to their lowest levels since September as the latest round of economic data showed signs that inflation is starting to cool.
The average rate on a 30-year fixed mortgage fell to 6.15% on Thursday from 6.33% last week, according to mortgage buyer Freddie Mac. A year ago, the average rate was 3.56%.
"As inflation continues to moderate, mortgage rates declined again this week," Freddie Mac chief economist Sam Khater said. "Rates are at their lowest level since September of last year, boosting both homebuyer demand and homebuilder sentiment."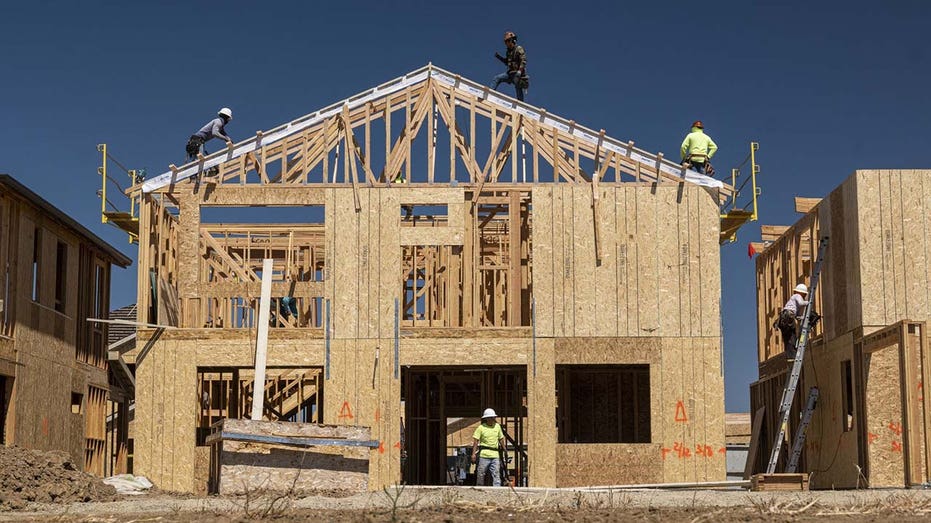 STUDY CLAIMS WEALTHY BLUE STATE IS AMERICA'S MOST AFFORDABLE, BEATING STATES THOUSANDS ARE MOVING TO
"Declining rates are providing a much-needed boost to the housing market, but the supply of homes remains a persistent concern," Khater added.
Meanwhile, the average rate on a 15-year fixed mortgage fell to 5.28% from 5.52% last week. A year ago, it averaged 2.79%.
The big rise in mortgage rates during the past year has throttled the housing market, with sales of existing homes falling for 10 straight months to the lowest level in more than a decade.
US REAL ESTATE MARKET IN 'BIG TROUBLE,' EXPERT WARNS
Though inflation at the consumer level has declined for six straight months, Fed officials have signaled that they may raise the central bank's main borrowing rate another three-quarters of a point in 2023, which would be in a range of 5% to 5.25%.
CLICK HERE TO GET THE FOX BUSINESS APP
The Associated Press contributed to this report.