Miami luxury real estate booming as Americans flee high-tax states
The city is selling about 10 million more homes than ever before
Miami real estate is "on fire," according to luxury real estate specialist Katrina Campins.
The luxury housing market in Miami has seen a huge boom since the mass exodus of Americans from high-tax states like New York and California. Campins told FOX Business' Maria Bartiromo that, in exchange, the market is doing "fabulous."
People are largely relocating to areas like Fort Lauderdale in search of waterfront property, Campins said. And unlike overpopulated cities, there is plenty of supply to go around – especially in urban Miami.
MILLENNIALS FLOCKING TO THIS TEXAS CITY DUE TO AFFORDABILITY, CULTURE 
"So Brickell, tons of supply, very difficult to sell," she said, referring to the Miami neighborhood. "Miami Beach is doing very well and Fort Lauderdale is doing well."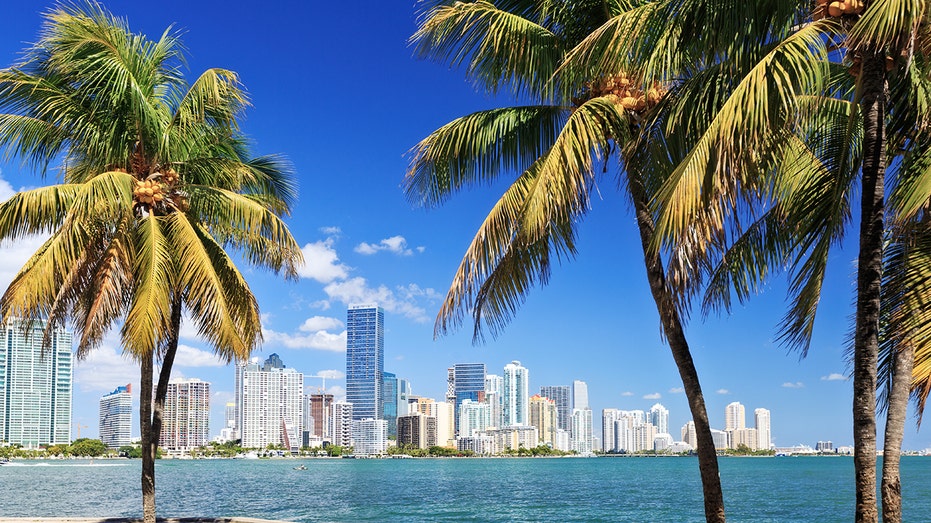 Campins highlighted a waterfront listing in Fort Lauderdale, which is on the market for $2.56 million and features five bedrooms and five bathrooms.
"So, you see what you get for your money here," she said.
GET FOX BUSINESS ON THE GO BY CLICKING HERE
And even though prices have gone down in the condo market, Campins said Miami is selling about 10 million more homes than ever before.
"People are bringing their money here and they're putting it into real estate," she said. "Anything under $1 million – it's a seller's market."