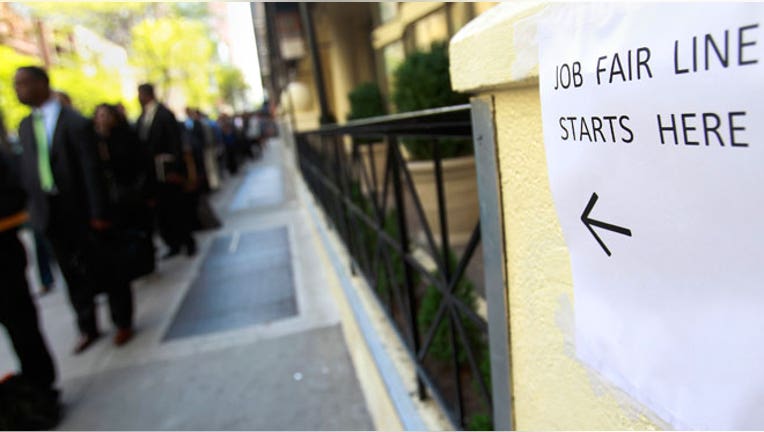 Janet Yellen, a hugely influential voice as the quarterback of the world's largest economy, is on a mission to help 10.5 million unemployed Americans get back to work.
In a speech unusually empathetic for a Federal Reserve chair, Yellen last week focused her remarks on humans rather than numbers, noting pointedly that U.S. monetary policy as initiated by the central bank is geared toward helping Main Street rather than Wall Street.
Yellen then highlighted the plights of a handful of Chicago residents who have struggled to find gainful employment in the wake of the 2008 financial crisis. She used their individual stories -- a striking narrative departure from previous Fed chairs -- to illustrate how recent monetary policy has helped strengthen U.S. labor markets, but more importantly to assert that much more needs to be done.
At the core of Yellen's Chicago speech was the message to markets and businesses that interest rates will remain at their historic lows for the foreseeable future in an effort to stimulate lending by banks and borrowing by companies, all with an eye toward economic growth and job creation.
The question is what more can the Fed do to stimulate actual job growth. Five years of unprecedented stimulus policies have had mixed results, especially in the realm of job creation, and the Fed is now committed to winding those programs down.
Perhaps her bully pulpit is Yellen's most valuable tool.
"She's using the leverage of her powerful new position to wake up Washington to the fact that the labor market recovery has been subpar at best and that there's still a lot of pain and dislocation out there," said Cliff Waldman, senior economist for the Manufacturers Alliance for Productivity and Innovation (MAPI), a public policy and economics research organization in Arlington, Va.
On Target Message
Waldman said labor market data show Yellen's message is on target.
While the unemployment rate now stands at 6.7%, its lowest level since 2008, other important labor statistics show how difficult it's been for many Americans to return to the workforce in the aftermath of the Great Recession.
"We're in agreement on terminology but not on a plan."
The employment population ratio, for instance, which measures the percentage of working age  Americans who actually have a job, plunged from about 63% ahead of the recession in 2008 to a recent low of nearly 58% in 2010. But as the headline unemployment rate has fallen in the past four years, the percentage of people working has barely moved.
Historically, during normal economic recoveries the employment population ratio has risen  proportionally as the unemployment rate has fallen. But this hasn't been a normal recovery.
Yellen is "quite correct in expressing concern about the health of the labor market," said Waldman. "The question is whether monetary policy can do anything about that. Unfortunately, I don't believe it can."
John Fugazzie, an activist for the unemployed in northern New Jersey, knows first-hand how hard it is to return to the workforce after being laid off. And the longer you're unemployed the harder it is to find a job.
Companies Need Job Creating Incentives
The problem, according to Fugazzie, is that now more than ever U.S. businesses are focused on generating profits rather than on creating jobs, and Washington, despite the political rhetoric,   isn't providing businesses with incentives to change that mind-frame.
"The companies are plowing money into their bottom lines," said Fugazzie, founder of Neighbors Helping Neighbors, a networking group that assists the long-term unemployed find jobs. "Everybody's incentive is on beating the last quarter. This is a new paradigm for business operations and it's not going to change unless there are incentives to do so."
To wit: a recent report by Bloomberg News showed that large U.S. corporations -- including Microsoft (NASDAQ:MSFT), Apple (NASDAQ:AAPL), and IBM (NYSE:IBM) -- have parked nearly $2 trillion in earnings outside the U.S. to dodge billions in U.S. taxes.
Fugazzie, who's been out of work himself for 18 months, said Congress should reform the tax code to allow that money to return to the U.S. and be used by the companies to invest in growth that would create jobs.
"Bring it back to the U.S. and reinvest it in the U.S. economy," he said. "The employers are the key. They have to decide that it's time to bring jobs back here. So give them a tax break."
Fugazzie said he applauds any effort by high-profile figures such as Yellen to bring attention to the plight of the unemployed, but that words have to be translated into a plan. And everyone needs to be on the same page with that plan -- the Fed, Congress, the Obama administration and the business community.
"We're in agreement on terminology but not on a plan," he said.
Stay the Course
Experts agree that the Fed's primary role in job creation is maintaining a consistent message to the business community, ie., that as long as the broader economy continues to heal, the Fed will continue to gradually phase out quantitative easing (monthly bond purchases) and keep interest rates low.
"We're not creating job growth by throwing money at the problem and we're not going to see the Fed move off the course they're currently embarked on," said Mark Williams, a former Fed examiner who teaches banking at Boston University. "What Yellen's doing is she's trying to entice the business community by saying QE4 is not on the table."
Waldman agrees that the Fed needs to stay the course it's now embarked on -- winding down bond purchases while clearly communicating its intentions on interest rates. In that way the Fed could indirectly help job creation by eliminating uncertainty that curbs hiring.
"Where (the Fed) can help is by creating a positive, stable environment for investing, specifically capital investment and research and development investment," he said.