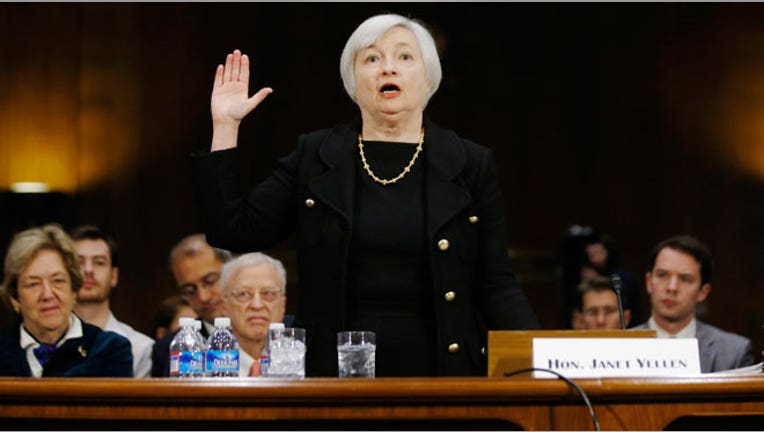 The full Senate will vote Monday at about 5:30 p.m. EST on Janet Yellen's appointment as chairman of the Federal Reserve, Reuters reported Thursday.
Yellen only needs a majority of votes in the 100-person Senate, but she is widely expected to receive broad support. Only a handful of Republicans – notably Rand Paul (R-Ky) – have voiced opposition to her nomination.
If approved as expected, Yellen will replace outgoing Chairman Ben Bernanke when he steps down on Jan. 31 after serving two terms.
Yellen is poised to become the first woman chair of the 100-year-old central bank. She will likely oversee the unwinding of the Fed's unprecedented foray into stimulus policies as the U.S. dug itself out of the worst economic morass since the Great Depression.
Last month the Fed announced it would begin scaling back its $85 billion a month bond purchase program known as quantitative easing in an effort to begin weaning the economy from five years of easy-money policies.
Yellen, a respected economist and academic, was a strong supporter of Bernanke's as his vice chair and is expected to hue closely to his policies as she carves out her own identity.
Paul had vowed to delay a vote on Yellen until the Senate agreed to vote on legislation he supports that would require an independent audit of the Fed.