Yellen Signals March Rate Hike and Faster Pace of Future Increases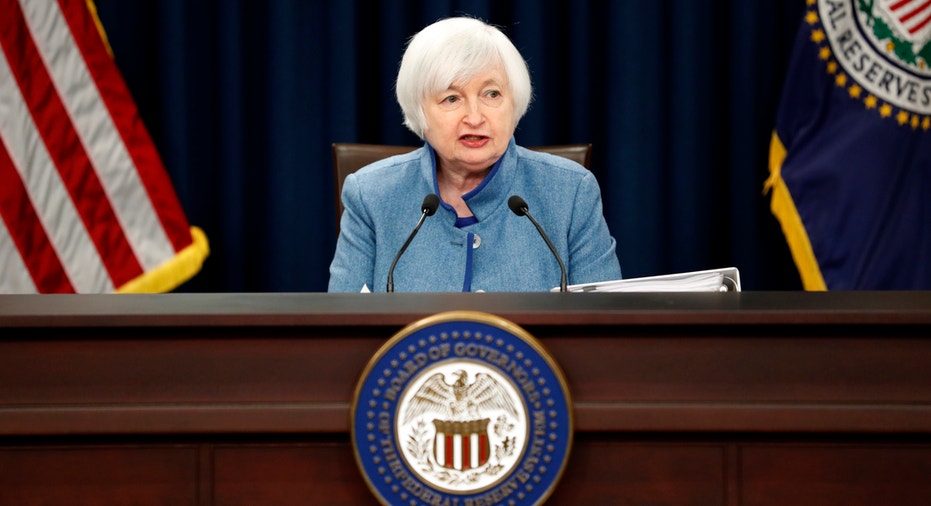 Not only should investors prepare for a rate hike to be announced at the FOMC's two-day meeting later this month, they should also brace for a faster pace of increases compared to prior years, according to Fed Chair Janet Yellen.
"We currently judge that it will be appropriate to gradually increase the federal funds rate if the economic data continue to come in about as we expect. Indeed, at our meeting later this month, the Committee will evaluate whether employment and inflation are continuing to evolve in line with our expectations, in which case a further adjustment of the federal funds rate would likely be appropriate," Yellen said in her prepared remarks to the The Executives' Club of Chicago. Watch Yellen LIVE on FOXBusiness.com.
On the potential speed of rate hikes Yellen said; "given how close we are to meeting our statutory goals, and in the absence of new developments that might materially worsen the economic outlook, the process of scaling back accommodation likely will not be as slow as it was in 2015 and 2016."
U.S. stocks remained modestly lower following Yellen's remarks. However the Dow Jones Industrial Average hovered around the 21000 level on Friday, a key milestone reached earlier in the week. As for bonds, the yield on the 10-year Treasury, which trades inversely to prices, was little changed at 2.48%, though it has been on a gradual incline so far this year.
Members of the FOMC will hold their two-day meeting on March 14-15 with a decision on rates expected Wednesday, March 15. Fed Fund Futures, which gauge the probability of monetary policy moves, show traders putting the odds of a March rate hike at 81.9%.