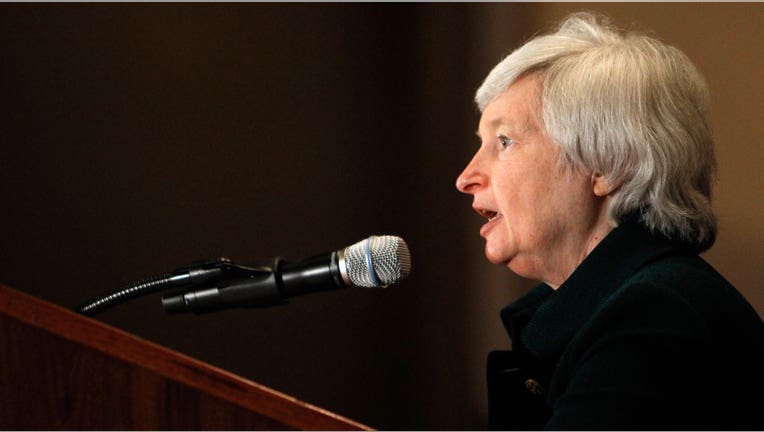 Federal Reserve Chair Janet Yellen said in a speech Friday that a rate hike is still likely before the end of the year despite recent global economic turmoil related to Greek's debt crisis and the collapse of the Chinese stock market.
"Based on my outlook, I expect that it will be appropriate at some point later this year to take the first step to raise the federal funds rate and thus begin normalizing monetary policy," Yellen said in prepared remarks during a speech in Cleveland.
Still, Yellen stressed that the course of the economy and inflation remain "highly uncertain" and that "unanticipated developments" could derail that timetable.
Indeed, the onset of the most recent debt crisis in Greece and the rapid decline in Chinese stocks, neither of which was foreseen by economic analysts, contributed to the Fed's decision last month to delay a widely-expected June rate hike.
In Friday's speech Yellen mentioned Greece only once, describing the situation as "unresolved," and didn't specifically mention China, instead referring to "weak growth in some foreign economies."
Elsewhere in the speech, the Fed chair reiterated many of the forecasts long-held by members of the policy-setting Federal Open Markets Committee: namely that labor markets are improving and that inflation will slowly creep upwards to the Fed's 2% target rate.
The Fed has been reluctant to raise rates until an array of economic indicators suggest the inflation trajectory is heading toward that 2% target.
"We will be watching carefully to see if there is continued improvements in labor market conditions, and we will need to be reasonably confident that inflation will move back to 2 percent in the next few years," Yellen said Friday.
Yellen also reiterated that once rates start moving higher they will do so gradually, a point echoed by all of her FOMC colleagues.
While the timing of a rate hike has been widely debated – Kansas City Fed Chair Esther George, for instance, said Thursday that rates should start moving higher "now" – all of the Fed's economists regardless of their fiscal ideology agree that rates will be lifted gradually once they start moving higher.
Yellen said that the labor market has "improved," but still not "fully recovered," citing consistent slack caused by workers seeking better jobs and also wage growth that has remained stubbornly weak despite strong numbers of jobs created each month.
But wage growth has shown signs of strengthening, which should help inflation move higher. "More recently, however, some tentative hints of a pickup in the pace of wage gains may indicate that the objective of full employment is coming closer into view," Yellen said.