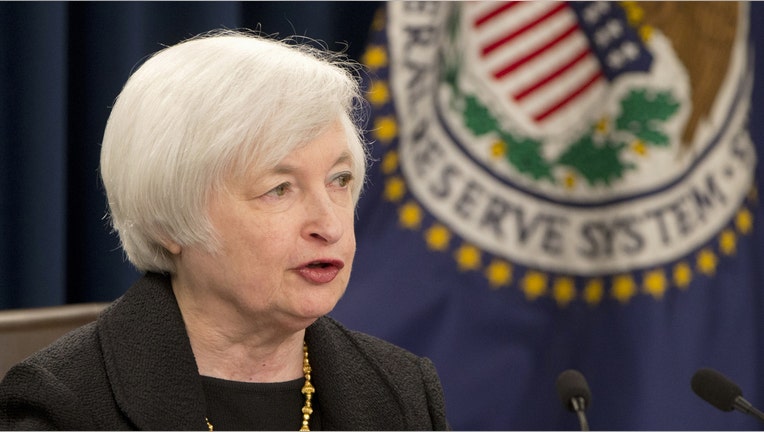 Federal Reserve Chair Janet Yellen on Thursday once again laid the groundwork for an interest rate hike later this month during testimony before Congress.
In prepared remarks very similar to language she used during a speech on Wednesday, Yellen, while careful not to set a specific timetable, suggested that the economic landscape is ready for higher interest rates.
"I anticipate continued economic growth at a moderate pace that will be sufficient to generate additional increases in employment and a rise in inflation to our 2 percent objective," she said. "Although the economic outlook, as always, is uncertain, I currently see the risks to the outlook for economic activity and the labor market as very close to balanced."
In other words, the economy seems to have accomplished the two goals set for it by the policy-setting Federal Open Market Committee as conditions for raising rates: the FOMC said earlier this year it wants to see "further improvement" in labor markets, and have "reasonable confidence" that inflation is moving higher toward the Fed's 2% target.
The FOMC meets on Dec. 15 and 16 and is widely expected to raise rates for the first time in nearly a decade. Rates were lowered to a near-zero range in December 2008 amid the darkest days of the financial crisis in an effort to spur lending and spark economic activity.
How successful the strategy has been in helping average Americans recover from the crisis remains open to debate.
Yellen reiterated Thursday concerns about keeping rates too low for too long.
If the Fed leaves rates too low for too long and inflation starts to rise too quickly, the Fed would be forced to "abruptly" raise rates to offset the sharp increase in prices. "Such an abrupt tightening would risk disrupting financial markets and perhaps even inadvertently push the economy into recession," she said.
Yellen said one of the biggest risks posed by holding the fed funds rate at its current level for too long is that it "encourages excessive risk-taking and thus undermine(s) financial stability."
The Fed chair closed by projecting a widely-held view on the long-running interest rate saga: "When the committee begins to normalize the stance of policy, doing so will be a testament, also, to how far our economy has come in recovering from the effects of the financial crisis and the Great Recession. In that sense, it is a day that I expect we all are looking forward to."