Wrong Direction: Jobless Claims Unexpectedly Rise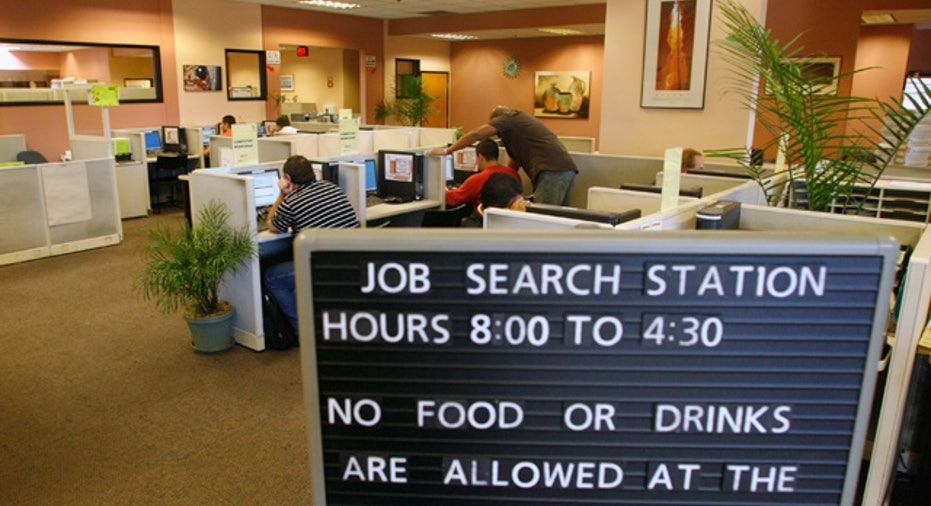 New claims for unemployment benefits rose last week to their highest level since January, a development that could raise fears the labor market recovery was stalling after job creation slowed in March.
Initial claims for state unemployment benefits increased 13,000 to a seasonally adjusted 380,000, the Labor Department said on Thursday. The prior week's figure was revised up to 367,000 from the previously reported 357,000.
Economists polled by Reuters had forecast claims falling to 355,000 last week.
The four-week moving average for new claims, considered a better measure of labor market trends, rose 4,250 to 368,500.
The claims data comes in the wake of Friday's disappointing employment report for March, which showed the economy created 120,000 new jobs, the smallest amount since October.
Despite the rise in claims last week, both first-time applications for unemployment aid and the four-week average held below the 400,000 mark, implying job gains above March's tally.
A Labor Department official said there was nothing unexpected in the state-level data.
The number of people still receiving benefits under regular state programs after an initial week of aid fell 98,000 to 3.25 million in the week ended March 31, possibly as many exhausted their benefits.
The unemployment rate fell to a three-year low of 8.2 percent in March, mostly as people gave up the search for work.
The number of Americans on emergency unemployment benefits fell 20,555 to 2.79 million in the week ended March 24, the latest week for which data is available.
A total of 6.95 million people were claiming unemployment benefits during that period under all programs, down 97,833 from the prior week.