With Tax Deal Done, Battle Turns to Spending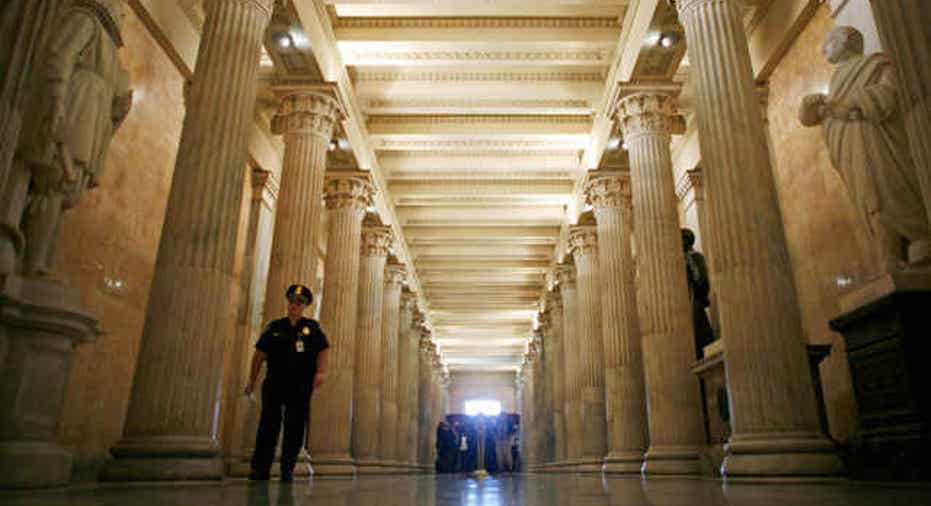 The battle over tax cuts may be over, but Washington is gearing up for an epic showdown on the other side of the federal ledger: spending.
Senate leaders have reached a compromise on short-term funding that would keep the government running through March 4, Majority Leader Harry Reid said on Sunday. A final vote will likely come on Tuesday.
But that merely postpones a clash between President Barack Obama's administration and Republicans emboldened by big election-day victories who will press for sharp spending cuts in the coming months.
An extended period of uncertainty is the likely result for bond markets and firms that do business with the U.S. government.
"The mantra I've been telling my clients is: gridlock, stalemate, shutdown," says Stan Collender, a budget analyst who works for Qorvis Communications.
The friction could impede Obama's ability to implement his signature reforms of healthcare and financial regulation, which have been approved but not funded. It also could put thousands of federal jobs at risk, cut federal grants and strain the ability of agencies to function on a nuts-and-bolts level.
And the likely standoffs between Obama and Republicans could again raise the risk of a government shutdown, which would snarl everything from the U.S. leisure industry to bankruptcy courts.
"There will be a lot of brinksmanship here and there will be a lot of talk about shutting down the government," said Ethan Siegal, an analyst with The Washington Exchange who thinks an actual shutdown is unlikely.
PLAYING DEFENSE
Whatever the outcome, Democrats will be playing defense after pushing through aggressive spending measures, including an $814 billion two-year stimulus package in 2009 to fight the sharpest economic downturn since the Great Depression.
Economists say this federal spending blunted the recession's impact, and the White House worries that immediate cuts could crimp economic recovery.
But voters think the added spending has been ineffective at best, opinion polls show. In the November congressional elections, Republicans won control of the House of Representatives and picked up seats in the Senate after promising to cut $100 billion from the budget to help reduce the anticipated $1.3 trillion deficit for the current fiscal year.
Republicans will now get a chance to put that promise into action.
House Republican Leader John Boehner, who will become Speaker in January, said lawmakers are still figuring out what programs to cut.
"The House will certainly work its will when it comes to how we're going to cut spending, but I will tell you we are going to cut spending," Boehner said last week.
Finding $100 billion to cut in the $3.5 trillion budget will be a challenge because Republicans have ruled out reductions to defense and benefit payments such as Social Security and Medicare, leaving only about $500 billion in domestic spending to consider.
BIG SLICES FROM A SMALL PIE
But the fiscal year will be nearly halfway over by the time the funding extension expires in March, meaning Republicans will actually only have $250 billion or so in domestic spending to target."That means massive layoffs," Collender said. "There's no other way to get the savings."
Likely targets could include aid to college students, healthcare research and the Justice Department, Siegal said.
Such sharp cuts are unlikely to be acceptable to Obama, whose fellow Democrats still control the Senate and who wants to see a sharp fall in the unemployment rate ahead of his re-election campaign in 2012.
That could lead to a standoff in 2011 -- or perhaps several standoffs during which each side dares the other to blink before government funding expires.
In that sense, 2011 could look like 1995, the last year that a budget battle shut down the government. Businesses lost millions of dollars in tourist revenue as national parks were closed and passport services were suspended for 21 days.
Voters largely blamed Republicans for that standoff, but it's not clear who would win in a similar confrontation.
There was a winner and a loser in the fight, and nobody's guaranteed who would be the winner and a loser this time," Siegal said.