With Global Threats on the Rise, Terrorism Risk Insurance Act Up in the Air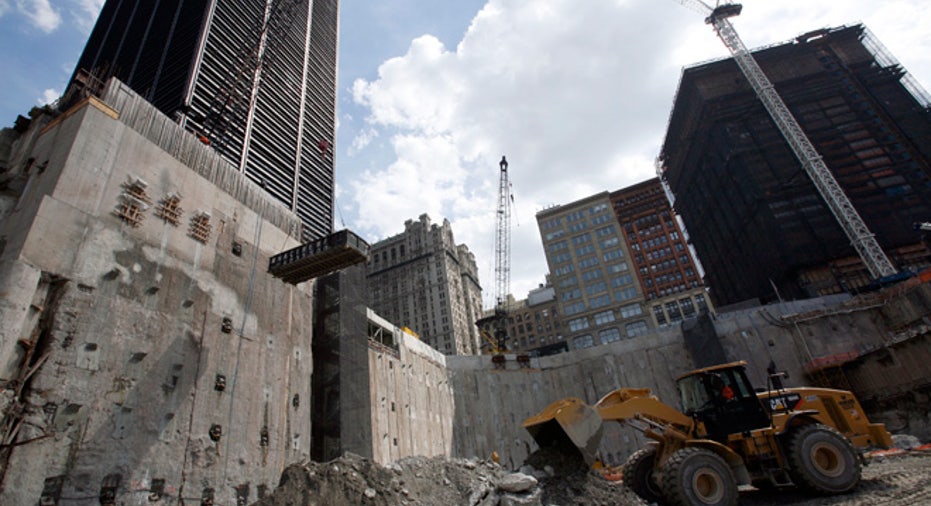 With ISIS on the rise, the threat of global terrorism is more pressing than ever. But at the end of this year, the Terrorism Risk Insurance Act (TRIA) is about to expire – and with this, businesses' financial safety net against terrorism could go up in flames.
TRIA provides government backing for terrorism-related losses. The program was put in place shortly after the 9/11 attack on the World Trade Center: With a record $23 billion in insured losses, many insurers wanted to stop offering terrorism insurance.
By providing government support in the cases of certified terrorism acts, TRIA helped ensure that terrorism insurance was widely available and accessible. If the program expires, terrorism insurance could once again become more limited and costlier. And that, according to real-estate professionals and insurance industry experts, could have far-reaching economic effects.
"It's a national issue that affects all businesses that have to have property and casualty insurance – not only large scale offices and hotels, but also industrial parks, shopping centers, universities, stadiums," Real Estate Roundtable President Jeff DeBoer said. "Any property that needs insurance requires terrorism coverage."
Economic Implications
If TRIA isn't reauthorized, the real-estate and construction industries will take the biggest hit. Terrorism insurance is generally necessary to secure bank financing for construction projects. It's also required in 49 states as part of workers compensation insurance.
"After 9/11, when insurance companies stopped writing terrorism coverage, 300,000 jobs were lost in the construction world. No financial institutions were loaning for new developments because they couldn't get the guarantee that if there were a terrorism act, they would be paid," said Robert Morris, president of insurance brokerage firm The Rampart Group.
Real Estate Roundtable chairman-elect Bill Rudin said new development would likely grind to a halt if terrorism insurance wasn't readily available. Rudin also runs a family real estate company in New York City.
"It would definitely impact construction and construction jobs. Automatically you're required under your mortgage to have insurance. It would have a very negative impact on the economy rippling through," Rudin said.
One of the ripples would affect the commercial mortgage-backed securities market, which provides liquidity to real estate investors as well as commercial lenders.
"Investors and rating agencies demand terrorism insurance coverage, while lenders require that such coverage be in place in the loan documents. If terrorism coverage is not available or affordable, CMBS borrowers face the threat of default; rating agencies may downgrade related bond ratings; and investors that see the value of their investment fall may be required to divest if the bonds no longer satisfy their mandatory investment parameters," according to a paper by the Commercial Mortgage Securities Association.
And last but not least, letting TRIA lapse could put a real financial strain on businesses purchasing terrorism insurance coverage. According to Wienecke, many of the policies have conditions that specify that if TRIA is not in effect, coverage isn't enforced, meaning coverage would have to be renegotiated.
"Imagine the pricing power in that instance," he said.
Wharton professor Dr. Erwann Michel-Kerjan, author of the research paper "TRIA after 2014," said it's difficult to determine the average cost of terrorism insurance, given that it's often offered as part of an overall property insurance package.
"It depends a lot on the type of industry you're in, but the rough average estimate is that most companies will pay 3% to 5% of their property premium on terrorism insurance," Dr. Michel-Kerjan said.
But while current pricing is hard to pin down, he said there's no doubt that the cost will increase in the absence of TRIA.
"They likely will find some coverage but the price will be much higher," he added.
So What's the Problem with TRIA?
TRIA was initially intended as a temporary fix that would help stabilize the insurance market. It first came up for renewal in 2005, then 2007, and now again in 2014, with tweaks made along the way.
Earlier this year, the Senate passed a bill extending TRIA, but the House of Representatives has not yet followed suit. There's been disagreement – particularly between members of the Republican Party -- as to whether insurers are shouldering enough responsibility, and some have argued to increase the financial threshold in which TRIA kicks in. Currently, the government would step in only if the insured losses for a certified terrorism act exceed $100 million.
"Each time, Congress does what it should do: look at the program and review it for market changes, and make sure it accomplishes the goals it should address," DeBoer said.
TRIA's previous extensions occurred late in the year as well. Though the clock may be ticking, most of the experts that spoke with FOXBusiness.com were confident that the program would be reauthorized in some form during the lame-duck period following the mid-term elections.
"I am highly confident that there is broad bipartisan support for a long-term TRIA reauthorization in the House," said Wienecke. "The question is, how does the process start to get Congress to compromise on the bill?"